Young Sheldon Stars Raegan Revord And Iain Armitage Love Pranking The Show's Crew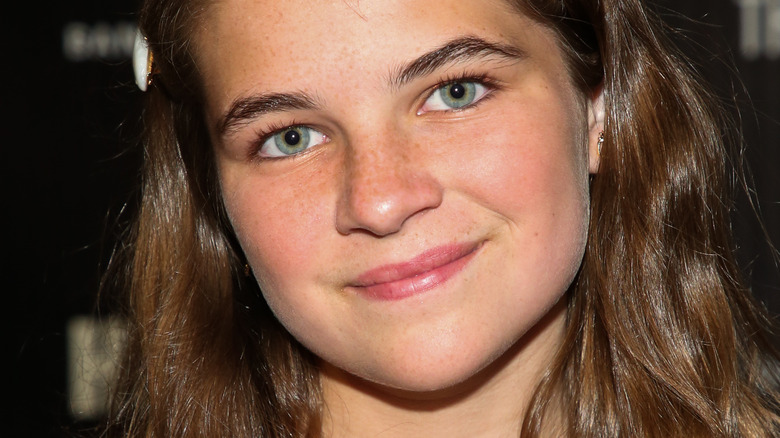 Paul Archuleta/Getty Images
Iain Armatige and Raegan Revord tend to take every opportunity to remind us that, while they're stars of the hit TV show "Young Sheldon," they're also kids who are growing up before our eyes. And, while Revord said in an interview with Serienjunkies that she wouldn't enjoy having a real-life Sheldon for a brother, she described her relationship with Armitage in an interview with NowThis Kids as being similar to that of a real-life brother and sister. In another interview with Meaww, Revord explained that the set is a great play area for herself and her on-screen twin brother. "I have a great relationship with Iain," Revord told Meaww. "We have so many things in common! We both love our stuffies! Musicals, animals, rocks! When we aren't filming, the stage becomes like a big playground for us. We have so much fun together."
Armitage echoed Revord's sentiments about the two having a sibling-like relationship behind the scenes in an interview with CBS Watch Magazine. "Now we really are just like siblings," the "Young Sheldon" star explained. "We like to monkey around, jumping and climbing on things."
The pair get up to a lot of hi-jinx on set, sometimes to the chagrin of one particular costume designer.
They like to scare the costume designer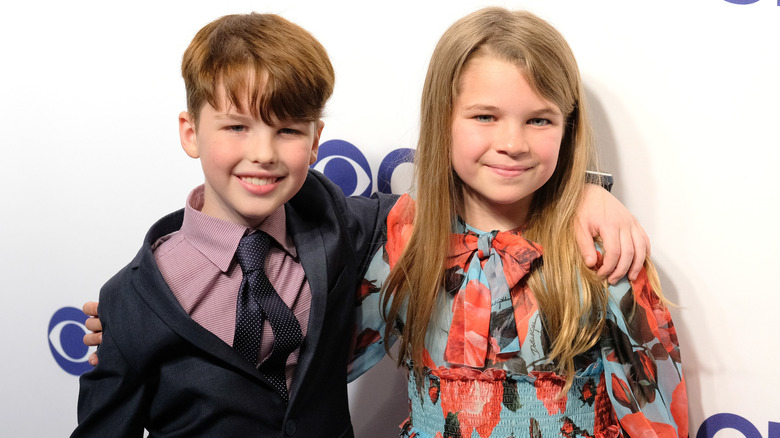 Matthew Eisman/Getty Images
In an interview with It GiRL, Raegan Revord was asked if she ever played any pranks on set, and Revord was very excited to tell them that she, in fact, did. "There's a costume lady named Miss Gina and we love scaring her," Revord said with glee. "Me and Iain are always like hiding like in corners and stuff. She walks by and ... And she screams like it's the end of the world." IMDB does not list anyone named Gina in the show's costume department, so it's unclear who exactly she's talking about. Perhaps the young actress had the foresight to obscure the real prank victim's name with a pseudonym.
Revord and Armitage clearly have a very close friendship behind the scenes, as evidenced by all the pictures that Revord has posted on Instagram of herself and her TV family, particularly Armitage. In one Instagram post, Revord revealed that all three of the kids on the show have a measurement board where they measure the heights of the kids as the seasons go on. Another Instagram post features Revord and Armitage standing back to back holding laser guns, which Revord assured readers was not related to any episode of the show. In another post, she showed fans a selfie of herself and Armitage with the caption, "You might be taller but I'll always be older." So it seems like the two young stars have a wonderful time hanging out together on the set.