Ricou Browning, Director And Performer Who Played The Creature From The Black Lagoon, Dies At 93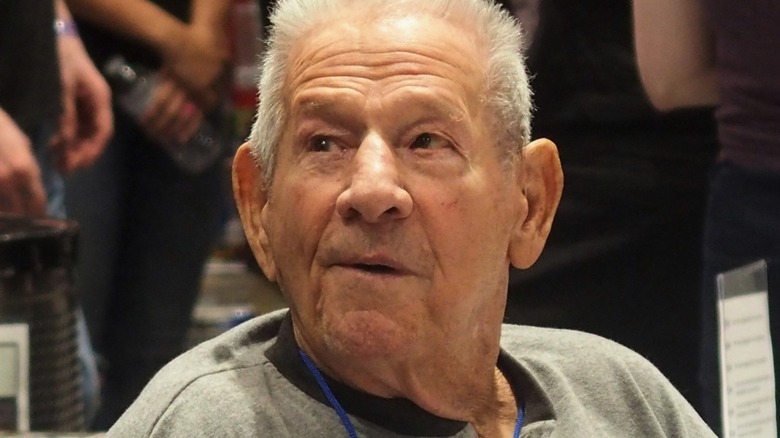 Bobby Bank/Getty Images
According to The Hollywood Reporter, Ricou Browning, who memorably starred as the underwater version of "Gill-man" in 1954's "Creature from the Black Lagoon," passed away at 93. The actor died on Monday, February 27, 2023, at his home in Southwest Ranches, Florida, from natural causes. In addition to a long and prosperous acting career, Browning was also an in-demand stuntman throughout the '50s. The performer reprised his role as the underwater Gill-man in 1955's "Revenge of the Creature" and the following year's "The Creature Walks Among Us."
Despite his acting and stunt work, the bulk of Browning's career would be dedicated to directing, where he served as a second unit director on such titles as "Flipper," "Thunderball," and the 1980 comedy "Caddyshack." He also directed numerous episodes of "Gentle Ben" and the TV adaptation of "Flipper" in the '60s. But it is his portrayal of the title creature from the '50s horror classic that made him a symbol of the horror genre.
Browning's 'Gill-man' became an icon of horror cinema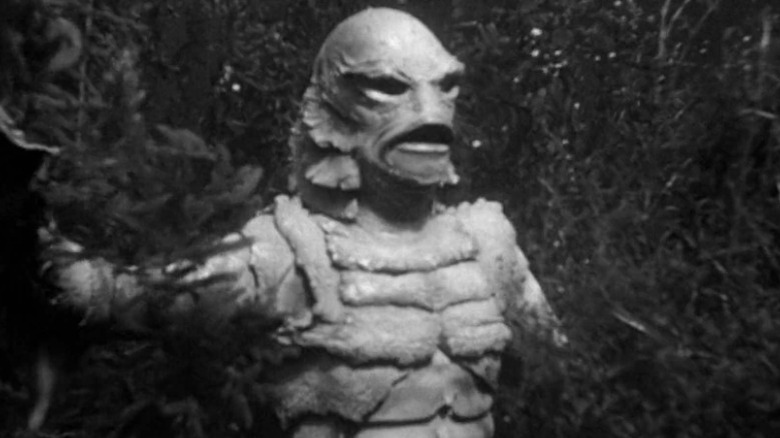 Universal Pictures
Speaking to The Hollywood Reporter, Ricou Browning's daughter Kim shared, "He had a fabulous career in the film industry, providing wonderful entertainment for past and future generations." This was also true for fans of horror cinema from the vintage days of Hollywood monster movies from the '40s and '50s. The actor's menacing and creepy scenes where he stalked victims underwater –- complete with numerous creepy point-of-view shots –- made Gill-man one of the most unforgettable of the Universal Pictures monsters.
In a 2019 interview with Halloween Daily News, the prolific stunt performer was asked if he thought Gill-man would become such an icon of horror as the years went by. He simply replied, "Not at all." He also said that he thinks it is great that his monster is included in the ranks of both Dracula and Frankenstein from the Golden Age of Hollywood. Earlier in the same interview, he spoke about mastering the techniques of breathing and maneuvering in the heavy creature suit while underwater in Wakulla Springs from nine in the morning until four in the afternoon was no easy task. He added, "The water temperature was 71 degrees. The air temperature at that time of year was 49 degrees. So it was pretty cold."
His commitment will live on in creature feature infamy. Ricou Browning was preceded in death by his wife, Fran, and is survived by his four children.