Whatever Happened To The Ring Cast?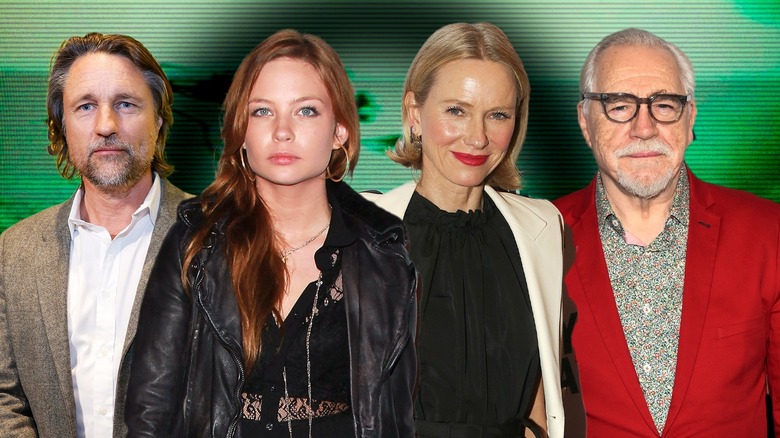 Static Media, Getty Images
When the supernatural horror movie "The Ring" arrived in 2002, it became an instant pop culture sensation. Adapted from the 1998 Japanese movie "Ringu," the Hollywood remake packed plenty of fright into its thrilling slow-burn story about a haunted videotape that kills whoever dares to watch it. The film follows journalist Rachel Kellar (Naomi Watts) as she investigates the mysterious death of her niece Katie (Amber Tamblyn). Local kids tell Rachel about the urban legend of a tape that promises to kill its viewer seven days after pressing play. It's only when Rachel watches the tape, filled with disturbing imagery, that she understands the curse is real. With the help of her ex-boyfriend Noah (Martin Henderson) and her intuitive son Aidan (David Dorfman), Rachel works not only to stop her own impending death, but to solve the mystery of the tape's contents.
"The Ring" was a box office smash, grossing almost $250 million globally and it kicking off a franchise that included the sequel film "The Ring Two," the short film "Rings," and a third theatrical release in 2017, also titled "Rings." It's been over two decades since creepy kid Samara Morgan (Daveigh Chase) crawled out of the television set and haunted the nightmares of the collective consciousness, and a lot has happened in the careers and lives of the movie's players. From ascending the Hollywood A-list to battling personal troubles and setbacks, the actors of "The Ring" have gone through it all.
Naomi Watts has become an A-list celebrity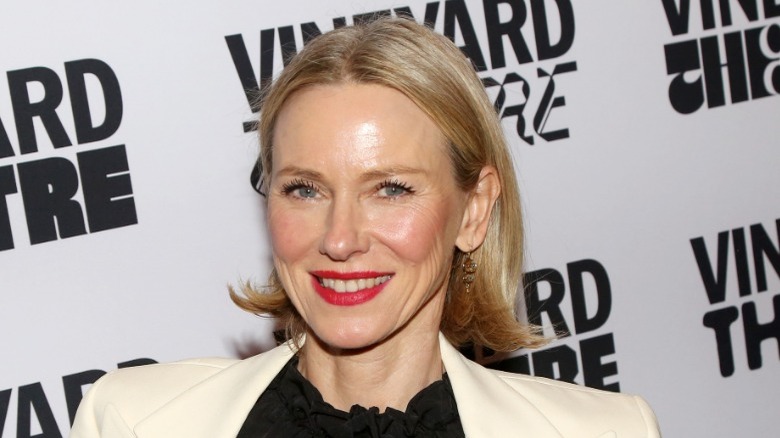 Bruce Glikas/Getty Images
Naomi Watts made the role of journalist Rachel Kellar her own, but surprisingly, she was initially hesitant to take the part. In 2001, after years of struggling to get hired, Watts was catapulted into the spotlight with her star turn in director David Lynch's "Mulholland Drive." Following up "Drive" with "The Ring" wasn't what Watts had in mind for her career, but at the behest of her agent, she took the part. For Watts, "The Ring" solidified her as a serious Hollywood talent. In the years after "The Ring," she went on to an illustrious Tinseltown career. Not only did she appear in the sequel "The Ring Two," but she appeared in projects ranging from big-budget blockbusters like "King Kong" to romantics comedies such as "Le Divorce" to award-winning art house fare like "Birdman or (The Unexpected Virtue of Ignorance)." Along the way she earned two Academy Award nominations for Actress in a Leading Role for "21 Grams" and "The Impossible."
The actress has also found success on the small screen, taking on roles in limited series like "Gypsy," "Twin Peaks," "The Loudest Voice," and "The Watcher." Watts has leveraged her celebrity into the lifestyle business, launching the menopausal beauty brand Stripes in 2022. On why she got involved in such an intimate business, Watts told Harper's Bazaar, "It feels like an extension of storytelling, which is the business I'm already in, bringing people together to create feelings and seeing themselves reflected, so it feels like that, only a little bit more personal."
Martin Henderson has become a go-to Hollywood hunk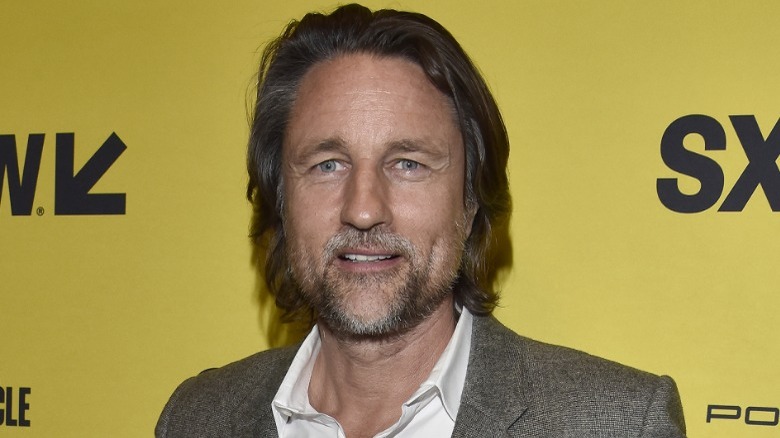 Tim Mosenfelder/Getty Images
Although Martin Henderson had a decent acting career in Australian soaps prior to "The Ring," playing video analyst Noah in the supernatural thriller put the hunky New Zealander on the Hollywood map. He told Entertainment Weekly of the part, "It definitely put me on people's radars. Prior to that, I was still sort of running around town, desperately trying to get jobs." After the success of "The Ring," Henderson secured a number of parts that leveraged his good looks. In 2004, he starred as Britney Spears' hot boyfriend in the music video for her song "Toxic," and that same year, he played a handsome motorcyclist in the movie "Torque." He kept the heat-factor going with roles in movies like the charmingly romantic "Bride and Prejudice" and the cool crime thriller "Smokin' Aces."
While Henderson has appeared in a number of movies since "The Ring" — most notably the 2022 slasher "X" from Ti West and A24 — he's found lasting success on television. He played the lead role of Dr. Ben Keeton on the short-lived medical drama "Off the Grid." That show only lasted one season, however he was later cast in another Shonda Rhimes-produced primetime romance, joining "Grey's Anatomy" for a two-season run as Dr. Nathan Riggs. Starting in 2019, Henderson appeared as Jack Sheridan on Netflix's soapy romantic drama "Virgin River," a show that has scored top ratings for the streaming service.
Brian Cox's career is hotter than ever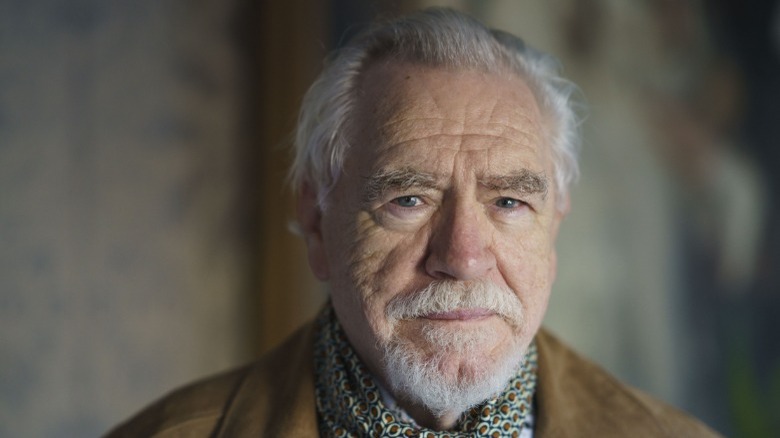 David Levenson/Getty Images
Scottish thespian Brian Cox brought dramatic heft to "The Ring" as tortured widower and father Richard Morgan, lending the role a skill honed through decades of theater and screen work. Before "The Ring," Cox had an accomplished stage career including working with the Royal Shakespeare Company and the National Theatre in the UK. On the big screen, Cox appeared in movies like "Braveheart" and "Kiss the Girls," and he played the original Dr. Hannibal Lecter in "Manhunter." 
After "The Ring," his career stayed the course through the '00s and '10s, with Cox appearing in a litany of film and television projects, including stints in the "X-Men" and "Planet of the Apes" movie franchises. From celebrated art house flicks like "Adaptation" and silly comedies like "The Ringer" to weighty biopics such as "Churchill," Cox has played it all.
In recent years, Cox stepped into the spotlight and the pop culture zeitgeist with the role of Roy family patriarch Logan Roy in the celebrated HBO series "Succession." His performance crackles with Shakespearean heft and a deft sense of comedy that's been recognized with two Emmy nominations. In 2022, Cox released his memoir, "Putting the Rabbit in the Hat," which chronicles his journey from working-class kid to Commander of the Order of the British Empire. When he's not dominating the stage and screen, Cox has squeezed in some commercial work doing voiceover work for McDonald's.
Jane Alexander continues her illustrious acting career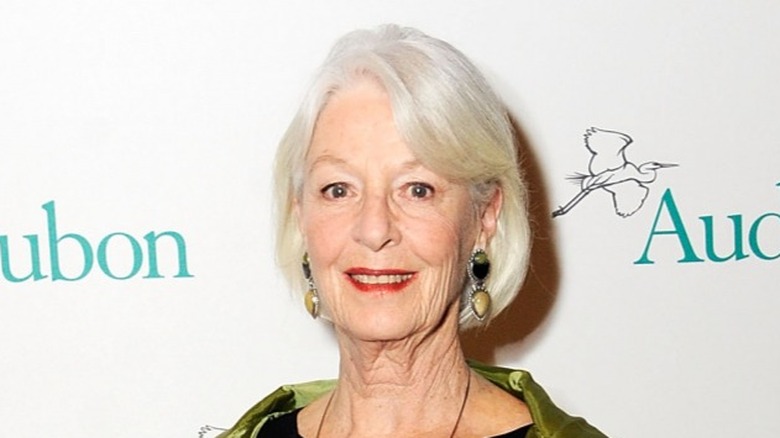 Rabbani And Solimene Photography/Getty Images
Jane Alexander's portrayal of the measured Dr. Grasnik, the only doctor on the remote Moesko Island, gives Rachel insight into what really happened to the Morgan family and how Samara's presence terrorized the island. Having been nominated for four Academy Awards for her performances in era-defining movies including "All the President's Men" and "Kramer vs. Kramer," Alexander continued her illustrious acting career after "The Ring." Her filmography balances independent titles like "Fur: An Imaginary Portrait of Diane Arbus" with blockbusters such as "Terminator: Salvation." She also returned to the creepy kid thriller genre in 2011's "Dream House."
Alexander has continued her work on television, including an Emmy-winning performance in the HBO movie "Warm Springs." She has also taken on a number of television roles, on hit shows like "The Good Wife," and its spinoff "The Good Fight," "The Blacklist," and "Elementary." Her most recent credits include roles on "Modern Love" and "Tales from the Loop." When she's not acting on screen, Alexander can be found on the stage. In 2021, she was nominated for her eighth Tony Award and she still has plenty of career ambition left. She told The Washington Post, "There's not anything I want to do anymore — except one thing. I want to be known as the oldest actor ever to win an Academy Award."
David Dorfman left acting behind to become a lawyer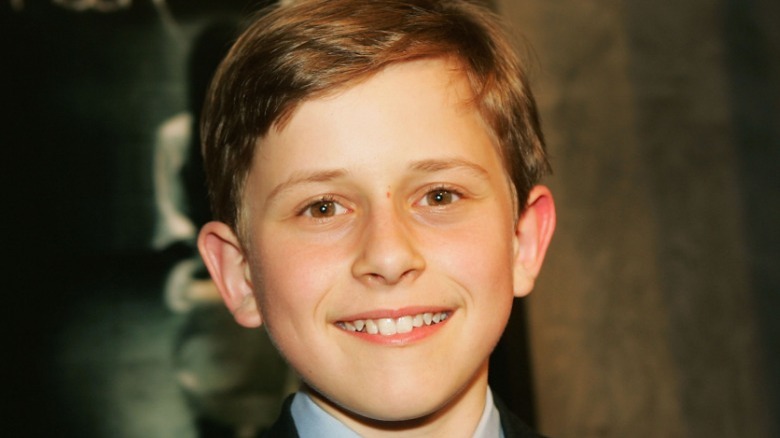 Kevin Winter/Getty Images
In "The Ring," little Aidan Kellar intuitively understands something is amiss, and David Dorfman plays the role with equal parts innocence and maturity beyond his years. Dorfman continued acting by reprising his role as Aidan in "The Ring Two," and he appeared in movies like "100 Mile Rule," "The Singing Detective," and the 2003 remake "The Texas Chainsaw Massacre." On TV, Dorfman had a regular role on the CBS drama "Family Law" and guest-starred on hits like "Joan of Arcadia," "Ghost Whisperer," and "Game of Thrones." Dofrman wound down his acting career with a part in the 2008 comedy "Drillbit Taylor" and the 2010 series "Zombie Roadkill."
Adian's intuitive presence in "The Ring" makes sense knowing that in real life, Dorfman was an intellectual wunderkind who left Hollywood behind for law. He was admitted to UCLA when he was 13 years old and he eventually graduated from Harvard Law School at the top of his class at age 21. He has flexed his legal skills in a diverse array of settings including on Capitol Hill, Hong Kong, and U.S. Justice Department, and the Motion Picture Association of America. In an interview with Refinery 29, Dorfman reflected on his life, saying, "From Hollywood to Harvard, from the Boston bombing prosecution to ISIS prosecutions to actually being able to write some laws in the Philippines, I'm just really incredibly grateful for all these great opportunities."
Lindsay Frost went from acting to painting
After Katie (Amber Tamblyn) mysteriously dies, her grieving mother Ruth, played by Lindsay Frost, looks to her journalist sister Rachel to discover what really happened to her daughter. Before "The Ring," Frost mostly appeared on television, including hits like "As the World Turns," "Hill Street Blues," "L.A. Law," "Murder, She Wrote," and "Frasier." After "The Ring," Lindsay Frost continued her career much as she had done before the 2002 thriller by acting on television. She had guest roles on a number of hot TV shows including "CSI: Crime Scene Investigation," "Lost," "Boston Legal," and "Without a Trace."
Frost's acting career cooled off in the late '00s, but she's kept plenty busy in her personal life. She transitioned her work from the movie set to the art studio, becoming a painter. She told WGN News that she always loved painting and as her children got older, she channeled her creativity into art. Her kids served as her muse, including her son, Chicago White Sox All-Star pitcher Lucas Giolito. Frost's painting collection contains the "The MLB Collection," a series of still-life baseball caps, and her "Sports Art" includes portraits of her son in uniform. In an interview with Fine Art America, Frost shared the artistic similarities between acting and painting, saying, "It's really nice when you can find the same kind of fulfillment in a different medium but you're still creating something with a blank slate at the beginning, and that to me makes everything worthwhile."
Amber Tamblyn is a celebrated actor and poet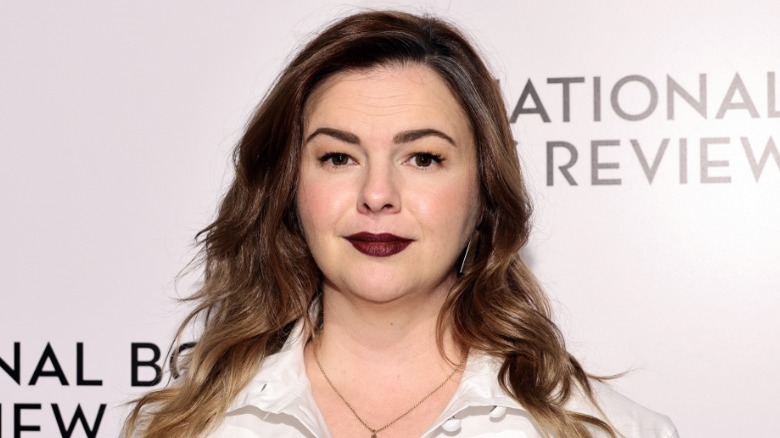 Jamie Mccarthy/Getty Images
Amber Tamblyn was on the precipice of fame when she played doomed teen Katie in "The Ring." Katie's death in the film kicks off the story, and Tamblyn's career picked up shortly after the movie's release. In 2003, she scored the title role on the CBS series "Joan of Arcadia," receiving an Emmy nomination the following year for her work on the show. Tamblyn went on to star in the movie "Sisterhood of the Traveling Pants" and its sequel, playing aspiring filmmaker Tibby Rollins. She circled back to the J-horror movie genre with a lead role in 2006's "The Grudge 2" and she continued her film work with appearances in critically acclaimed titles like "127 Hours" and "Django Unchained." She's also worked behind the camera, making her directorial debut with the 2016 film "Paint It Black."
Tamblyn has consistently worked on television, securing recurring roles on high-profile shows like "House" and "Two and a Half Men." She also had the lead role in less-celebrated series such as "The Unusuals" and "Y: The Last Man." When Tamblyn is not acting, she garners acclaim as a celebrated poet. Following the publication of her teen-oriented poetry book "Free Stallion" in 2005, Tamblyn has continued her writing career with the releases of additional poetry books, including "Bang Ditto," and co-founding the non-profit Write Now Poetry Society.
Rachael Bella spends time with her family
Katie's skeptical friend Becca, played by Rachael Bella, doesn't believe Katie's fear of the tape at first, but the trauma of her friend's inevitable death leads to her institutionalization. She had already appeared on the hit teen show "Buffy the Vampire Slayer" before "The Ring," so it's safe to assume that playing Becca could have taken Bella's acting career to the next level. However, her professional life was soon seemingly overtaken by personal concerns. After "The Ring," she guest starred on TV shows like "Law and Order: Special Victims Unit" and "Boston Public," and she acted in smaller films like "American Gun" and "High Hopes," but her last acting credit was in 2007's killer clown slasher-comedy "Drive Thru."
Bella's acting career slowed down just as her relationship with former child actor Edward Furlong ramped up. The pair met on the set of the 2006 film "Jimmy and Judy," and they got married and welcomed their son Ethan that same year. In 2009, Bella filed for divorce from Furlong and filed a restraining order against him after he allegedly hit her while using drugs. While Bella hasn't acted in years, her family life seems to have taken a turn for the better. Currently, Bella's Instagram account — in which she goes by the name Rachael Zvagelsky — shows her enjoying quality time with her family, including son Ethan.
If you or someone you know is dealing with domestic abuse, you can call the National Domestic Violence Hotline at 1−800−799−7233. You can also find more information, resources, and support at their website.
Daveigh Chase has had run-ins with the law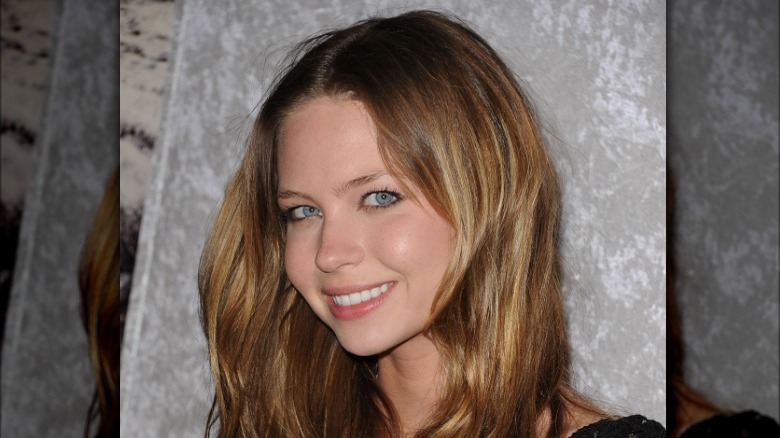 Jason Merritt/Getty Images
Daveigh Chase's portrayal of the vengeful spirit Samara Morgan definitely deserves a spot in the creepy kid movie hall of fame. Somewhat ironically, Chase delivered her best-known performances in the same year in two wholly different films. Just before the release of "The Ring," Chase lent her voice to Lilo Pelekani in the 2002 family-friendly hit Disney animated feature "Lilo & Stitch." Chase reprised both roles in subsequent years, appearing as Samara in "The Ring Two" and voicing Lilo in "Stitch! The Movie," "Leroy & Stitch," and "Lilo & Stitch: The Series."
When not playing Samara or Lilo, Chase guested on TV shows like "CSI: Crime Scene Investigation" and "Without a Trace," but in recent years, she's been making headlines not for her acting, but for her run-ins with the law. In 2017, Chase was a passenger in an allegedly stolen vehicle and was booked by police on a felony charge of driving in a car without owner's consent. The following year, Chase was arrested in Los Angeles on a misdemeanor charge of possession of a controlled substance. Then in late 2018, a warrant was issued for her arrest on two misdemeanor charges of possession of a controlled substance without a valid prescription and possession of drug paraphernalia. Chase's most recent was in the 2016 movie "American Romance" and she hasn't updated her Instagram since 2017.
If you or anyone you know needs help with addiction issues, help is available. Visit the Substance Abuse and Mental Health Services Administration website or contact SAMHSA's National Helpline at 1-800-662-HELP (4357).
Shannon Cochran has played a classic Harry Potter character on the stage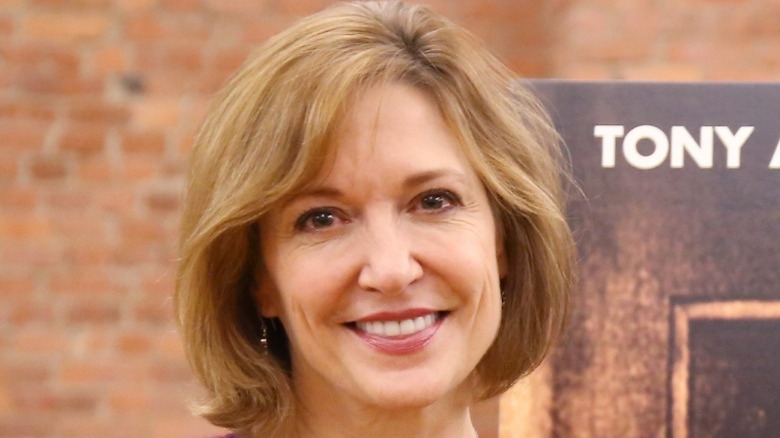 Walter McBride/Getty Images
Shannon Cochran plays Anna Morgan in "The Ring." Adoptive mother to Samara, she ultimately leaves Samara to die after understanding her true, evil nature. Before "The Ring," Cochan had amassed an impressive television resume that included stops at shows like "NYPD Blue," "Full House," "Star Trek: Deep Space Nine," "ER," and "Gilmore Girls." She continued working in TV well after "The Ring" frightened audiences. She's stopped by many hit TV shows for one-off roles, including "Law and Order: Special Victims Unit," "Desperate Housewives," "Grey's Anatomy," "NCIS," and "The Office." Cochran even had a multi-episode appearance on "Scandal."
Cochran's film work has been less prolific, with her last film credit being the 2019 short film "Two Sands." Although her IMDb credits have been few in recent years, it doesn't mean her acting career has stalled. Cochran is a prolific stage actor, having won both Obie and TheatreWorld Awards for her work. She has also appeared in the touring production of Sam Mendes and Rob Marshall's celebrated revival of the musical "Cabaret," and she played Professor McGonagall in the Curran Theatre's production of "Harry Potter and the Cursed Child."
Adam Brody is still on screens both big and small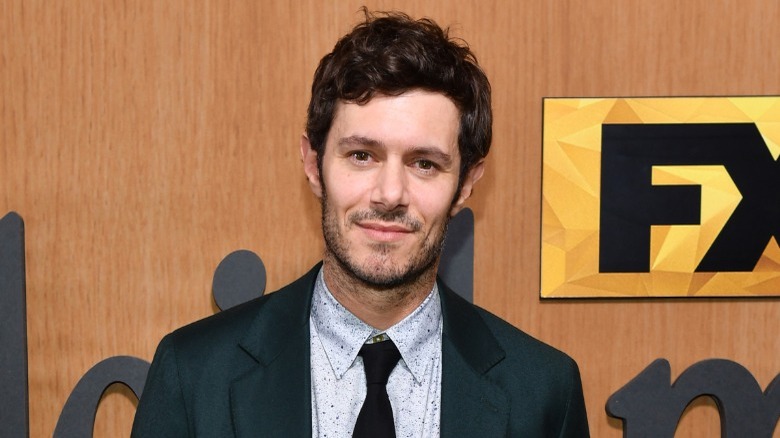 Noam Galai/Getty Images
Upon watching "The Ring," you might do a double-take when you realize Katie's friend Kellan is played by actor Adam Brody. A minor role for sure, Kellan and his friends give Rachel a jump-start to her investigation into her niece's death. It would only be a year later that Brody's career would go from minor expositional dude to full-fledged teen hearthrob. In 2003, he catapulted into the pop culture zeitgeist by playing Seth Cohen on the teen prime-time soap "The O.C." During the show's run, Brody nurtured his burgeoning movie career with roles in movies like "Mr. and Mrs. Smith" and "Thank You For Smoking," but he never thought about pulling a David Caruso and abandoning his TV hit. He told The Independent, "Leaving didn't seem like an option or the honorable thing to do. I didn't want it to go on forever, but I had a contract and I was going to honor it."
After "The O.C.," Brody continued to act in movies like "Jennifer's Body," "Lovelace," "Some Girl(S)," and "Sleeping With Other People." Brody had even dabbled in superhero franchise-land with a part in DC's "Shazam." On TV, he's been on a number of series, including "Burning Love," "Billy & Billie," "The League," "StartUp," "Single Parents," and "Fleishman Is in Trouble." When he's not acting, Brody has played music in his indie band Big Japan and he has dabbled in writing, including co-authoring the comic book mini-series like "Red Menace."
Pauley Perrette scored an iconic role on NCIS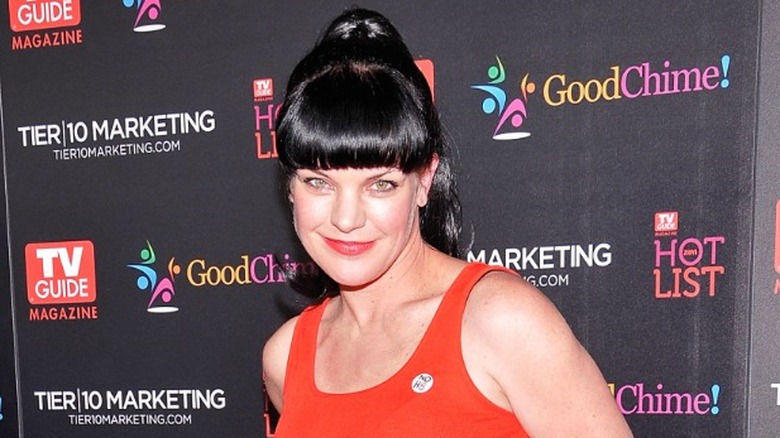 Michael Tullberg/Getty Images
In "The Ring," Pauley Perrette rocked her signature hot-goth look as Beth, Noah's girlfriend. Although she doesn't meet a deadly fate in "The Ring," the audience is left to assume she's going to discover Noah's unfortunate demise. Before "The Ring," Perrette's career included stops on TV shows like "Frasier," "The Drew Carey Show," "Dawson's Creek," and "Time of Your Life," but it was in 2003, the year after the "The Ring" hit theaters, that Perrette was launched to TV icon status. For over 350 episodes spanning 15 seasons, Perrette played quirky forensic scientist Abby Sciuto on the long-running CBS hit crime procedural series "NCIS." Abby's disarming Hot Topic wardrobe belied her immense intelligence and her enthusiasm for her work, and she quickly became a fan favorite.
Perrette announced her departure from "NCIS" in 2018, and she was so inspired by her role that she established criminal justice scholarships at Valdosta State University and the John Jay College of Criminal Justice. When Perrette announced her exit from "NCIS" on Twitter, it seemed like a drama-free move, but it was soon revealed that Pauley Perrette and Mark Harmon's tumultuous relationship was the real reason she left the show. After "NCIS," Perrette continued to act, starring on the short-lived CBS sitcom "Broke." In 2022, Perrette revealed on Twitter that she had a stroke the previous year.
Sara Rue has starred on multiple TV shows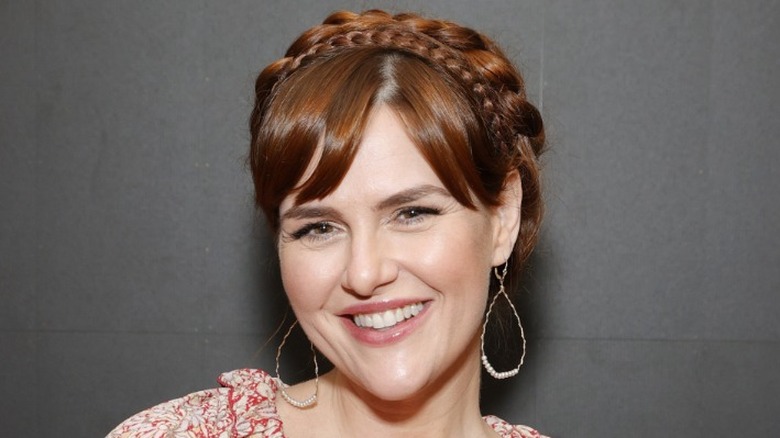 Amy Sussman/Getty Images
Don't be fooled: Although Sara Rue's momentary role as a babysitter in "The Ring" is nothing more than a glorified cameo, she was probably one of the biggest stars in the film upon its 2002 release. Rue had already established herself in Hollywood, starring on TV shows like "Grand," "Minor Adjustments," and "Popular," and appearing in movies like the teen comedy "Can't Hardly Wait" and the blockbuster "Pearl Harbor." For Rue, "The Ring" was just another entry on an impressive resume. In the '00s, she headlined the sitcom "Less Than Perfect" and she had a main role on the ABC fantasy drama "Eastwick." She also managed to stop by sitcom blockbusters "The Big Bang Theory" and "Two and a Half Men."
Her small-screen success continued into the 2010s, with big roles on sitcoms like "Malibu Country," "Impastor," and "B Positive." With her decades of experience in front of the camera as a charming comedic actor, Rue took her talents behind the camera in 2019, both starring in and executive producing the Hallmark Channel Original Movie "True Love Blooms." She told Hallmark Channel that the movie was inspired by her parents' community garden while she was growing up in New York City and her family's green thumbs. Admittedly, Rue confessed she isn't the most gifted gardener and that she'll just stick to making movies about gardening.
Sandra Thigpen has had a successful career guesting on some of TV's hottest shows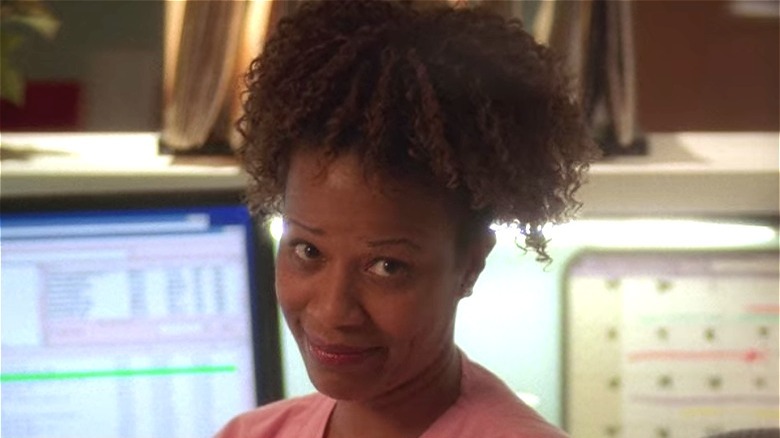 CBS
Sandra Thigpen's compassionate, concerned teacher gives Rachel insight into the premonitions her son has been having in the wake of his cousin's death. Thigpen already had a well-rounded television acting experience in both comedies and dramas before "The Ring," with stops at shows like "Matlock," "The Drew Carey Show," "Chicago Hope," and "Friends." She also appeared in comedy movies like "The Cable Guy" and "Monkeybone."
After "The Ring," Thigpen continued working in film and television, stopping by a number of hit series, including "NCIS," "Grey's Anatomy," "The Mentalist," and "Bull." Her recent credits include a multi-episode appearance on the CBS soap opera stalwart "The Young and the Restless," starring in the pandemic quarantine-set short film "Love and Lemons," and a role on the courthouse drama "All Rise." Outside of acting, Thigpen seemingly lives a low-key life. She currently lists herself as President at Audry McCoy Inc. on LinkedIn and keeps her Instagram account private.