Kaley Cuoco Convinced An Older Man To Grab Her Butt For A Big Bang Theory Scene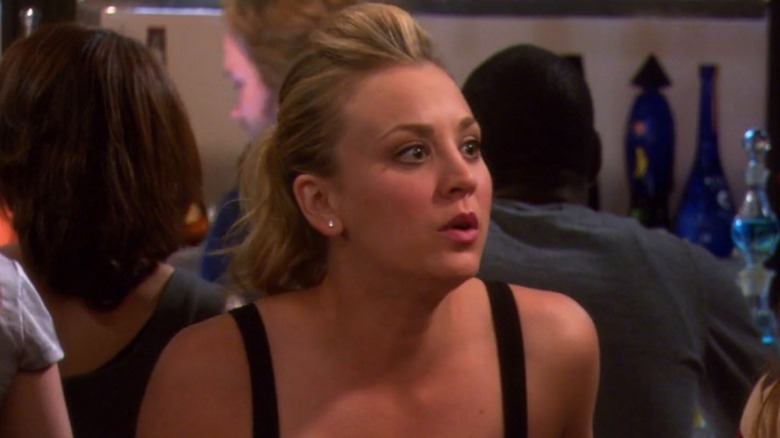 CBS
For fans of "The Big Bang Theory," there are many fun moments from the show's 12 seasons, from that time Penny (Kaley Cuoco) gives Sheldon (Jim Parsons) the ultimate Christmas gift in Cuoco's favorite episode to the scene in which Penny solves string theory in "The Solo Oscillation." In fact, it's hard to get any consensus on which of the CBS sitcom's seasons viewers like the best, although most seem to prefer the first six seasons, if Reddit is any indication.
Naturally, the actors all have their own favorite moments. Interestingly, several of them come in the Season 4 episode "The Agreement Dissection." Parsons told TBS, "I loved the structure of this episode, the way I got to sort of take part in two different story lines: girls night and the fight over the roommate agreement at home. It was also a really fun episode with Mayim [Bialik]."
And in a 2011 San Diego Comic-Con panel in which the actors were asked about their favorite moments from Season 4, Bialik joked that a kiss between her character, Amy, and Penny was hers — and then said more seriously that the drunken kiss between Amy and Sheldon was really her favorite. Cuoco also revealed her favorite moment as being from that episode since she had to convince an actor to sexually harass her on-screen.
The scene takes place when the women take Sheldon dancing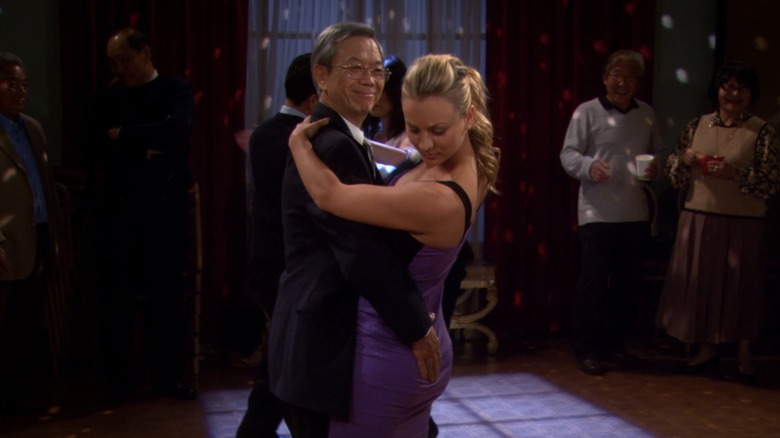 CBS
In the episode, Sheldon crashes a girls' night after lawyer Priya (Aarti Mann) basically nullifies the roommate agreement he has with Leonard (Johnny Galecki). When Amy, Penny, and Bernadette (Melissa Rauch) discover that Sheldon can do the cha-cha, rumba, and waltz, they decide to take him to a place they can waltz. At a dance hall, an older man asks Bernadette to dance; when she says no, he asks Penny, and she agrees. As he takes her out to the floor, however, the man takes a certain liberty until Penny slides his hand back into place.
In the same 2011 San Diego Comic-Con panel, Cuoco explained that the scene was her favorite moment of Season 4, although it was hard for her to pick just one. "I guess it was where I had a lovely man have to grab my ass in an episode when we were dancing. And he was a little older man, and he was so nervous. And it was so against everything he believed in, and I was like, 'Honey, just grab it. Just do it.' And he closed his eyes and just went for it," Cuoco said.
The man in question is Gabriel Tsai, an actor who has just a few credits to his name. In fact, his part in "The Agreement Dissection" is so small that it isn't one of them. Wherever he is now, though, he can say his tiny little role had an outsize effect on a favorite episode of "The Big Bang Theory."
Kaley Cuoco wanted to wear loafers in later seasons of The Big Bang Theory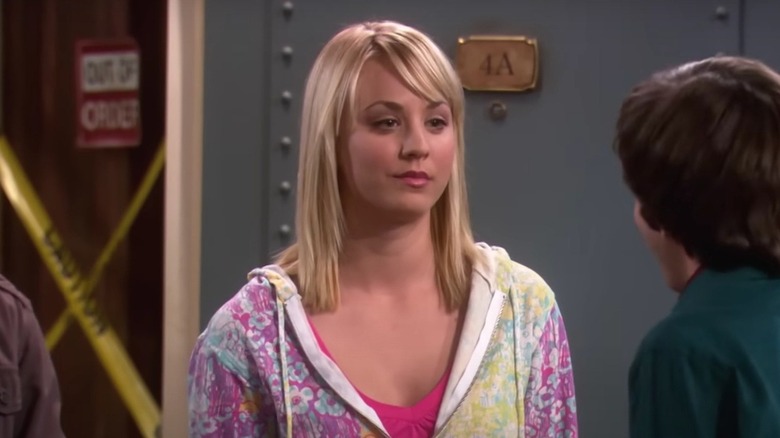 CBS
Kaley Cuoco was happy to let an older man squeeze her butt for the aforementioned scene. That said, while she was clearly committed to the part, she made sure that Penny was presented as more than an object for people's desires on the later seasons of "The Big Bang Theory."
In an interview with W Magazine (via Digital Spy), Cuoco said that she was happy for her character to be sexualized during the earlier seasons of the sitcom. At the time, it made sense as Leonard (Johnny Galecki) and his friends were crushing on her. "I was the cute girl next door to the nerds," she said. "It was all about booty shorts, Juicy Couture zip-ups."
However, Penny changed as time went on, and Cuoco wanted the character to be shown in a different light to reflect that — especially when it came to her outfits. "And as the years went on –- Penny grows up, Kaley grows up –- all of a sudden it's like, 'Can I have a long sleeve shirt? How about a slack? How about a loafer? I never wanna see that high heel again!'"