Who Plays Winifred 'Winnie' Olsen On Law & Order: SVU?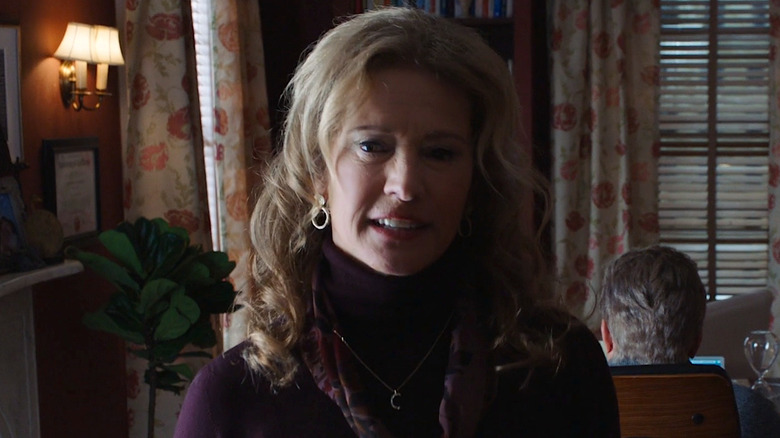 NBC
You never quite know what a "Law & Order: Special Victims Unit" cold open has in store. The introductions to the famed crime procedural can be full of twists and turns, culminating in some gruesome scene to be solved by the episode's end. In Season 24, Episode 15, the intro is an "SVU" spin on "Up" in miniature, courtesy of episode director Mariska Hargitay. "King of the Moon" is a tearjerker within minutes, thanks to the short but potent decades-spanning love story between Pence Humphreys and Winifred "Winnie" Olsen that ends in tragedy.
Special guest star Bradley Whitford is the beating heart of "King of the Moon," and the veteran actor, who's known for his roles in "The West Wing" and "Get Out," brings melancholic poise to Pence, a man who's struggling with dementia. Whitford's performance pays tribute to his late mother, who experienced her own cognitive decline later in life.
Winnie may not appear in as many scenes as her husband, but she is integral to the episode's poignant arc. Like Whitford, the actress who plays Winnie is also a veteran performer.
Nancy Travis plays Winnie Olsen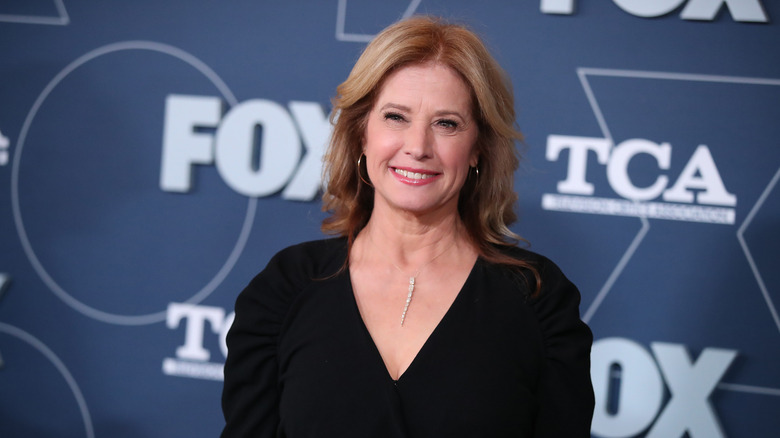 Rich Fury/Getty Images
In "Law & Order: SVU," Winnie Olsen is played by Nancy Travis, who has been a reliable on-screen presence since the '80s. Olsen's feature film debut and breakout role was in 1987's "Three Men and a Baby," and she returned for the sequel in 1990. Travis had a number of prominent film roles throughout the '90s, including "Internal Affairs," "Air America," and "So I Married an Axe Murderer" opposite Mike Myers. In the next decade, she appeared in the film adaptations of two bestselling books: "The Sisterhood of the Traveling Pants" and "The Jane Austen Book Club."
Parallel to her film work, Travis enjoyed a prolific career in television, securing starring roles in the '90s sitcoms "Almost Perfect" and "Work With Me," followed by a recurring role in the Ted Danson-starring "Becker" and "The Bill Engvall Show."
More recently, Travis starred alongside Michael Douglas in the Golden Globe Award-winning "The Kominsky Method." Her longest-running role, however, was Vanessa Baxter in "Last Man Standing" beginning in 2011. When "Last Man Standing" concluded in 2021, Travis bemoaned the sitcom's abrupt end due to pandemic restrictions. "You go to work, you see these people day in and day out for nine years, and then you walk away," Travis told Entertainment Tonight regarding the lack of a wrap party. "And you go home, and you wake up the next day and say, 'Now what am I gonna do?'"
Well, Travis may have a lot to do. According to her list of upcoming projects on IMDb, the actress is set to appear in a film alongside Alan Ritchson and Hilary Swank titled "Ordinary Angels." She is also set to star in the television series "Ride," a show making its Hallmark debut in March.