Bradley Whitford's Law & Order: SVU Performance Paid Tribute To His Late Mother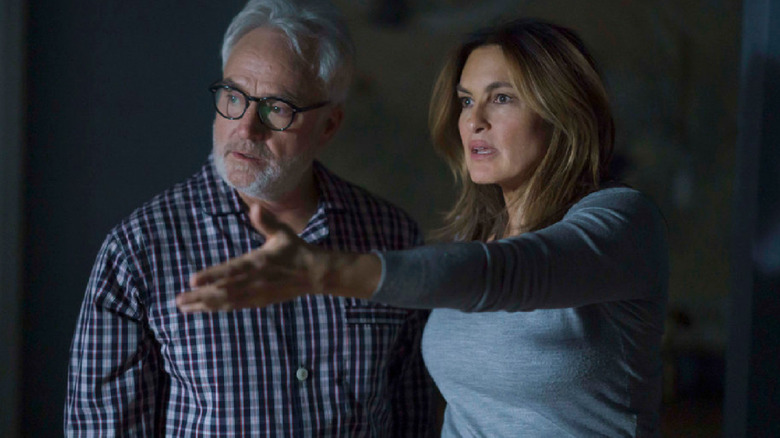 Peter Kramer/NBC
Get the tissues out if you're watching "Law & Order: Special Victims Unit" Season 24, Episode 15. Titled "King of the Moon" and directed by none other than the show's lead Mariska Hargitay, the episode proved to be an especially emotional outing for the procedural series focusing on love, loss, and trauma. For one thing, the episode includes a very personal easter egg for Hargitay referencing her late mother, Jayne Mansfield. However, Hargitay isn't actually the only performer who used the episode to pay tribute to a deceased parent in some capacity.
Actor Bradley Whitford, known for roles like Josh Lyman in "The West Wing" and Joseph Lawrence in "The Handmaid's Tale," guest starred on the special "Law & Order: SVU" episode as a prime suspect in the case of the week. As it turns out, the actor took the opportunity to base his performance around a tragic part of his family history involving his mother.
Whitford modeled his character's symptoms after his mother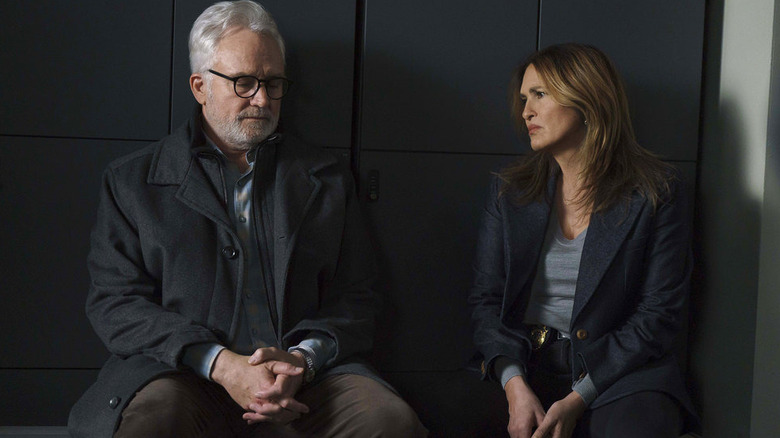 Peter Kramer/NBC
"Law & Order: SVU" Season 24, Episode 15, titled "King of the Moon," features Whitford in the role of Pence Humphreys, a man with dementia who confesses to the murder of his wife despite not remembering having done the dark deed. As it turns out, Whitford used his extensive experience with his late mother's own cognitive condition to bring as much realism to the character as he could.
In an interview with People after the episode aired, Whitford explained his connection with the disease. "My mother died about 10 years ago," the actor said. "She lived a very long life, but she had — it wasn't exactly [dementia], but she was living with me at the end of her life when she had this cognitive confusion." When the time came for Whitford to play Humphreys, he tapped into what he had witnessed with his mother.
Of course, "King of the Moon" is far from the first time that "Law & Order: SVU" has tackled subject matter of this type. Season 19, Episode 22, titled "Mama," focuses on a victim dealing with Alzheimer's disease, for instance. However, it seems the show went about broaching the topic with a particularly strong amount of nuance, rather than becoming yet another "Law & Order: SVU" episode that went too far. "As I always am, I was worried about overdoing it, because you want to do justice to how tragic a condition like this is," Whitford said.