Woody Harrelson Has Some Controversial Opinions About COVID Protocols On Set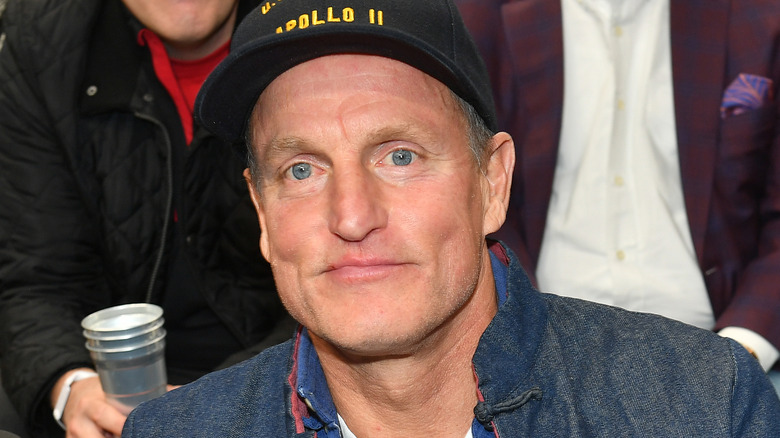 Paras Griffin/Getty Images
Here's a little tip for all of you aspiring actors out there: when you have a movie coming out and are doing press rounds for it, don't randomly start talking about political views that fly in the face of science. That seems to be the lesson Woody Harrelson is learning the hard way. His new movie, "Champions," comes out on March 10, but you'd be forgiven for not realizing that, seeing how he's instead directing his attention toward the pandemic response. 
He made that viewpoint known when he hosted "Saturday Night Live" on February 25. His opening monologue included a jab at vaccines when he talked about getting a pitch for a movie idea prior to the COVID-19 pandemic, saying, "The biggest drug cartels in the world get together and buy up all the media and all the politicians and force all the people in the world to stay locked in their homes, and people can only come out if they take the cartels' drugs and keep taking them over and over. I threw the script away. I mean, who was gonna believe that crazy idea?"
It led to a divided response on social media, with some people criticizing Harrelson for spreading more anti-vaccine propaganda while others think he wasn't in the wrong. Of course, perhaps the "SNL" monologue shouldn't have come as a surprise to anyone who read his piece for The New York Times, which came out on February 24, where he pretty much gave readers a taste of his "SNL" appearance.
Woody Harrelson doesn't think COVID protocols are fair to the crews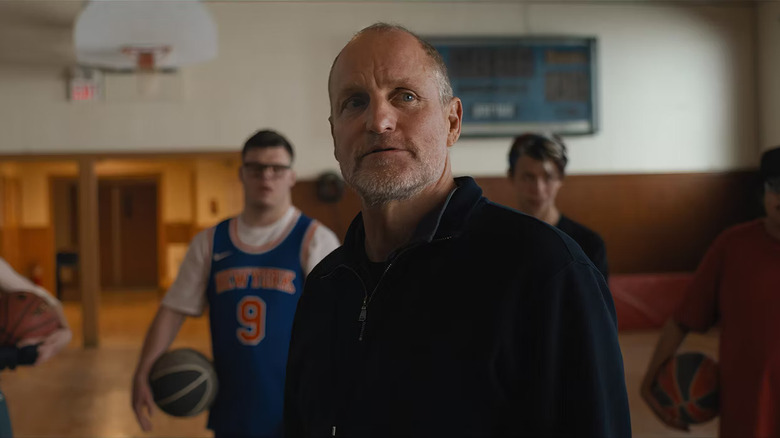 Focus Features
When speaking to The New York Times about preferring to do indies over big-budget productions, Woody Harrelson initially let slip how he found all of the COVID protocols to be "absurd." The interviewers asked him why the protocols were absurd, and Harrelson didn't hold back in letting his feelings known. He stated, "I don't think that anybody should have the right to demand that you're forced to do the testing, forced to wear the mask and forced to get vaccinated three years on. I'm just like, Let's be done with this nonsense."
The main point of Harrelson's contention with such protocols seem to lay with the crew. He admits that as an actor, he can get away with not wearing a mask, and when it comes to filming, he doesn't wear masks while the cameras roll. He concludes by saying, "The anarchist part of me, I don't feel that we should have forced testing, forced masking and forced vaccination. That's not a free country. Really I'm talking about the crew. Because I can get out of wearing a mask. I can test less. I'm not in the same position they're in, but it's wrong. It's three years. Stop."
Despite Harrelson's desire to see everyone move on from COVID, the world is still very much within the grip of a pandemic. As recently as January 2023, COVID-19 remains the sixth leading cause of death in the United States. Until something significant changes, a few guidelines to keep as many people as possible safe don't seem too bad.