Anthony Ferraris Originally Started On Chicago Fire As An Extra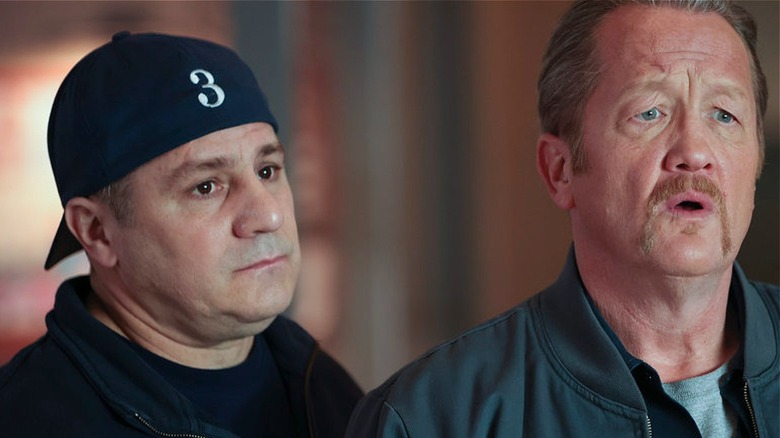 Adrian S Burrows Sr/NBC
Anthony "Tony" Ferraris drives Rescue Truck 3, extinguishes high-rise blazes, jokes around with the crew of Firehouse 51, and generally presents a convincing image of a handy-with-an-axe firefighting pro on NBC's "Chicago Fire," where he's appeared on almost every episode of the long-running show since his debut in 2012.
From that moment until now, Ferraris has also brought an extra gloss of authenticity to this Dick Wolf-produced NBC series. Ferraris isn't just another member of the squad answering emergency calls along with colleagues Chief Wallace Boden (Eamonn Walker), paramedic Sylvie Brett (Kara Killmer), Lt. Stella Kidd (Miranda Rae Mayo) and other series regulars. 
As it turns out, unlike most of the other cast members populating this admired One Chicago show, Ferraris had zero experience acting on stage or TV or anywhere else before accidentally ending up on "Chicago Fire" back in its first season. Instead, Ferraris has performed at a different venue: on the real-world stage of greater Chicago, where he has served as a working firefighter. Braving all-too-authentic flaming buildings and mounting death-defying rescue efforts, Ferraris does in his day-to-day job what actors on TV only pretend to do. So how did a guy like Tony Ferraris begin his transformation from actual to fictional firefighter on "Chicago Fire"?
A favor to a friend got Tony Ferraris cast on Chicago Fire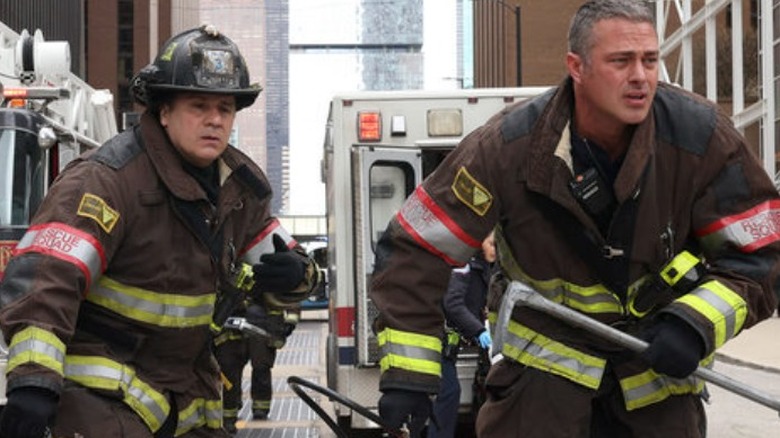 Adrian S. Burrows Sr./NBC
As Tony Ferraris related in an interview at Wolf Entertainment, the firefighter was simply in the right place at the right time when he ended up on this top-rated network TV hit. The reason he was in the right place was because he was doing the right thing for a pal. As Ferraris recalled, "A friend of mine received an email from the firefighter's union saying the show was looking for extras. He asked me if I would go with him to the audition. I went in with him, and I guess they liked me."
Ferraris noted that as one of the few personnel on the set in those early days with actual experience at the wheel of a firefighting vehicle, he was tagged for driving duty, and things progressed for him from there. "I started as an extra," he explained. "And then Derek Haas, our 'Chicago Fire' showrunner, approached me around episode five or six and asked me to read for him, and then they started writing me in." And when not lending a dose of real-world first responder vibe to "Chicago Fire," Ferraris continues to suit up as a non-fictional Chi-Town firefighter with Chicago's Fire Department Squad 2, Engine 91.