Whatever Happened To Michelle Sovana From Chicago PD?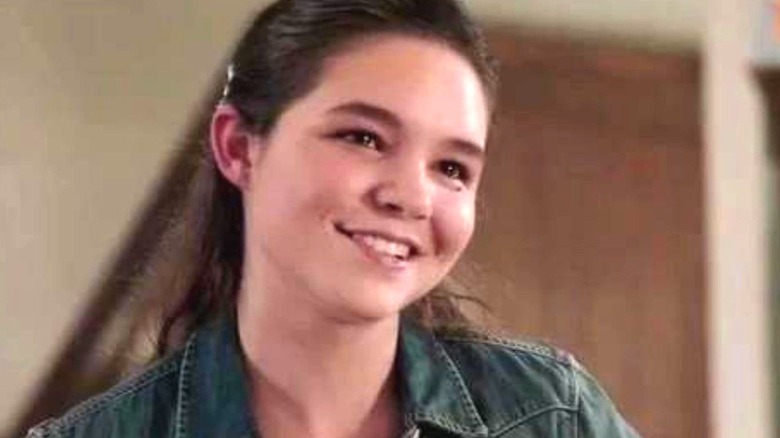 NBCUniversal Television Distribution
First appearing in the show's second season, Michelle Sovana (Madison McLaughlin) became a relatively prominent recurring character during Season 3 of "Chicago P.D." The series itself is an integral part of Dick Wolf's "One Chicago" universe, which is comprised of several Chicago-based first-responder procedurals, including "Chicago Med" and founding series "Chicago Fire."
Michelle is the daughter of troubled intelligence officer Alvin Olinsky (Elias Koteas), the result of an affair from several years past. Though she's initially a bit rough around the edges, Michelle and Alvin are able to mend some of their wounds before the latter tragically dies in prison.
The character was played by Madison McLaughlin, a young actor with well over a decade of experience in the entertainment industry. Before joining the cast of "Chicago P.D.," McLaughlin had made guest and co-starring appearances on "NCIS," "Teen Wolf," "Mad Men," and "Modern Family," and had even recurred on "Supernatural" and TNT's "Major Crimes." Her career didn't slow down much after departing the "One Chicago" universe, as she immediately joined another sprawling television franchise.
She joined the cast of Arrow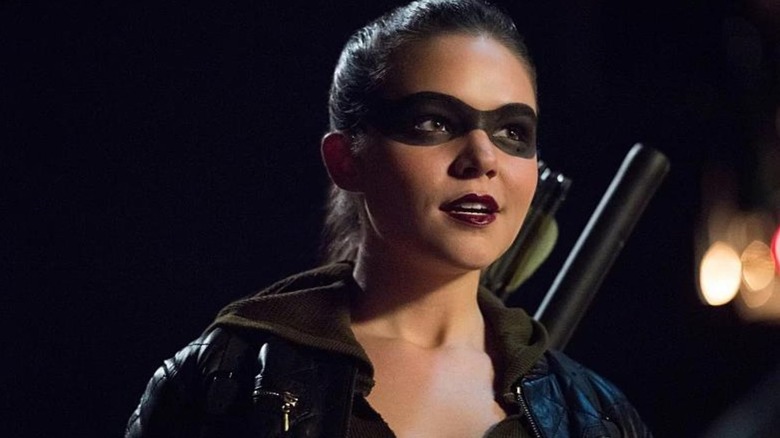 Warner Bros. Television Distribution
In 2016, during the fourth season of the CW's superhero crime thriller "Arrow," the series introduced Madison McLaughlin as Evelyn Sharp. For eight seasons, "Arrow" loosely adapted the DC Comics lore of Green Arrow (aka Oliver Queen) to tell the story of a vigilante (Stephen Amell) trying to clean up his city one villain at a time. Featured in Season 4, Episode 19, "Canary Cry," Evelyn initially seemed to be yet another "villain of the week" — a one-off bad guy to fill time between bigger storylines. According to an interview with Comic Book Resources, however, McLaughlin states that there was always the possibility she would return.
"When we were filming the last day of ["Canary Cry"] last season, I was saying goodbye [to Amell]," she told CBR. "He was like, 'Oh, no. You're going to be back.'" Just as he said, the producers brought McLaughlin back for the entirety of Season 5, during which Evelyn became Green Arrow's protege, Artemis (a twist on the character made popular by "Young Justice"). As fans remember, Artemis' time on "Team Arrow" was particularly tense, ending with her eventual betrayal and likely demise.
McLaughlin made no further appearances after Season 5, Episode 23, "Lian Yu." Though her fate isn't explicitly shown in the aftermath of Oliver's battle against Prometheus, it is implied she perished in an explosion.
Shortly afterwards, she guest-starred on Code Black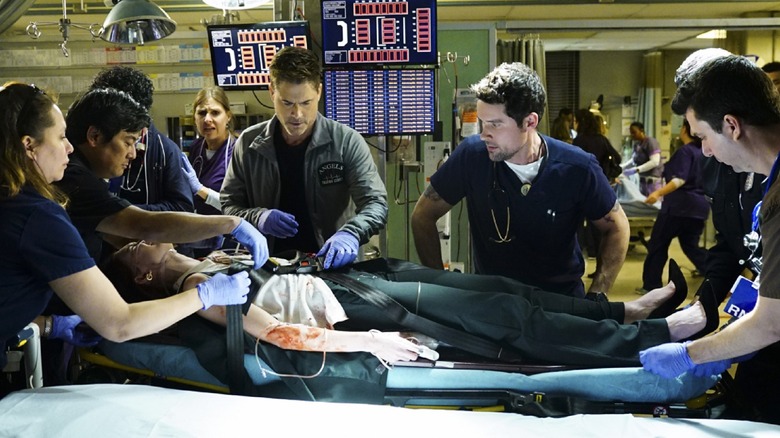 CBS Television Distribution
The suitably ominous term "code black" can have several different meanings when declared within a hospital, ranging from the arrival of a quickly declining patient to an active bomb threat on the premises. In many cases, however, it can indicate that a hospital is dangerously short on resources — as was perpetually the case at physician Ryan McGarry's hospital, which was the subject of his 2013 documentary "Code Black."
The film was so compelling to TV executive Michael Seitzman that he chose to adapt it as a TV series bearing the same name. The fictional adaptation ran on CBS for three seasons before it was canceled halfway through 2018. Madison McLaughlin appeared on the show during its final season, sometime after she was presumed dead in the "Arrowverse."
In Season 3, Episode 13, "The Business of Saving Lives" (also the series finale), McLaughlin guest-stars as Joy Chen. In the tradition of all great medical dramas, a plane crashes into the Angeles Memorial Hospital, wreaking chaos and causing all within to have various emotional epiphanies.
Next, she led a low-budget horror film about bullying and loss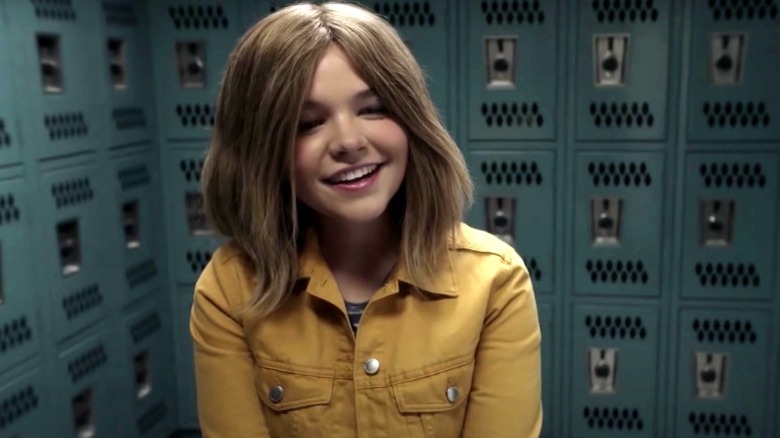 MarVista Entertainment
Not to be confused with Dan Gregor's 2018 film of the same name (which starred "The Mindy Project's" Adam Pally and "Crazy Ex-Girlfriend's" Rachel Bloom), 2019's "Most Likely To Murder" is a low-budget teen drama directed by Kaila York. Madison McLaughlin stars as Casey opposite "Young Sheldon's" Ava Allan.
Struggling to fit in at a new school after the tragic death of her father (in a fire which also resulted in her disfigurement), socially isolated Casey attracts the attention of popular cheerleader Hailey (Allan). She immediately becomes intent on making Casey "The Most Inspirational Student" at their school, much to Casey's surprise.
As Casey begins to "come out of her shell," however, it's apparent that the girl is hiding a darker side. On her way to climbing the social ladder, Casey proves willing to murder to secure her new lifestyle.
She returned to the CW for an episode of Roswell, New Mexico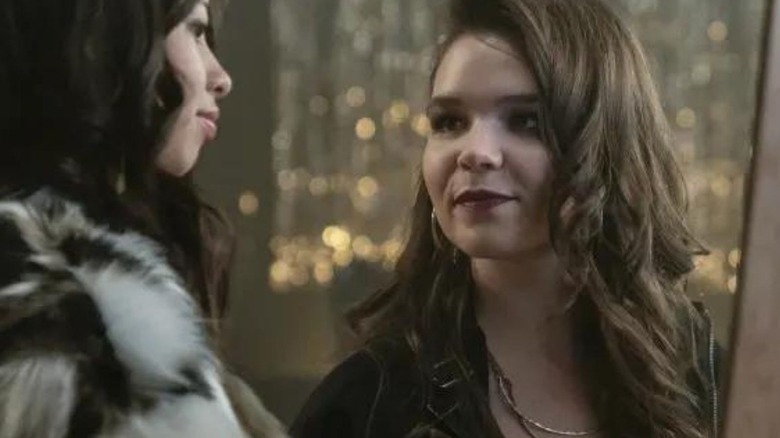 Warner Bros. Television Distribution
Madison McLaughlin recently returned to the CW for the second season of the science fiction drama series "Roswell, New Mexico." Developed in 2018 by Carina Adly Mackenzie, the show adapts the young adult book series "Roswell High" and follows an undocumented immigrant who falls in love with an extraterrestrial boy.
McLaughlin guest starred in Season 2, Episode 8, "Say It Ain't So," in which she played Iris Sanchez. After being harassed by a group of racists, Rosa (Amber Midthunder) is found by Iris as she decides not to take several dangerous pills. The two women are fast friends, with Iris helping Rosa to realize that she has the potential to become a great artist. Just as their friendship seems to be blossoming, it's revealed that the entire adventure has taken place in her mind and that Iris is just a figment of her imagination. In reality, Rosa took the pills and was suffering from an overdose. McLaughlin has not returned to "Roswell, New Mexico" during the series' last two seasons.