Who Played Uncle Andrew Munch On Law & Order: SVU?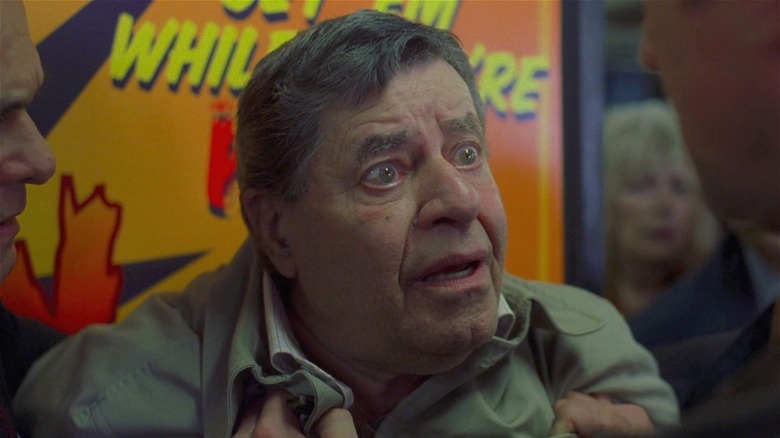 NBC
With over 20 years of stories and more than 500 crime-busting episodes, the cast of "Law and Order: Special Victims Unit" naturally features many famous stars and lesser-known actors to meet its casting requirements. Ever in need of fresh talent to portray its seemingly endless stream of cops, villains, witnesses, and other supporting characters, the show has more than its share of recognizable guest stars.
One such side character is Andrew Munch, the uncle of D.A. investigator John Munch (the late Richard Belzer). Uncle Andrew is introduced in the 2006 episode "Uncle" (Season 8, Episode 4), where he appears as an elderly man afflicted with mental illness who is eventually revealed to be Munch's long-lost relative. Because Belzer's Munch isn't just another character, but an icon and fan favorite who starred in well over 300 episodes, not just any actor could pull the role off. Fortunately, the casting department got a true giant of TV, film, stage, and radio to play the part.
The late comedy legend Jerry Lewis brought Uncle Andrew Munch to life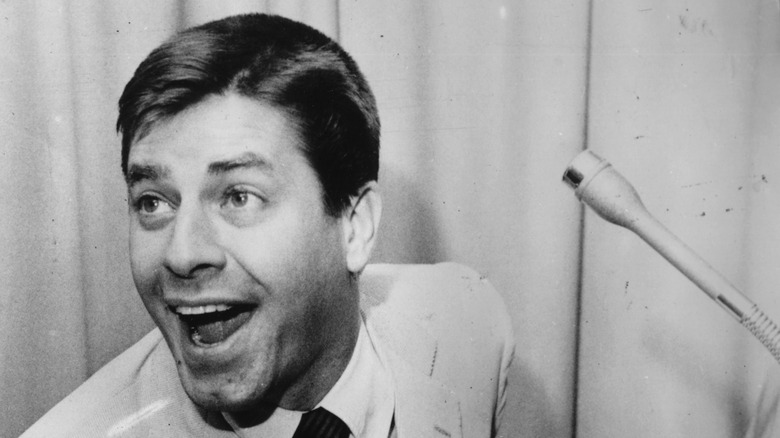 Evening Standard/Getty Images
It's no surprise that the late Richard Belzer's beloved John Munch character would need a persona of equally imposing stature to portray any member of his family. And the series definitely brought out the big guns when they called on the late showbusiness titan Jerry Lewis for the part.
Famed for his long-running comedy nightclub act and film work with actor-singer Dean Martin, Lewis starred in a long litany of popular radio and stage shows, plus such memorable feature films as the original 1963 hit "The Nutty Professor" (and its 2008 reboot), "The Bellboy," "Don't Give Up the Ship," and "Cinderfella." He also featured in many TV series, from "Mad About You" to "The Simpsons." Lewis is also well-known for his long association with charity fundraising telethons for the Muscular Dystrophy Association.
Commenting at the time on Lewis' casting on the show, "Law & Order" executive producer Neal Baer told MovieWeb, "We are thrilled and inspired to be working with Jerry Lewis, a true legend... He brings both depth and heart to this role and gives insight into how often older people with depression are misdiagnosed."