NCIS Star Pauley Perrette Prepares Fans For A Sorrowful Goodbye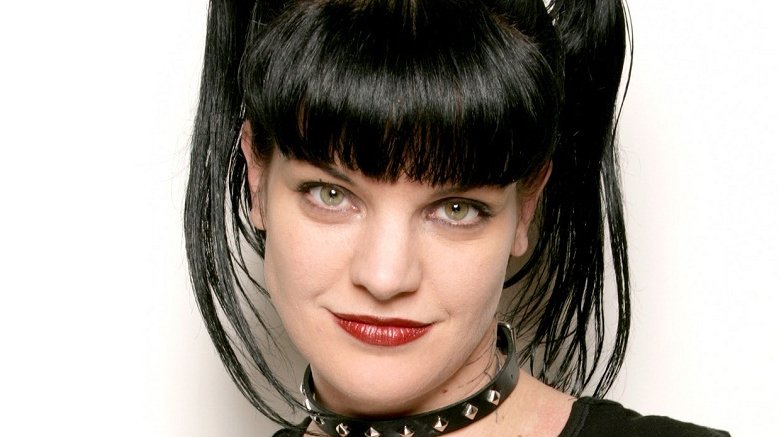 CBS
After starring in more than 350 episodes of the show since its very beginning, Pauley Perrette is leaving NCIS.
The CBS series, which has been a top performer for the network since its sixth season, has been on the air since 2003. All the while, Perrette has played the brilliant-but-quirky forensic specialist Abby Sciuto — one of the long-running program's most beloved characters.
That all ends on Tuesday during the 22nd episode of the 15th season, after which Perrette is hanging up her goth couture for good, whether Abby lives or not.
The character suffered a gunshot wound during a violent street encounter in the 21st episode of the season, "One Step Forward". Tuesday's episode, "Two Steps Back", will see her life hanging in the balance — and Perrette is asking fans to brace themselves for a sad goodbye.
"Everyone, whether you think you're a crier or not, needs a couple of boxes of tissues," Perrette said in an interview with USA Today. "I know the fans are going to be on the edge of their seats wondering what happens. It's a heavy episode. I gave it all I had emotionally, but I really wanted to give respect to the fans and to Abby and her legacy."
That legacy will receive an ample amount of screentime during the character's farewell, featuring what Perrette calls "a boatload — no pun intended — of flashbacks from the entire history of Abby."
According to Perrette, viewers can expect a return visit from "a notorious stranger from Abby's past" that fans will certainly remember, as well as a first look inside the character's apartment. 
Following Abby's departure from the series, only two cast members will remain from the series' debut episodes: Mark Harmon's Leroy Gibbs, and David McCallum's Donald "Ducky" Mallard.
Viewers have long known that Perrette's departure from the series was imminent, with the actress confirming her plans to leave in October 2017.
"It was a decision made last year," she wrote as part of her announcement. "I hope everyone will love and enjoy EVERYTHING ABBY not only for the rest of this season but for everything she has given all of us for 16 years."
"All the love, all the laughter, all the inspiration... I love her as much as you do," she concluded.
NCIS airs on CBS on Tuesdays at 8/7c. Only three episodes remain in the series' 15th season.