The Hitman's Bodyguard Is Getting A Sequel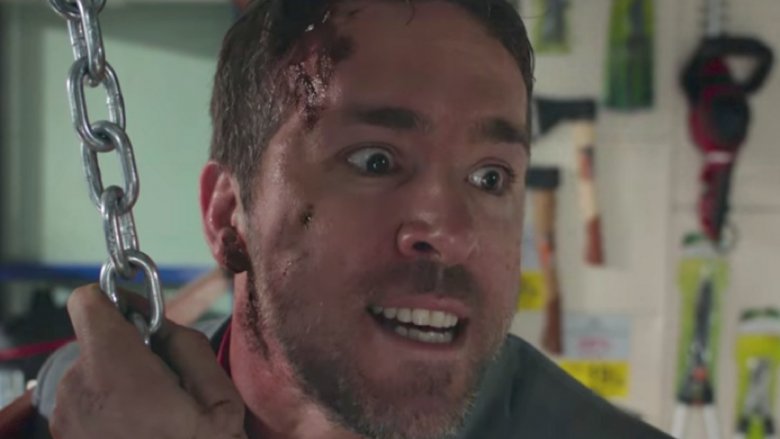 Lionsgate
The Hitman's Bodyguard is getting the sequel treatment.
Millennium Films, the producers of the 2017 action-comedy, have announced at the Cannes Film Festival that a sequel to the Ryan Reynolds-Samuel L. Jackson team-up is officially in the works, according to The Hollywood Reporter. 
The title for the sequel, according to posters that have been spotted around Cannes, will be The Hitman's Wife's Bodyguard, which should be a fun naming convention for further sequels should this thing get to a third or fourth go-around. 
No script has yet been finalized for the follow-up feature. Tom O'Connor, who wrote the screenplay for the original movie, is reportedly now working on the sequel.
Additionally, casting on the movie has also not been confirmed, though it's expected that Reynolds and Jackson will be reprising their roles. Director Patrick Hughes is also expected to return to direct, but that hasn't been confirmed yet, either.  
The only thing that seems to be confirmed about the project is a tagline: "The Good. The Bad. And the Bats— cray."
The first Hitman's Bodyguard movie was a low-key hit at the box office, grossing nearly $177 million worldwide on a reported $30 million budget and holding onto the number one spot at the box office for three consecutive weeks.
In addition to Reynolds and Jackson, the original movie starred Salma Hayek and Gary Oldman.
Jackson's next roles include reprising his role as Elijah Price/Mr. Glass in Glass, his role as Nick Fury in Captain Marvel, and his role as John Shaft in Shaft. Reynolds will next be seen in Deadpool 2 and heard as the voice of the Pokémon Pikachu in Detective Pikachu.
No release date has yet been set for The Hitman's Wife's Bodyguard, with the posters only touting the movie as "coming soon".