Outer Banks Fans Told Looper Who Their Favorite Character Is - Exclusive Survey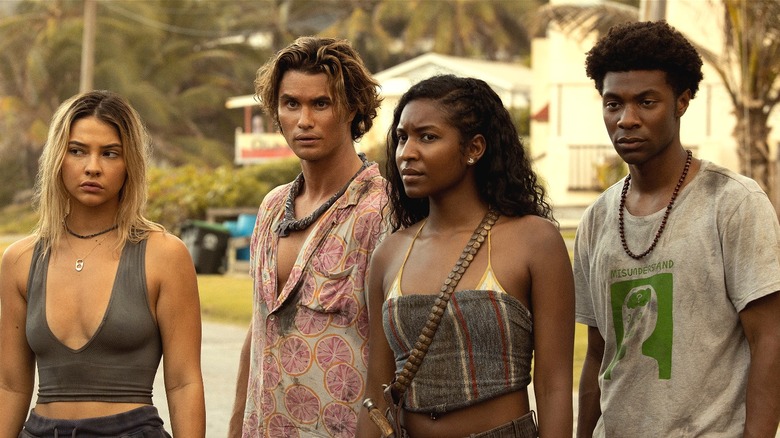 Jackson Lee Davis/Netflix
Who would have thought that a series of barrier islands along the coast of North Carolina could have so much adventure, interpersonal drama, rival gangs, and buried treasure that it becomes a popular television series on Netflix? "Outer Banks" displays all of the previously mentioned qualities, and it follows a treasure hunt between two rival factions from the North Carolina chain of the islands — the Kooks and the Pogues (not the little critters from the "Star Wars: The Last Jedi). These groups are stratified by their location in the islands and their socioeconomic status, with the Kooks being wealthy and the Pogues being "salt of the Earth" types.
Of course, when "Outer Banks" features beautiful locations, opposing groups with their own motivations, and mysterious history, there has to be an impressive cast to go along with it. We here at Looper have decided to query a group of fans with a very specific question: who is their favorite character? After an impressive amount of submissions, there was definitely overwhelming support for one character in particular.
Outer Banks fans seem to favor John B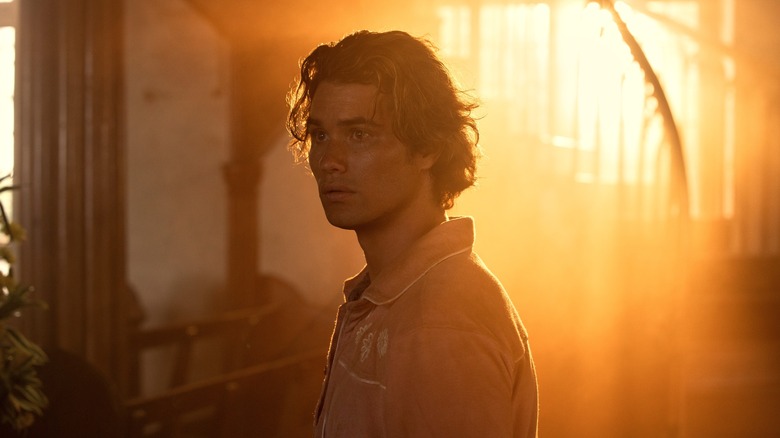 Jackson Lee Davis/Netflix
The options for our exclusive survey were John B. Routledge (Chase Stokes), Sarah Cameron (Madelyn Cline), Pope Heyward (Jonathan Daviss), JJ Maybank (Rudy Pankow), and Kiara Carrera (Madison Bailey). The comment section had people making their cases for the different characters, with some saying that Sarah was the only appropriate choice, while others said that JJ makes the most sense because the character is funny and doesn't care what other people think. However, after 4,000 votes, there was definitely a clear winner — John B, with a staggering 37% of the vote. The next closest was JJ at 25%, followed by Sarah at 18%, Pope at 12%, and Kiara at 8%.
This means that fans seem to fancy John B over most other characters, though JJ seems to get their fair share of fan love as well. Speaking with Instyle, Stokes explained how his character has changed with the recently released Season 3, and he said, "We've used influence [from] Kurt Cobain in the way that he's been isolated [and] walked through the last chapter of his life because John B, in this season in particular, is surrounded by so much beauty but his own internal turmoil is what is driving him, and he is trying to figure out what path to go. There's definitely some notes of that, that we've layered in the last two seasons in particular."
Considering this statement, it seems as if fans have certainly picked up on the nuance and struggles of John B, and they have crowned him the most popular character.