Whatever Happened To Mary Winchester From Supernatural?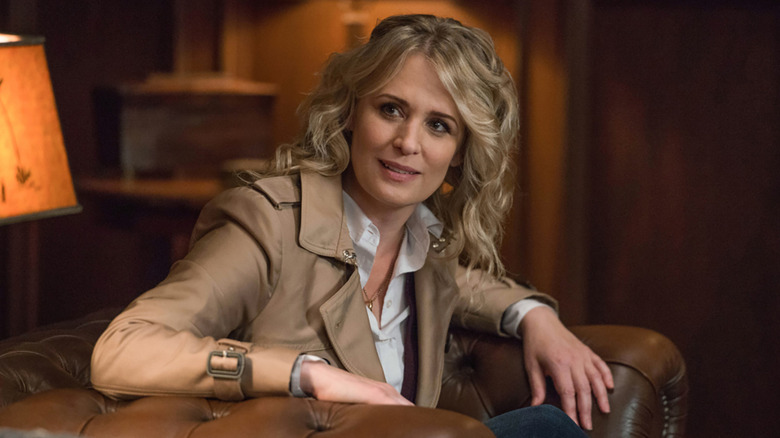 Warner Bros. Television Distribution
"Supernatural" fans owe a lot to Mary Winchester (played by Samantha Smith). Not only did she give birth to arguably the most popular pair of demon hunters in pop culture — Dean (Jensen Ackles) and Sam (Jared Padalecki) Winchester — but her original death was the catalyst that turned the Winchester men into vengeance-seeking hunters, to begin with. 
As long-term viewers know, Mary was eventually resurrected in Season 12, and while she initially struggled to accept three decades' worth of change, she proved to be a skilled hunter herself, working alongside her sons to prevent hell on earth. In a show dominated by testosterone and often criticized for its misogynistic point of view, Mary Winchester was one of the few examples of strong, complex female characters on the long-running and beloved show.  
While its 15th and final season aired in 2020, "Supernatural" continues to gain new fans and viewers, thanks to its presence on streaming services such as Netflix. So what happened to Mary Winchester when all was said and done?
Mary got what she deserved in the end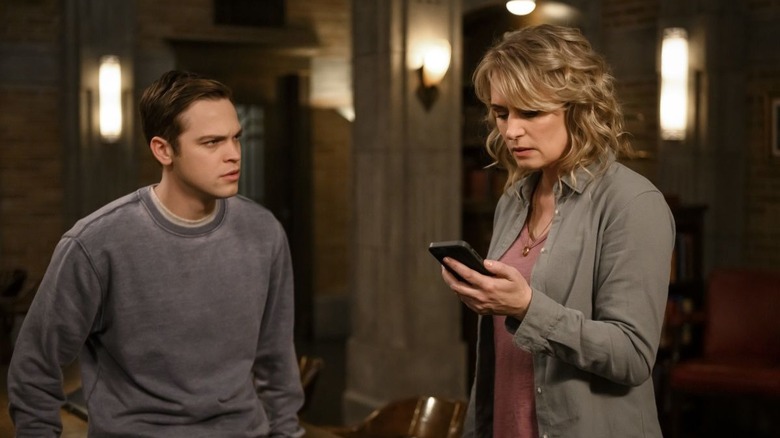 Warner Bros. Television Distribution
Mary Winchester and her husband, John (Jeffrey Dean Morgan), had a relatively normal life. Six months after Sam's birth, a demon killed Mary, putting John on a path of revenge and setting up the premise for the show. When John disappeared, an adult Dean tracked down Sam at college, and the brothers reunited to find their father. After Dean helped the Darkness reconcile with her brother, God, at the end of Season 11, she thanked Dean by resurrecting Mary, hoping he'd find peace. However, Mary had a hard time accepting all that had changed, and she left her boys, finding sanctuary with the British Men of Letters. 
Mary eventually reunited with Sam and Dean when the British Men of Letters proved to be a threat, and over time, she became a valuable member of the team, fighting alongside Sam, Dean, and Castiel (Misha Collins). In Season 12, Mary and Lucifer (Mark Pellegrino) fell into an alternate reality created when Lucifer's son, Jack (Alexander Calvert), was born. Jack was sent to retrieve Mary, and the two bonded while in the alternate world. 
However, Jack lost his soul after their return, and he accidentally killed Mary — an act Dean found hard to forgive. In the series finale, however, Dean learned that his mother and father had been lovingly reunited in heaven, where he was also sent to wait for Sam after dying in a fight with vampires. 
Mary's legacy lives on in The Winchesters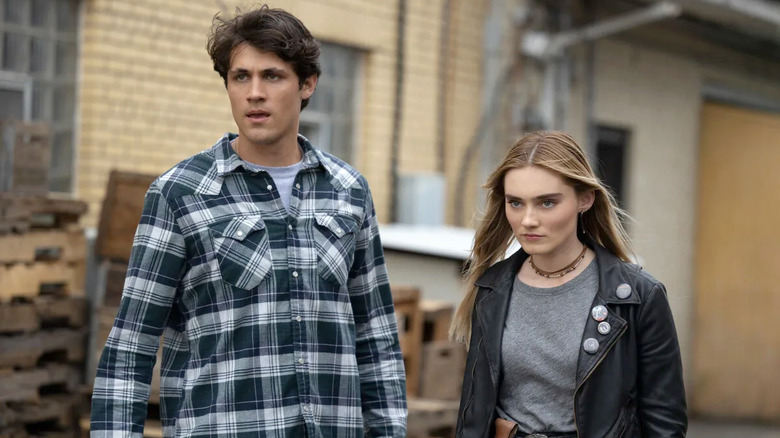 Warner Bros. Television Distribution
Mary Winchester's story continues in the prequel series "The Winchesters." A young Mary Campbell (Meg Donnelly) comes from a family of hunters, and the prequel series, set in the 1970s, follows her blossoming romance with Vietnam veteran John Winchester (Drake Rodger), whom she meets when both of their fathers go missing. Drawn together, they team up with other young hunters-in-training to uncover their family secrets, all while falling in love. Narrated by Dean (Jensen Ackles), the show reveals the history of the Winchester and Campbell families before Sam and Dean were born. 
"The Winchesters" hasn't yet been renewed for Season 2, leaving Mary's story up in the air, especially after a change in ownership for The CW that has already seen many fan-favorite shows canceled. Showrunner Robbie Thompson says he's focused on finishing up Season 1. "It is a time of uncertainty for all of us," he told SFX (via CBR). "We don't know. But what we do know is the task at hand in front of us and we're really focused on putting forth the best story that we can."