Whatever Happened To Donna Robbins From Chicago Fire?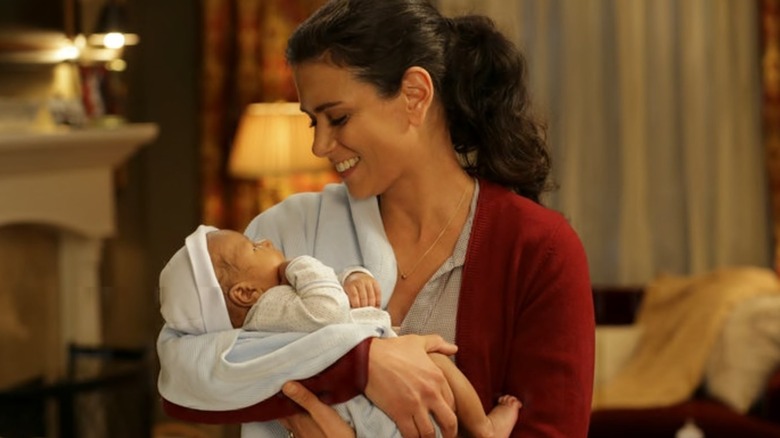 NBC
Schoolteacher Donna Robbins was first introduced during Season 2 of NBC's hit first responder drama "Chicago Fire," on the episode "Out with a Bang." That's when she first meets husband-to-be Battalion Chief Wallace Boden (Eamonn Walker) under less-than-ideal circumstances, as the Firehouse 51 squad responds to a blaze at the apartment complex where she's living. 
As Season 2 progresses, Robbins and Boden conduct something of a whirlwind romance, during which she learns the Chief's complicated backstory, including details about his first two failed marriages and the existence of Jimmy, his distant stepson (Juan Lozada). After a moment when it seems as if the budding relationship is about to end, things take an intensely dramatic turn when Donna reveals to Boden that she's pregnant. 
While still gun-shy about commitment, Boden overcomes this reluctance and proposes to Donna, with their subsequent marriage taking place in the Season 2 finale. While Donna Boden makes repeated appearances across the next seven seasons of "Chicago Fire," she is last seen in the Season 9 episode "Don't Hang Up" in 2021. After playing a high-profile character for so long on the show, fans may be curious to learn what the actor behind Donna has been up to since then.
Melissa Ponzio has been busy since her last turn on Chicago Fire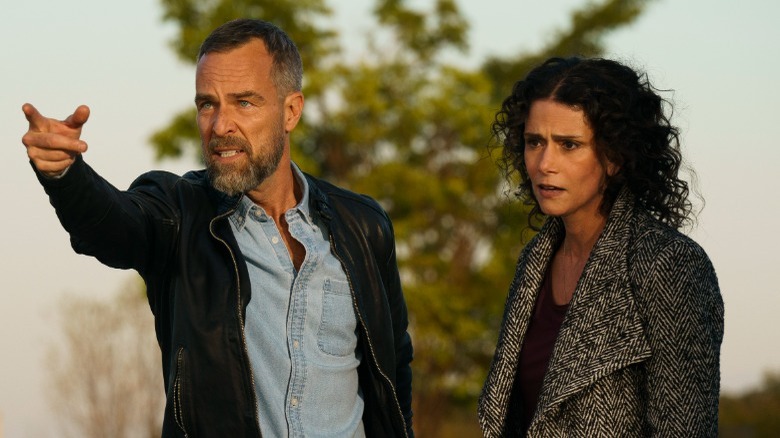 Paramount+
Playing Donna Boden (née Robbins) for over 30 episodes of "Chicago Fire" from 2014 to 2021, Melissa Ponzio's appearances on the series gradually declined from a series high of 10 installments in Season 3 to just one episode in Season 9.
While 2021 marked her most recent appearance as Donna on "Chicago Fire," Ponzio scored roles that same year in a major feature film and a number of TV productions, including the superheroes-vs-supervillains movie "Thunder Force." There she played Rachel Gonzales, a politician running for mayor of Chicago, opposite Octavia Spencer and Melissa McCarthy. Ponzio also landed short recurring stints in a succession of TV shows, including four episodes of "First Wives Club," two episodes of "Everything's Fine," one episode of "Die Hart" and five segments on "The Girl from Plainville." Between 2021 and 2023, Ponzio also voiced ex-cop Anne Becker on 10 episodes of the mystery podcast "Bridgewater."
More recently, the former "Chicago Fire" actor had her parenting skills tested to the max as she reprised her role from the 2010s "Teen Wolf" TV series, as the mother of werewolf Scott McCall in "Teen Wolf: The Movie." But it turns out that fans haven't seen the last of Donna on "Chicago Fire." As executive producer Derek Haas revealed to TV Insider last year, viewers can look forward to seeing Ponzio's Donna Robbins back on the show later in Season 11.