What Happened To KidRunner After Its Failed Shark Tank Attempt?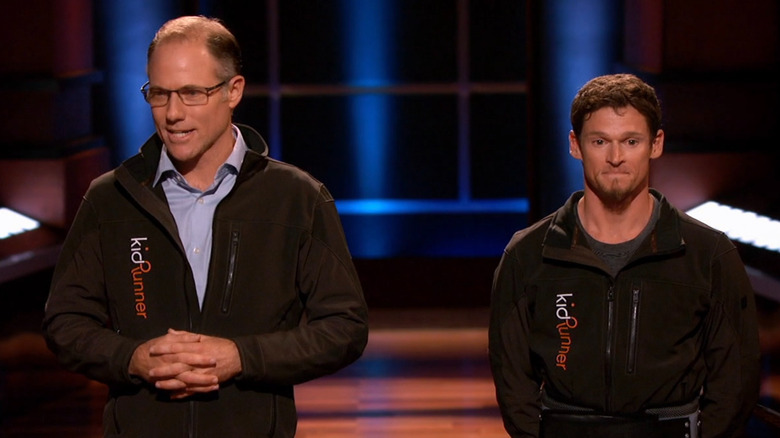 Sony Pictures Television
It's hard to believe that "Shark Tank" was almost taken off the air after its first season, as countless businesses would not be where they are today without the show. But while the long-running ABC reality series has seen endless entrepreneurs transform their passions into million-dollar businesses with the help of the show's panel of ultra rich investors, there are also plenty who have seen success without a shark. This was the case for entrepreneur Will Warne, who appeared on the show's seventh season to pitch his product, the KidRunner. Made for athletic parents, the KidRunner is a special jogging stroller designed with exceptional safety so that kids can be strapped in while parents are exercising. 
While presenting the product to the sharks, Warne made sure to stress just how safe and polished the product had been during its extensive testing phase. However, it was his obsession with perfecting the product that spelled its undoing on the tank. The sharks all had their individual issues with the product, but all of them agreed that Warne's time perfecting the KidRunner could have been better used generating sales. But the sharks' rejection hasn't put a halt in the KidRunner's tracks. 
KidRunner has kept going, but not without some bumps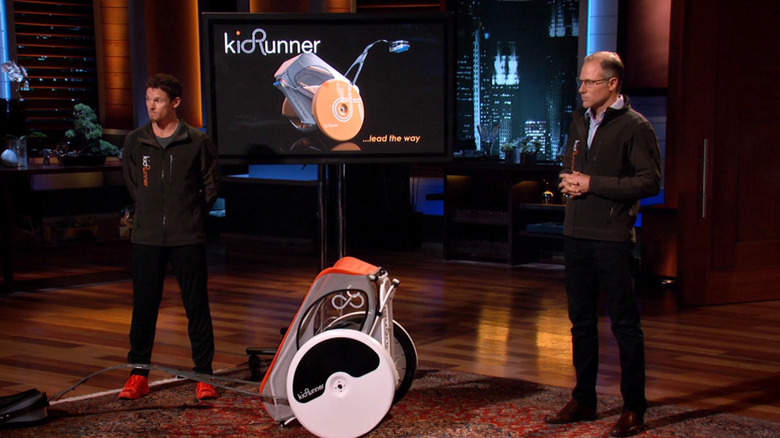 Sony Pictures Television
The sharks may not have wanted to take a bite of the KidRunner, but there were plenty of others who did. A month after their 2015 episode's airing, the company put out another round of pre-orders for customers. The traffic to the site was so explosive that it even crashed for a brief amount of time. However, it would still take a few years for anything to materialize from the pre-orders, with the product itself eventually coming to market in 2021. 
The same year as their pre-order announcement, the KidRunner found its course altered by another hurdle. The company announced a partnership with the kid's bicycle manufacturer Weehoo, a deal that would have allowed the KidRunner to be sold in 30 countries throughout the world. However, nothing came of that deal, except for pre-orders that were delayed for another nine months. 
Since then, the company has gone on to find its footing. Even before it became available, KidRunner was receiving glowing praise from the likes of Men's Journal. Since its launch, the product has received mostly high praise, as can be seen on its website where the product is sold. According to Shark Tank Blog, KidRunner's net worth is anywhere from $4 to $5 million.