Grey's Anatomy Fans Applaud Meredith's Character Growth In Season 19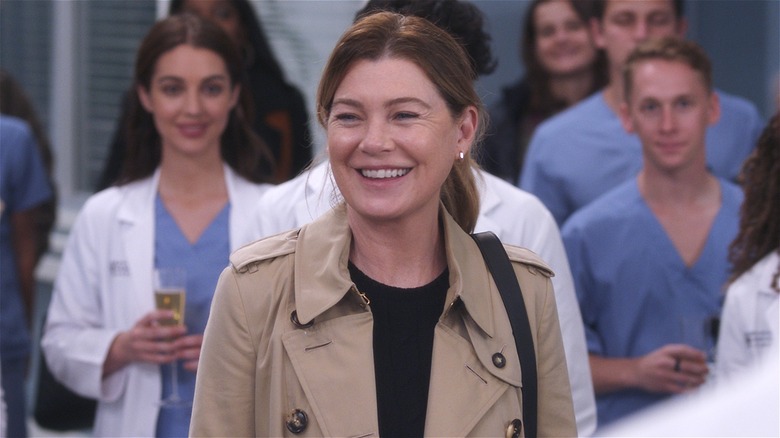 ABC
As time slowly and ceaselessly marches on, it has a habit of teaching people and helping them grow. "Grey's Anatomy" has been on for quite some time, and its main character of Dr. Meredith Grey (Ellen Pompeo) has had plenty of time for a tremendous range of interpersonal relationships, workplace drama, and romantic issues. Though for anybody who has ever spent any time watching "Grey's Anatomy," sometimes it can be all three.
Meredith started off as an intern, but her skills and quick thinking saw her quickly make some big waves at the Seattle hospital, eventually becoming the Chief of General Surgery. Besides her professional career, Meredith has also had plenty of romance and tragedy in her life, with Pompeo explaining to Variety in 2020, "Her journey to becoming powerful was not really so obvious to me. I have a different perspective, and maybe people see the beginning of the show as more empowering than I did."  These days, Meredith fancies Nick Marsh (Scott Speedman), but Meredith is not the same woman she once was. This fact has not been lost on fans of the series, who have of course taken to social media to share their thoughts.
Fans are enjoying that Meredith is much more assertive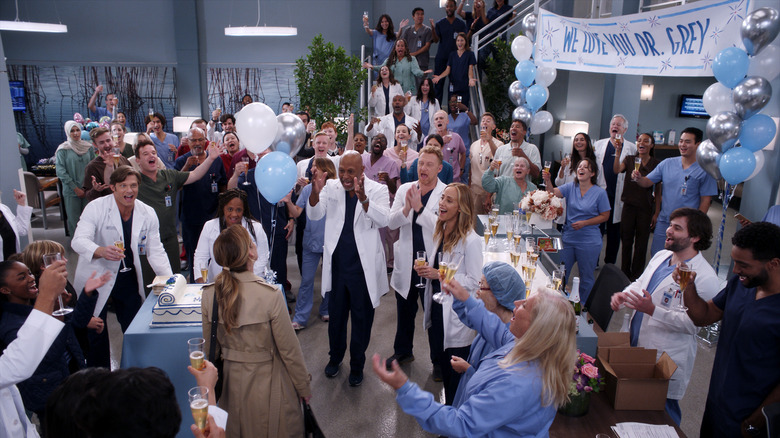 ABC
Over on Reddit, several fans applauded a specific scene in the most recent episode of "Grey's Anatomy," titled "I'll Follow the Sun." The scene in question involves both Nick and Meredith, and Meredith makes a declaration that she cares for him and wants him in her life, but adds that she is done pursuing people. This is a stark contrast to earlier versions of Meredith who asked to be loved, most notably in a now-famous scene from Season 2.
As u/cardamomcosmiclatte wrote, "The fact that she just told him she's not going to beg for him to love her in the same scrub room of the iconic 'pick me choose me love me' moment," punctuated by a crying emoji, which caused u/MashedPotatoMess to reply that everybody loves to see growth. Others also enjoyed this moment, with u/siempreslytherin, u/Full-Surround, and u/JustParfait3 all bringing up how much Meredith has changed.
Twitter denizens were also of the same mind, with @NellaSays tweeting, "Meredith has come a long way she went from 'pick me. choose me. love me' to 'i'm not going to beg you to love me.'" Both @TabCat94 and @notkarvev reveled in Meredith's self-confidence and self-worth, while @sxweetchild and @tvgoldtweets shared images from "Grey's Anatomy" that highlight how much Meredith has changed. Ultimately, it seems as if fans of "Grey's Anatomy" truly appreciate how much Meredith has grown, and they are happy to see her stand up for herself and know her own worth.