Grey's Anatomy Fans' Hearts Are Melting Over Nick's Reaction To Zola's Phone Call In Season 19, Episode 4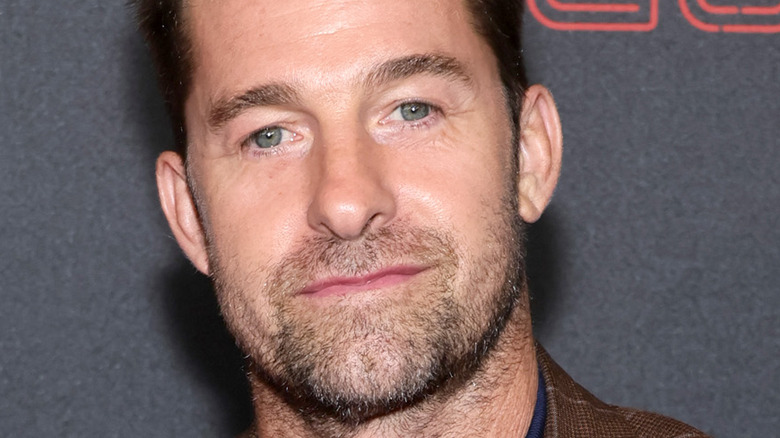 Theo Wargo/Getty Images
"Grey's Anatomy" likes to put the "drama" in "medical drama." As one of the current long-running procedurals, "Grey's Anatomy" has recently undergone some changes with the aim of injecting some fresh blood into the series by tossing an entire crop of new interns into the mix. However, that isn't to say that there aren't some veterans still on the show, like Meredith Grey (Ellen Pompeo), Addison Montgomery (Kate Walsh), and Miranda Bailey (Chandra Wilson).
Now in Season 19, the previous episode of "Grey's Anatomy" focuses on making the interns teach a sex education lesson, but it also had a subplot involving Dr. Nick Marsh (Scott Speedman) and Zola Grey Shepherd (Aniela Gumbs). This story revolves around Zola's issues with school, and although she is smart enough to be noticed by some of the doctors at Grey Sloan Memorial Hospital, she suffers from crippling panic attacks that cause her to seek medical attention. Always compassionate and understanding, Nick talks to Meredith about Zola's issues, and he thinks that Zola's intelligence may be the root of the anxiety. It seems as if this story also appears in Episode 4, titled "Haunted," and one of the moments has fans absolutely adoring Nick's reaction.
Fans love that Nick quickly volunteered to drive Meredith and pick up Zola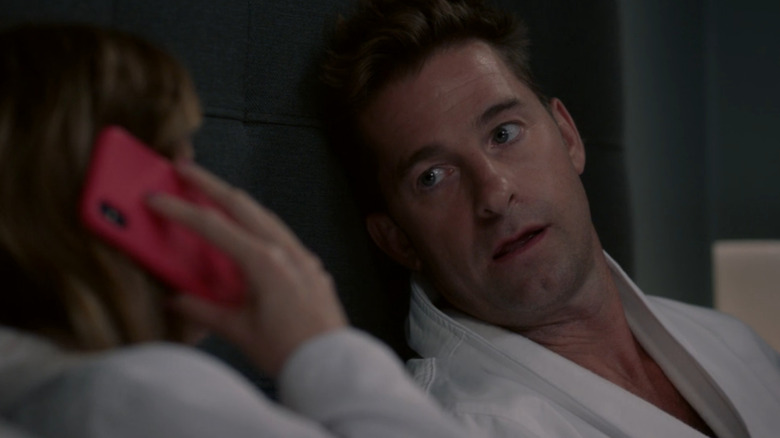 ABC
The fourth episode of Season 19 is set around Halloween, so there are plenty of costumes and pumpkin carving to augment the already intense medical drama. Of course, when attending doctors are dressed as Princess Leia, it may be easy for some not to take them seriously, but that is a mistake that is only made once. Besides spooky season-based shenanigans, Dr. Meredith Grey and Dr. Nick Marsh decide to get some much-needed rest and relaxation, though Meredith is still very concerned about Zola's worsening condition. Laying in bed with a glass of alcohol in their hands and surrounded by food, Meredith and Nick's serenity is finally interrupted when Zola calls in tears, which causes Nick to immediately leap into action and offer to drive Meredith to go and pick Zola up. It was this moment that fans absolutely loved.
Over on Twitter, @CUSILIKEDABOY said, "nick not even hesitating to go drive meredith to get zola IM FAINT." Others also loved the almost reflexive action of Nick, with @arigtats_ wondering why Nick is so sweet and great with kids, and @aheartforhoran bringing up that Nick didn't even hesitate to drive when he heard the panic in Zola's voice. @sierafelske thoroughly enjoyed this moment as well, and stated, "nick jumping to go pick up zola is so sweet. this is the kind of man mer needed in her life, someone who loves and adores her children as much as she does." Both @mrandamiller517 and @bethsduttons also mentioned how quickly Nick acts and how much they love him for it. With these comments in mind, it seems like fans are absolutely loving Nick and Meredith's relationship and can't get enough of Nick's selflessness.