Law & Order: SVU Had A Very Personal Easter Egg For Mariska Hargitay In Season 24
If there's one thing "Law & Order: Special Victims Unit" absolutely loves doing, it's dropping easter eggs into special episodes. These references often honor the long-running show's storied history, such as when "Law & Order: SVU" Episode 500 included a major easter egg to an oft-forgotten sister series. However, they also occasionally take the form of tributes to the personal lives of the show's cast and crew, such as lead actress Mariska Hargitay.
Since "Law & Order: SVU" began in 1999, Hargitay has been spearheading the production as the fearless NYPD captain Liv Benson. The actress has been involved with the series for such a large portion of her life that it's no surprise the show would end up making a couple references to her life outside of the series. Indeed, that was exactly the case in a certain episode of Season 24, which included a very touching personal easter egg for Hargitay.
Hargitay referenced her real-life mom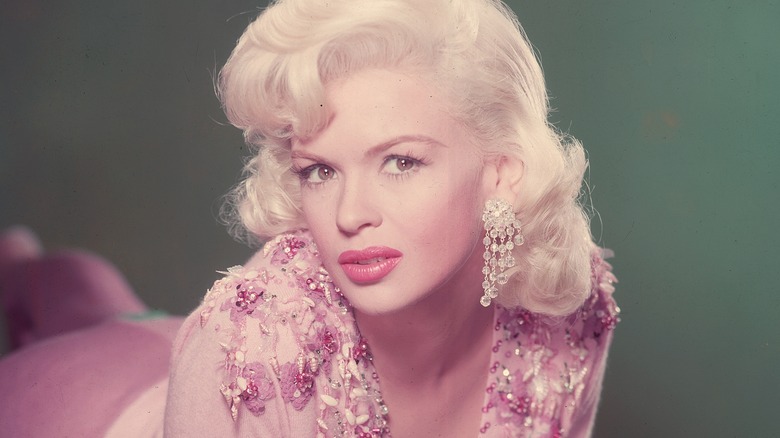 Hulton Archive/Getty Images
"Law & Order: SVU" Season 24, Episode 15, titled "King of the Moon," once again put Mariska Hargitay in the director's chair, and it seems the actress was keen on including an Easter egg related to her personal family history. At one point in the episode, a character notes that Captain Benson has "a face like Jayne Mansfield," invoking the name of the famous actress who also happens to be Hargitay's real-life mother.
The moment is especially touching when considering the sad story of Hargitay and her family. Mansfield was killed in the same motor accident that gave a three-year-old Hargitay her facial scar. As such, the actress has gone through life with few personal memories of her mother and she has talked at length in interviews about how the incident shaped her into the person she is today. "I understand the journey of life," Hargitay once told Redbook Magazine. "I had to go through what I did to be here."
Many "Law & Order: SVU" fans were quick to pick up on Hargitay's touching tribute to her mother. Some noted the tribute was also a testament to how far the actress has come in her own career. "That was so sweet!!!!" u/NoKatyDidnt commented after the episode aired. "Somewhere Jayne is smiling. She would undoubtedly be the proudest mom ever right about now."