C. Thomas Howell Recalls Comical Cigarette Mishap During His E.T. Audition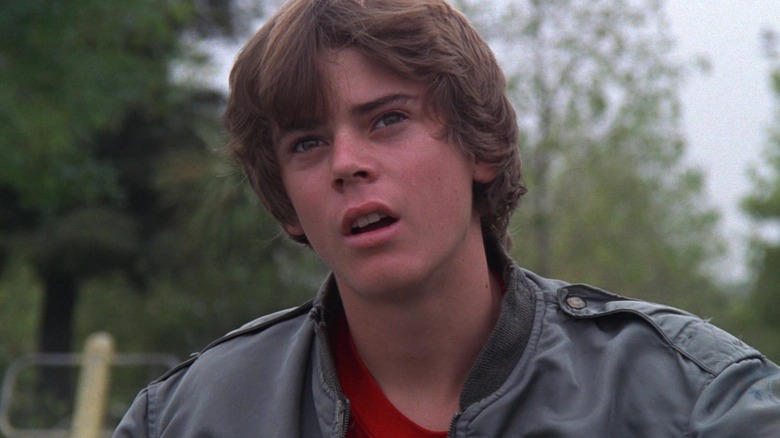 Universal Pictures
For many viewers who grew up in the 1970s and '80s, C. Thomas Howell's small part in 1982's "E.T." was the first role of his that they remember. The young actor would go on to appear in Francis Ford Coppola's "The Outsiders" the following year, with a steady stream of movie roles over the rest of the decade and beyond. But it was his first film, under the direction of Steven Spielberg, that set his career on an upward trajectory, in addition to those of his co-stars, Henry Thomas, who played Elliot Taylor, and Drew Barrymore, who played Gertie Taylor.
Watching "E.T." as an adult can still be a magical experience, even though some details stand out more with a mature set of eyes. Even though the feature is full of children and teens, and it features some symbolism kids may not get, Spielberg fashioned a story that appeals to any age demographic. Howell actually experienced some of this unique quality of the movie during his audition and recalled a comical cigarette mishap that happened in front of the director and the film's crew.
Howell's endearing commitment to lighting a broken cigarette won him the part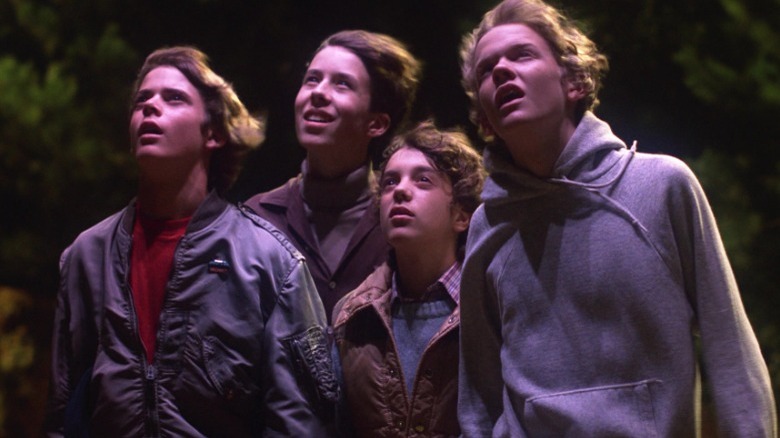 Universal Pictures
In an interview on the podcast "The Adam Carolla Show," C. Thomas Howell went into detail about how he won the role of Tyler in "E.T." thanks to a memorable audition for Steven Spielberg. The actor told Carolla that he remembers being picked up from school by his father, a stunt coordinator, who took him to an audition for Spielberg — whom he had never heard of. His father handed him a pack of cigarettes and instructed him to practice lighting one.
The actor recalled feeling intimidated once he arrived at the casting office due to the numerous other young actors who were auditioning as well. After all the other hopefuls left one by one, Howell was the last performer left to act out a scene in front of the "Jaws" filmmaker, as well as producer Kathleen Kennedy and production supervisor Frank Marshall. The character had already been cast, but Spielberg was looking for an actor who could convincingly smoke a cigarette.
After Howell removed one from the pack and nervously tried to light it even though it was broken in half, Spielberg stopped him and said, "Okay, kid, you got the part." The moviemaker must have found something in his actions that appealed to him, as Howell mentioned that he was surprised since he did not come from a family of well-known actors.