Marvel's Cloak And Dagger Gets A Gorgeous New Poster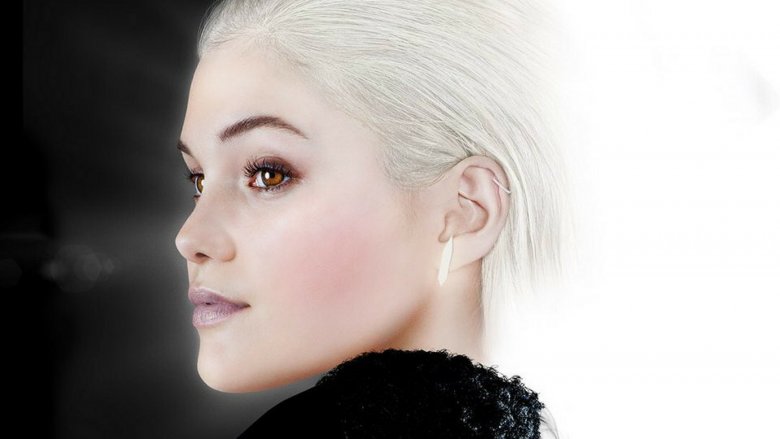 Marvel has released a gorgeous new poster for their upcoming Freeform drama Cloak and Dagger. The show stars Olivia Holt and Aubrey Joseph as two teens brought together by their superpowers.
Tandy Bowen (Holt) and Tyrone Johnson (Joseph) both had troubled childhoods. They are first brought together when Tyrone rescues Tandy from drowning after a car crash. After that, the pair live very separate lives, although despite their different families, they both deal with many issues both at school and at home.
Compounding their regular teen drama is the fact that Tyrone and Tandy have superpowers. Tandy (also known as Dagger) is able to emit light daggers, and Tyrone (also known as Cloak) is able to engulf people in darkness. Their powers become even more extreme when they join together, which is sure to draw them towards some terrifying enemies. Things become more complicated when the two begin to develop romantic feelings for each other.
The series will also feature Andrea Roth as Tandy's mother, Gloria Reuben as Tyrone's mother, Miles Mussenden as Tyrone's father, Carl Lundstedt as Tandy's criminal boyfriend, Emma Lahana as a New York City detective, Jaime Zevallos as a school counselor and priest, and J.D. Evermore as an intimidating detective hiding an important secret. James Saito and Ally Maki will also appear.
The 10-episode series comes from Joe Pokaski (Heroes), with Gina Prince-Bythewood, the director of the Sony's potential upcoming superhero film Silver and Black, directing the pilot. Cloak and Dagger premieres on Freeform on June 7. You can view the new poster below.
It always came down to two people, the divine pairing. #CloakAndDagger pic.twitter.com/aYEMlmTc0r

— Cloak & Dagger (@CloakAndDagger) May 3, 2018