Marvel Adds Mr. Robot, Rectify Stars To Cast Of Cloak & Dagger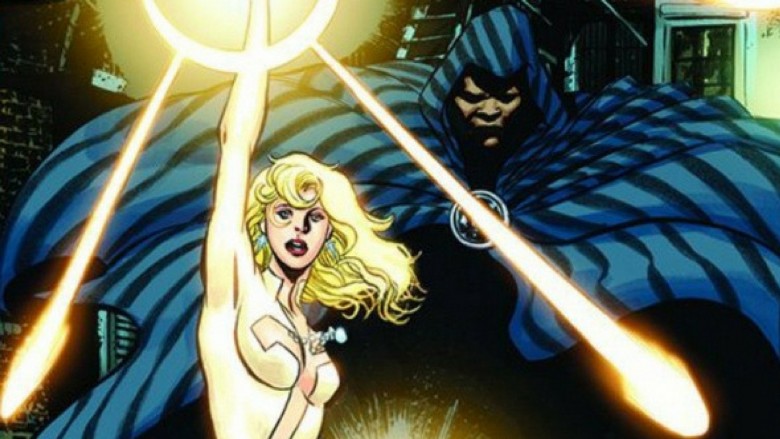 Freeform's first Marvel series Cloak & Dagger is rounding out its main cast, adding six new actors to back up stars Olivia Holt and Aubrey Joseph.
Marvel announced earlier last month that Disney Channel star Holt would take on the role of Tandy Bowen, aka Dagger, while Aubrey Joseph, best known for appearing on three episodes on HBO's The Night Of, will play Tyrone Johnson, aka Cloak. Cloak and Dagger, an interracial couple who are brought together by their powers, are two of the many mysterious characters that Marvel plans to bring to the big or small screen in the next few years.
The new cast, announced on Marvel.com on Tuesday, fills out members of Tandy and Tyrone's families, as well as the other major players in their lives.
Andrea Roth will play Tandy's mom Melissa, an optimist with a deep love for her daughter. Roth is known for Rescue Me and Ringer. Carl Lundstedt, who has guest starred on Conviction and Grey's Anatomy, will play Liam, an ambitious townie who is Tandy's boyfriend and partner in crime.
Mr. Robot and ER star Gloria Reuben will play Tyrone's mother Adina, who is so focused on getting Tyrone everything she thinks he deserves that she almost forgets to love him. Miles Mussenden, who has guest starred on Army Wives and Queen Sugar, will play his father Michael, a working class man who struggles through a desk job in order to keep his family well cared for. James Saito, who played The Shredder in 1990's Teenage Mutant Ninja Turtles, will play Dr. Bernard Sanjo, the "emotional cornerstone" of Tyrone's life.
Rounding out the new cast members is J.D. Evermore, who will play Detective Connors, a "contradiction of a man" who overcompensates to hide a deeply held secret. Evermore is known for appearing in shows like Rectify, True Detective, and The Walking Dead.
"We are incredibly excited to be underway on our first Marvel project with such a talented group of actors that really enhance the world that our Cloak and Dagger live in," said Karey Burke, executive vice president of programming and development for Freeform.
"It's been important to us from day one that Marvel's Cloak & Dagger is about character and emotion above all," added executive producer and showrunner Joe Pokaski. "We're so excited to have assembled a murderers' row of talented actors who can execute on that, and then some."
Freeform ordered the show straight to series in April. There is no word yet on when it will premiere.