Jon Favreau's Comments On The Mandalorian's End Are Pretty Ambiguous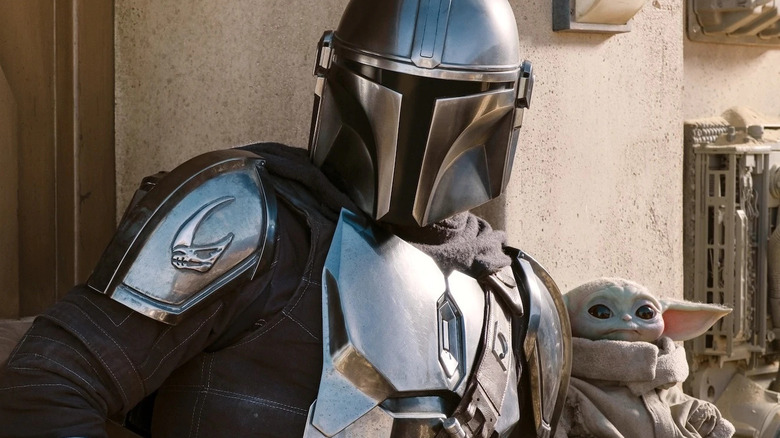 Lucasfilm/Disney+
We're days away from Pedro Pascal starting a double shift as a surrogate father. As he etches ever so slightly to the end of "The Last of Us," he'll be back in a galaxy far, far away as "The Mandalorian" in the show's third highly anticipated season. So far, we know from the trailer that Dinn Djarin (Pascal) will be heading back to Mandalore to absolve himself of the egregious no-no of taking off his helmet on more than one occasion.
Whatever it is, the show's masterminds Jon Favreau and Dave Filoni must be doing something right, given that the fourth season has already been confirmed even before the third season has blessed our peepers. But even with another season scheduled, just how much longer does our beloved bounty hunter have in this iconic galaxy? As far as Favreau sees it, "The Mandalorian" doesn't plan on clocking out any time soon, and even if he did, there'd be space for him and Grogu elsewhere. After all, let's not forget his special series-saving appearance in "The Book of Boba Fett" proving that space is a big place.
Jon Favreau can see The Mandalorian going 'on and on'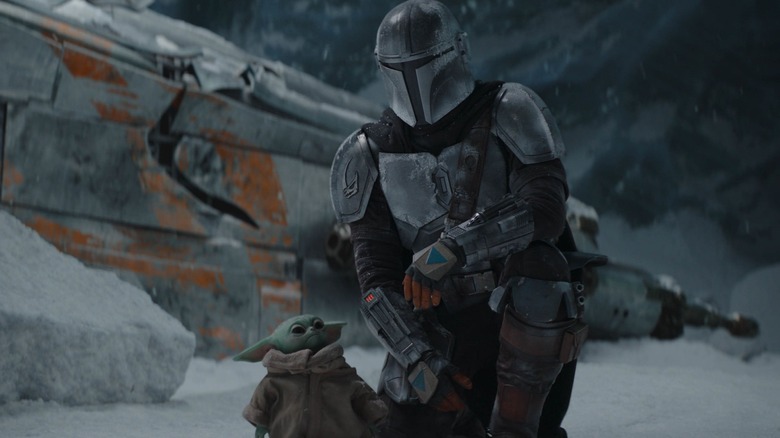 Lucasfilm/Disney+
Appearing on the Total Film podcast, Favreau gave his view on what Mando's future looks like, and while there might not be an ending in sight, that's okay. "I think the beauty of this is that it's a middle chapter of a much larger story," explained Favreau, who has already penned the fourth season. "And though we'll have resolution over time with these characters, I think that how these characters fit into the larger scope and scale, but it's not like there's a finale that we're building to that I have in mind."
Ever the fanboy of the franchise he's now become such a huge part of, Favreau couldn't deny its potential. "I love for these stories to go on and on," he assured. "And so these characters potentially could be with us for a while, and I really love telling stories in their voice, and I love the way the adventures unfold, and I'm looking forward to doing much more." For now, we can see how he's handled recent events when "The Mandalorian arrives on Disney+ on March 1.