Captain Pikachu Will Fill That Hole In Our Hearts In The New Pokemon Anime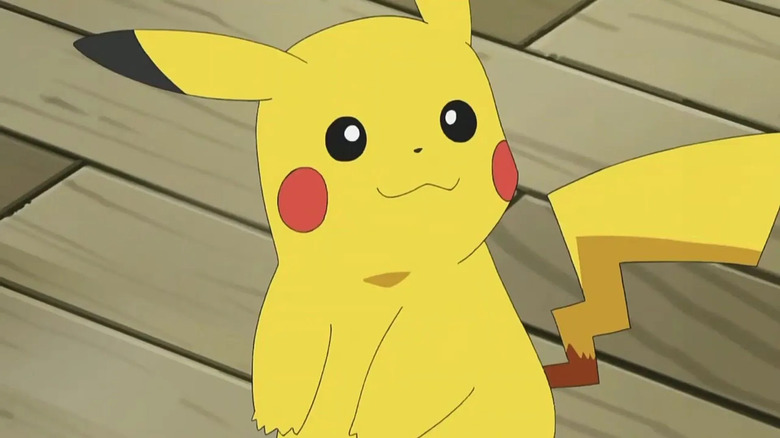 TV Tokyo
Ash Ketchum has been through a lot during his 25-year journey to become a Pokemon master, which is even more impressive, considering he's only 10 years old. Over that time, he's caught many rare Pokemon, turned into stone for a little bit, and always managed to find himself at the center of every massive legendary Pokemon excursion. Then last year, Ash achieved his goal of becoming the very best like no one ever was when he won the Masters Eight Tournament and proved himself to be a world-renowned Pokemon champion. 
Of course, the exciting news was bittersweet for fans who have followed Ash's journey since the beginning. It was also announced that the "Pokemon" anime would continue but with new protagonists. It's a changing of the guard for the anime, with Ash and his Pikachu finally getting some much-needed time off. Instead, the new series will follow Liko and Roy, but fans naturally wondered how Pokemon's mascot, Pikachu, could possibly fit into the proceedings. 
Well, now we know. While Ash's Pikachu will take a backseat, a new yellow critter will step into the fold. And this time, it's got a cute hat. 
It's a really nice hat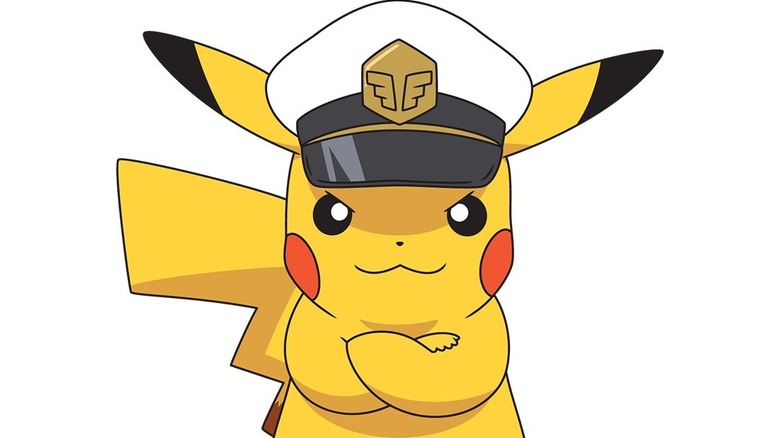 Pokemon/Twitter
Remember that episode of "The Simpsons" where Lisa makes her own doll to compete with Malibu Stacy, and in response, the Malibu Stacy company releases the same version of their doll, only with a hat, and everyone goes nuts over it? It seems like The Pokemon Company took some cues from that because its mascot will stick around the anime, only a different version with a hat. The official Pokemon Twitter made the announcement to unveil two new characters — Friede and his partner, Captain Pikachu. The two will accompany the new protagonists on their journey somehow, and given how they're both decked out in flying gear, it's safe to say a plane will factor in somehow, but it's unclear at this point. 
The release of the new characters was accompanied by a press release from Pokemon Company marketing VP Taito Okiura, who said, "For 27 years, Pikachu has been synonymous with the Pokémon franchise, and we look forward to seeing this beloved Pokémon continue to have a significant presence in the animated series and remain an icon for the brand."
What we really want to know is whether Pikachu actually earned the title of "Captain." Are we to believe this electric rat completed 1,500 flight hours and holds a license to control commercial airplanes? No doubt fans will just be delighted to see a Pikachu exists in some capacity in the anime going forward, but if you want to see the final adventures of Ash and Regular Pikachu, new episodes of "Pokemon Ultimate Journeys: The Series" just dropped on Netflix.