Who Plays Ellie Spicer In Criminal Minds?
CBS Television
The "Criminal Minds" two-part Season 5 finale looks at what happens when a serial killer returns to torment a victim he's traumatized decades before. Billy Flynn (Tim Curry) learns about an LAPD detective, Matt Spicer (Eric Close), who had been left alive after Flynn killed his parents. Feeling responsible for Matt's daughter, Ellie, Flynn chooses to take them hostage along with Matt's partner, Derek Morgan (Shemar Moore). The killer then kills Matt before kidnapping Ellie.
Flynn forces Ellie to be an accomplice in his attacks on houses, but she refuses to actually help him with the murders. Eventually, Flynn releases Ellie, and Morgan kills him during a hostage situation. Ellie is later seen in Season 6 after running away from her awful foster home, but Morgan helps the preteen get in touch with her mother to live with her instead.
Here's more about who plays Ellie Spicer on "Criminal Minds."
Isabella Murad appeared on Curb Your Enthusiasm and Private Practice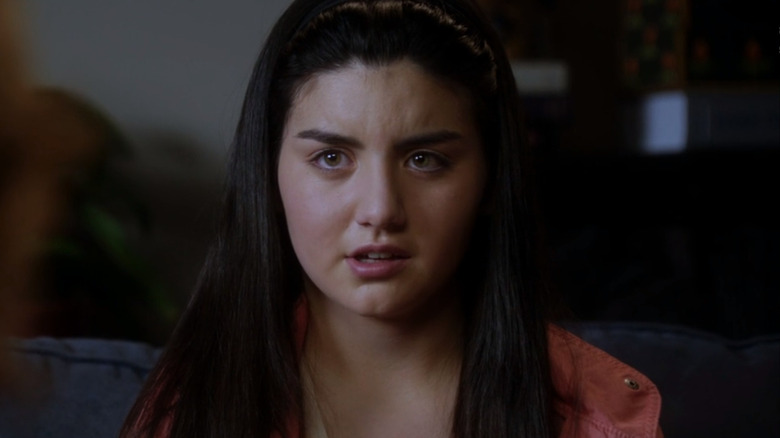 ABC Networks
Isabella Murad's first credits were originally very small, including an uncredited role in the Vince Vaughn Yuletide comedy "Fred Claus." By 2009, the child actor was making appearances on "Jimmy Kimmel" and "Curb Your Enthusiasm." It was an impressive start for such a young performer. After "Criminal Minds," she also guest-starred as Whitney, a child who is increasingly afraid of her father, on a Season 5 episode of the "Grey's Anatomy" spinoff "Private Practice."
Murad took on some voiceover roles as well. She appeared on several episodes of the Disney Channel CGI series "Special Agent Oso." She also had a recurring role as Milly, one of the Fireside Girls led by Isabella (Alyson Stoner), on "Phineas and Ferb."
After 2014, Murad's credits cease, and she appears to have stopped acting, at least on the silver screen. Time will tell if she plans to return to acting.