Young Sheldon's Annie Potts Compares Meemaw To A Joni Mitchell Song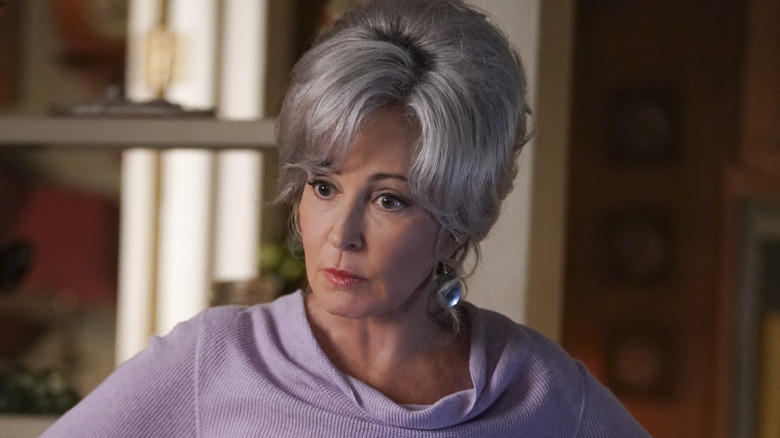 Sonja Flemming/CBS
Since the 1970s, American actor Annie Potts has consistently charmed audiences with her eclectic, strong, and engaging range of performances. She rose to fame in the early 1980s with roles in the films "Corvette Summer" and "Heartaches" before landing the part of Janine Melnitz, the acerbic receptionist for the paranormal-fighting "Ghostbusters" in 1984. She followed this up with supporting turns in "Pretty in Pink" and "Jumpin' Jack Flash" before being featured as Mary Jo Shively in CBS' "Designing Women," which aired from 1986 to 1993.
Her knack for playing quirky characters that linger in the imagination can currently be seen on CBS's "Young Sheldon," where she stars as Sheldon Cooper's (Iain Armitage) maternal grandmother, Connie "Meemaw" Tucker. In a series that explores the backstory of an adolescent Sheldon growing up in '80s and '90s Texas, it's clear his grandma at least imparts her razor-sharp wit to the future scientist. The part offers a strong dose of sardonic observations and comical interchanges for Potts to delve into, which is one of the things she loves most about working on the sitcom. Surprisingly, she has also compared the Cooper family matriarch to an unlikely inspiration — a Joni Mitchell song.
Why Meemaw reminds Annie Potts of a certain Joni Mitchell song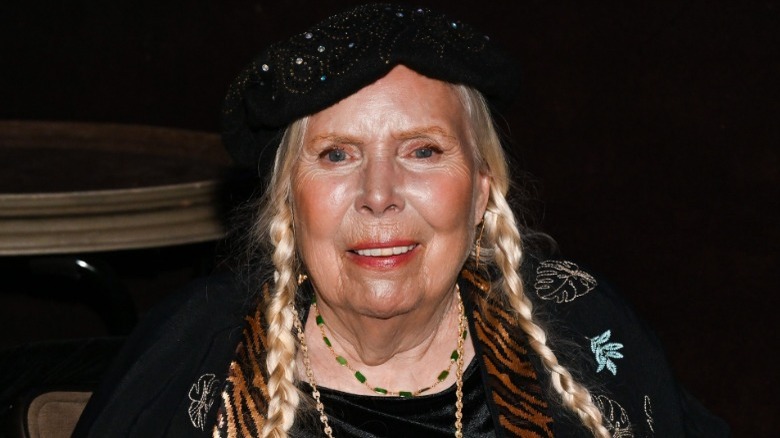 Lester Cohen/Getty Images
In a 2022 interview with Glamour, Annie Potts spoke at length about her long and successful acting career. When asked how the character of Meemaw from "Young Sheldon" inspired her, the actor replied, "She speaks her mind and pulls no punches. She just says it. One of my favorite lines from the Joni Mitchell song called 'Free Man in Paris' is, 'I felt unfettered and alive.' I think Meemaw is unfettered and alive. She knows who she is, she likes who she is, and she's a real force."
The Joni Mitchell tune explores the quest for independence and freedom from the burdens of everyday life and commerce, and was based on music mogul David Geffen. Although Meemaw is more comical than a typical Mitchell song, her strength of character is certainly in line with the lyrics of "Free Man in Paris."
Potts also described how the part reminded her of her mother, adding, "I wish she was still around to see me playing her, but I love those Southern women. We're quite a group." The "Ghostbusters: Afterlife" star also played Southern characters in both "Designing Women" and "Any Day Now."