The Goldbergs Will End After Season 10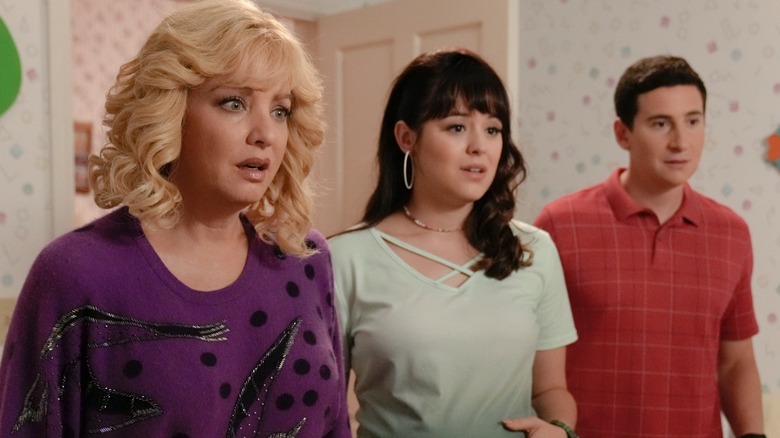 Scott Everett White/ABC
In September 2013, Adam F. Goldberg and ABC welcomed "The Goldbergs" to the television scene. A period sitcom in its purest form, the series looks back at the highs and lows of the 1980s — often through a comedic lens — using the Goldberg family. As the series goes on, it goes through the typical sitcom motions of the Goldberg kids growing up, finding their interests, and building lives of their own, while the parents come to grips in their own ways with their kids getting older. All the while, it's loaded with '80s references, celebrity cameos, and more.
At the time of this writing, "The Goldbergs" is up to Season 10, and what a strange batch of episodes it has been. Most notably, it's the first since the program's inception not to feature Jeff Garlin as patriarch Murray Goldberg, with the character being killed off-screen in the wake of Season 9. This came as a result of behind-the-scenes drama, which led to Garlin suddenly exiting the series. Despite this hiccup, the series has pressed on, but it seems it won't get much of a chance to explore this post-Murray era.
It has come to light that after 10 seasons on the air, "The Goldbergs" is coming to an end.
The Goldbergs leaves behind a solid TV legacy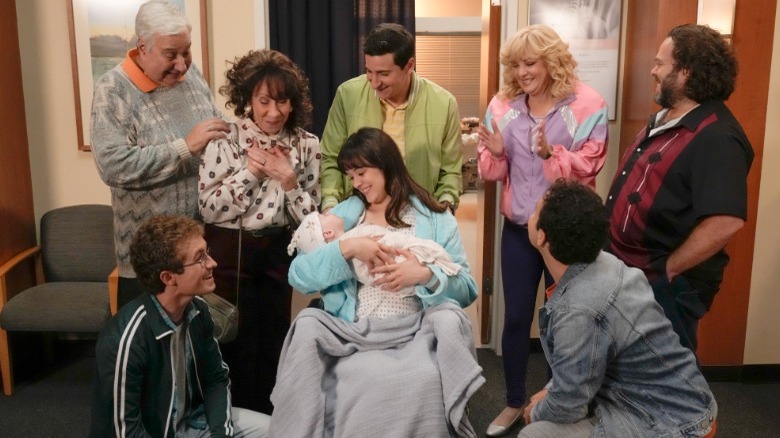 Scott Everett White/ABC
As reported by Deadline on February 23, 2023, "The Goldbergs" is coming to an end very soon. The long-running show is due to bid audiences farewell with the conclusion of Season 10 — the right move since it really has no business attempting to go on past that point — which is said to end in May of this year. Of the current crop, "The Goldbergs" is the longest-running live-action network comedy series out there, and Deadline posits that the state of broadcast television leaves it highly unlikely that another series will come along to match its numbers. When it finally ends, it will sit at well over 200 episodes.
In addition to its impressive episode count, "The Goldbergs" has more than a few other feathers in its cap. Throughout its run, it fairly held steady in the ratings and managed to secure several awards and nominations. For instance, in 2014 and 2016, Beverly Goldberg actress Wendi McLendon-Covey was up for the Best Actress in a Comedy Series honor at the Critics Choice Television Awards, and in 2014, "The Goldbergs" received a nomination for Favorite New TV Comedy at the People's Choice Awards. Not to mention, through it all, it cultivated a devoted fanbase that helped keep it around for a full decade.
"The Goldbergs" had a good run, with everyone involved giving it their all. The small screen world won't be the same without it.