Nope Actor Steven Yeun Reportedly Climbs Aboard Marvel's Thunderbolts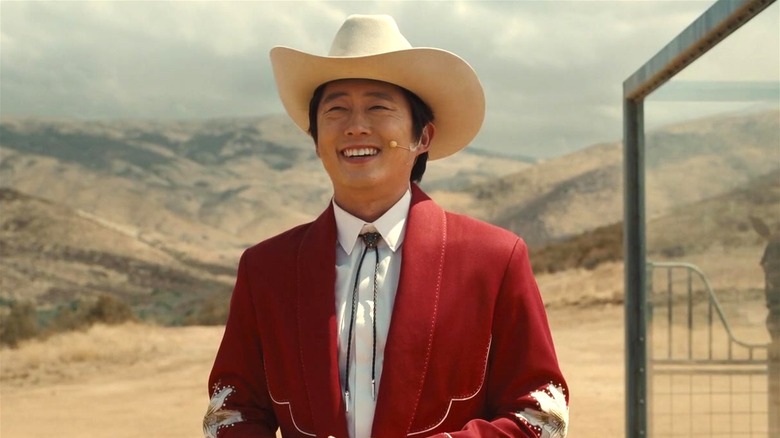 Universal Pictures
"Nope's" Steven Yeun has had steady work in Hollywood for some time, recently portraying the role of Jupe in Jordan Peele's latest horror film. Yeun has also delivered memorable vocal performances in "Tuca & Bertie" and "Invincible." Meanwhile, many genre fans will remember his heartbreaking demise on AMC's "The Walking Dead," where Yeun portrayed Glenn, who was bludgeoned to death by Negan (Jeffrey Dean Morgan) in the Season 7 episode titled "The Day Will Come When You Won't Be."
Yeun has demonstrated a pedigree when it comes to appearing in fandom-driven material, with "Invincible" and "The Walking Dead" being two adaptations of comic books under his belt. Along with these roles, he's portrayed Keith on both "Voltron: Legendary Defender" and in the "Voltron Legendary Defender Motion Comic," which are reboots of the original "Voltron" series from the 1980s. Now, it seems that Yeun is expanding his fanbase by aligning with the Marvel Cinematic Universe.
Yeun joins the MCU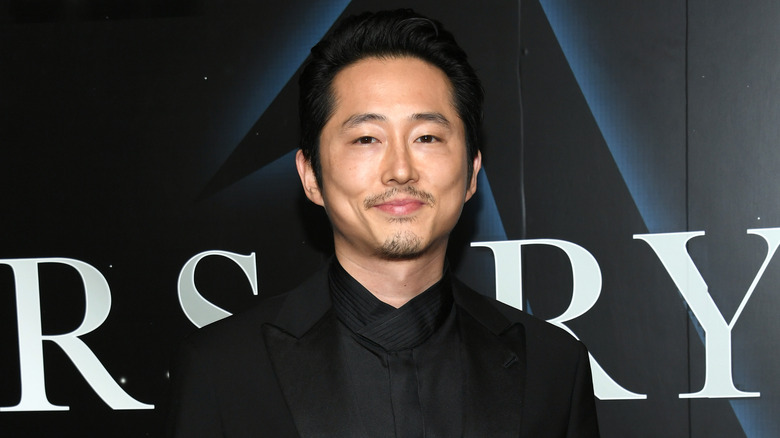 Jon Kopaloff/Getty Images
Steven Yeun's days as Rick Grimes' (Andrew Lincoln) best friend, Glenn Rhee, may have ended, but the actor is preparing himself to join an entirely new fandom as he enters Marvel Cinematic Universe. In an exclusive report from Deadline, Yeun is said to be teaming up with director Jake Schreier for "Thunderbolts" in Phase 5 of the MCU. Based on this report, sources reveal that Yeun will co-star as an undisclosed character who could show up in other MCU projects moving forward.  
Yeun joins the likes of General "Thunderbolt" Ross (Harrison Ford), the newest Black Widow (Florence Pugh), and Bucky Barnes (Sebastian Stan) in what is essentially Marvel's version of DC's "Suicide Squad." There a couple of surprise and glaring omissions from the cinematic team, including the man who originally formed the squad, Baron Zemo (Daniel Brühl), and an original MCU Avenger, Hawkeye (Jeremy Renner). With liberties being taken with the team's lineup, it's hard to guess who Yeun could be. 
The silver screen version of this ragtag team is slated to hit theaters July 26, 2024.