Star Wars Star Carrie Fisher Wrote One Of The Most Memorable Scenes In Anastasia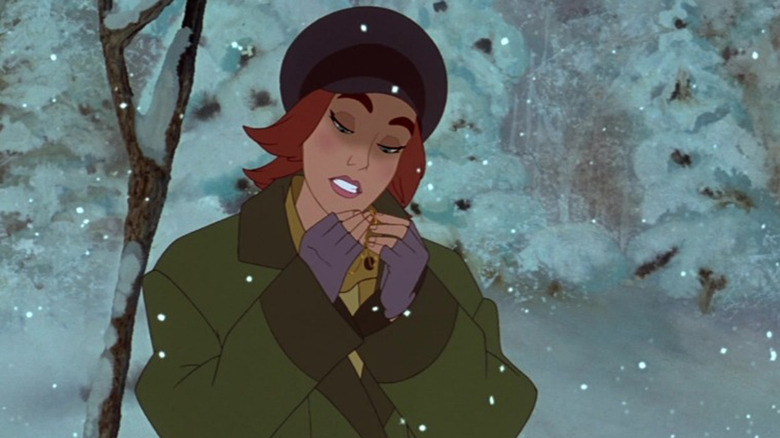 20th Century Fox
Ghostwriting is way less creepy than it sounds. The term really just means that someone (or even several someones) has been hired to polish up a piece of work that will not be credited to them once it's published. At first pass, it feels kind of slimy, but a quick Google search reveals that the practice is fairly common. Memoirs, autobiographies, speeches, even screenplays — wherever writers can be found, ghostwriters can be found, too. While the entire point of hiring a ghostwriter is to enjoy the fruits of their labor without sharing the credit, there is a notable exception to this rule, because some talent refuses to stay silent. Or, rather, some talent simply cannot be hidden.
The late Carrie Fisher, best known on screen as Princess Leia in the "Star Wars" franchise (a role she regrets taking on), was also a well-renowned script doctor. From "Sister Act" and "Hook" to "Mr. and Mrs. Smith," Fisher's voice made Hollywood that much better. Her extensive writing résumé also includes one of the precious few animated movie musicals created outside of Disney's purview: "Anastasia," a historically inaccurate retelling of a very real, very bloody event. Fisher only rewrote a single scene for the 1997 Don Bluth and Gary Goldman film, but her work ultimately shaped a staple song in the film.
A romantic stream of consciousness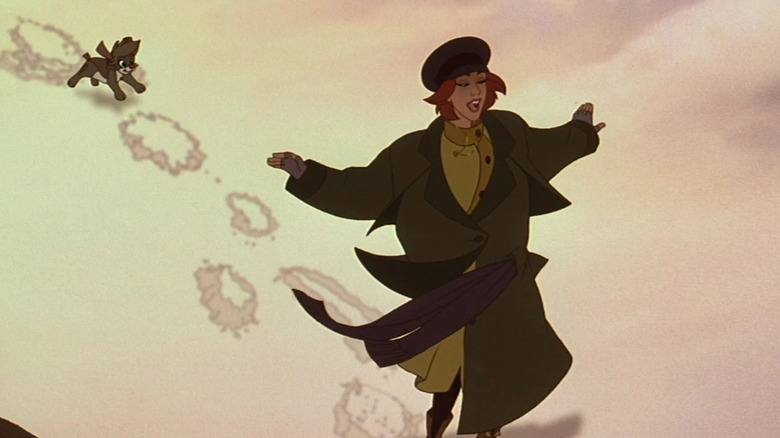 20th Century Fox
Carrie Fisher's influence made the journey to creation for the "Journey to the Past" song infinitely easier, as shared by Lynn Ahrens and Stephen Flaherty, the film's composers. During a 2017 interview with Playbill, in celebration of "Anastasia" reaching its 20th anniversary — coincidentally, also a few short months after the stage adaptation hit Broadway — they explained how Fisher fashioned the sequence that would ultimately influence Anya's (Meg Ryan, Liz Callaway) first big musical number.
"They [initially] brought in a different screenwriter to do a polish on that scene that would hopefully give us ideas for the song," Flaherty said. "That writer is the great Carrie Fisher; uncredited." To this, Ahrens added, "She punched up the emotional, romantic moments ... [She] just sort of wrote the stream of consciousness of this romantic stuff. It was very interesting."
The sequence in question sees the film's protagonist leaving the orphanage in which she grew up to find her long-lost family. She's pressing forward in the snow, with her puppy Pooka at her side. She's confident and nervous and excited, and that's all thanks to Fisher.
Flaherty revisited the topic during a 2017 interview with Entertainment Weekly, in which he praised Fisher for nailing Anya's psyche so efficiently. He stated that Fisher was adamant in regards to capturing the magic and that shortly after Fisher completed her rewrites, "Journey to the Past" sprang into being, fully formed and brimming with life.