Deadpool 2 Easter Eggs Hidden Inside Trolli Candy Marketing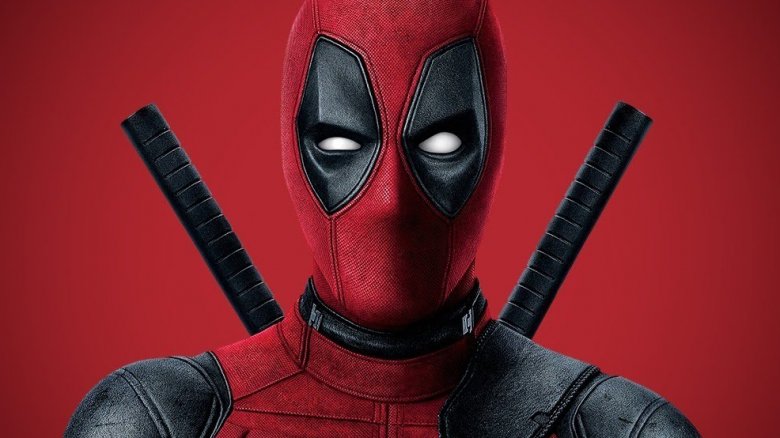 20th Century Fox
As if Deadpool couldn't get more meta. 
Word of Deadpool 2's marketing campaign with Trolli, which saw the candy-making company team up with 20th Century Fox to create Deadpool's Tiny Hands gummy treats, dropped earlier this week, but now we've realized that there's much more to the confection-centered promotional cycle than first thought. 
The main website for the Tiny Hands candy features a few extra goodies hidden within its meta data. To access the data, right click on the site's homepage, and then select "View Page Source." The Merc with a Mouth pops up with a message, essentially begging fans to have an up-close look at everything tucked in the back end of the website. 
"I see you checking out my metadata: Introducing Tiny Hands by Trolli: A Sour Brite Deadpool Exclusive," the meta data reads (H/T SYFY WIRE). "Alright, now that I got the promotional junk out of the way, let's talk about the other junk. Because holy chimichanga, have you seen these photos? Daddy likey. But let's address the sparkly purple elephant in the room (you see it too, right?). Why are you even here? Who in the actual a** reads meta descriptions on candy websites? You want an Easter egg? Is that why you're here? Well, I got nothin'. At least not yet."
That note ends with a cheeky promise for more to come: "Check back when the candy's out maybe? Wink wink. Hint hint. Subtle subtle."
Scrolling down the page, there's additional data near the video player. "It's times like these I really get bummed out for Blind Al," it states. "There's nothing here yet. You're too eager, my God, calm down. Who are you, Dopinder on a first date?"
The meta data starts to spiral into coding language that everyday guys and gals might not understand from there. However, there are three major words that anyone can get hyped up about: "Easter, Unscramble, egg."
The Deadpool Tiny Hands Trolli candy will be available for purchase starting Monday, May 7, and based on the teases presented in the meta data, it seems that some type of contest or footage reveal will kick off then as well. Fans might be tasked with unscrambling a word bank or locating a secret Easter egg, much like what Warner Bros. and Amblin Entertainment did when promoting Ready Player One, or be treated to some jaw-dropping photos from the sequel. It remains to be seen exactly what participants would win (if there even is a competition coming in the first place), though we're betting they could scoop up some sweet Deadpool 2 merch or an even sweeter unlimited supply of Deadpool candy. 
All shall be revealed on May 7. Meanwhile, Deadpool 2 is set for a May 18 release.