Who Plays Becca In Triptych?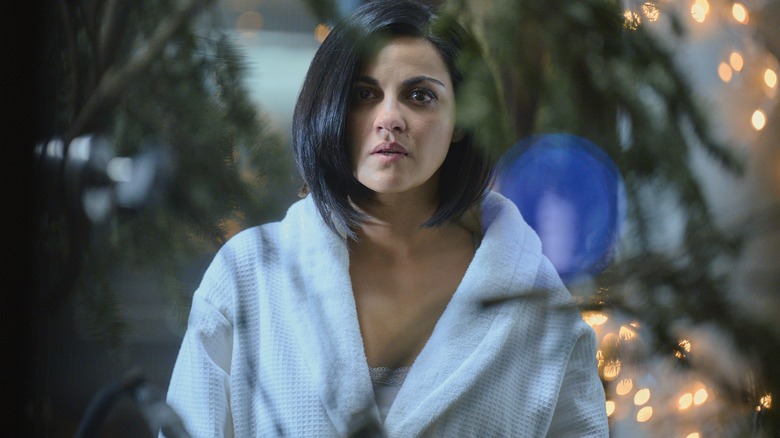 Netflix
In 2021, production was set to begin on "Triplets," a sequel to the 1988 Arnold Schwarzenegger and Danny DeVito comedy "Twins." However, in early 2022, director Ivan Reitman passed away, leaving its status uncertain. That said, filmgoers interested in triplet drama can always turn to the 2018 film "Three Identical Strangers," which is among the 30 best documentaries on Hulu. "Three Identical Strangers" recounts the true story of how, as its title suggests, three identical twins raised separately from one another ended up meeting in adulthood, all of whom were previously in the dark about their other siblings.
This real-life tale seems to serve as a source of inspiration for the fictional "Triptych," a Mexican drama that premiered to Netflix on February 22. The story of "Triptych" kicks off when one day a forensic scientist named Becca encounters a dying woman on the job named Alenia, who turns out to be her identical twin. Eventually, Becca discovers that they have a third sibling named Tamara. Becca, Alenia, and Tamara's initial separation from one another ultimately serves as the basis for a mystery that drives the entire first season of "Triptych."
Understandably, Becca, Adlenia, and Tamara are all portrayed by the same actor, named Maite Perroni, whose prior work was largely on other TV series produced in Mexico.
Maite Perroni is a prolific actor in Mexican TV shows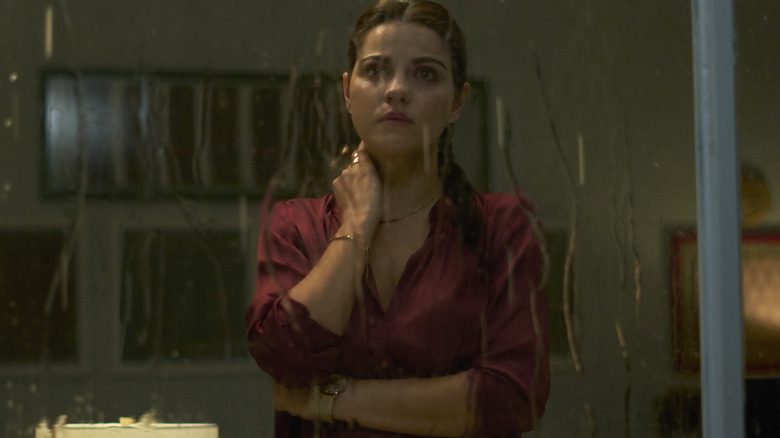 Netflix
Maite Perroni, who portrays Becca — as well as her identical siblings Alenia and Tamara — in "Triptych" got her start as an actor in 2004. That year she began appearing as a character named Lupita on a telenovela titled "Rebelde," about six students at a private school who form a band. As is typical for a telenovela, "Rebelde" aired for hundreds of episodes, in over 100 of which Perroni appears. She then went on to appear in at least 100 episodes of six subsequent telenovelas that aired in Mexico between 2007 and 2016.
After this period in which Perroni was a regular telenovela star, she gradually transitioned into becoming a reoccurring actor on Netflix dramas. Perroni notably stars in Mexican thriller series "Dark Desire," which premiered to Netflix in 2020 and concluded upon the final episode of its second season in 2022. In "Dark Desire," Perroni portrays Alma Quintana Solares, a professor who has an extramarital affair that incites much of the intrigue that follows throughout the series. Perroni also appears in a single episode of "Who Killed Sara?," another Netflix thriller.
Given her large body of work and recent prominence on Netflix series, then, it's entirely possible that in the wake of her work as Becca on "Triptych," Perroni will persist as a mainstay of the streaming service moving forward.