Bryan Cranston Stayed On Set Of Seinfeld After Hours To Soak Up Its 'Brilliance'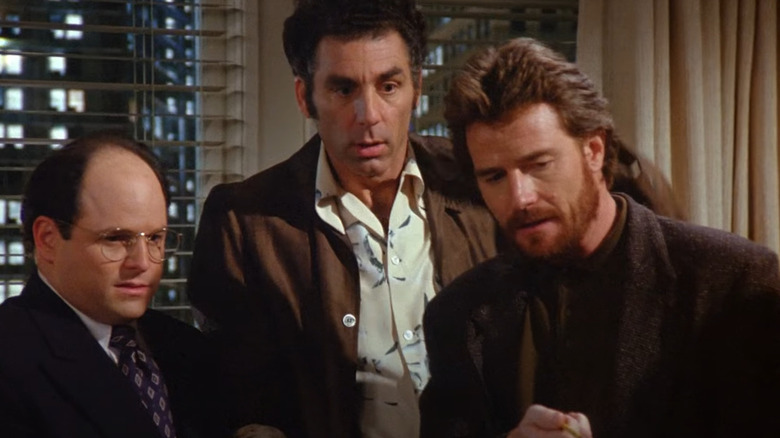 NBC
Bryan Cranston is an acting dynamo. From humble beginnings as an English language dub artist and "CHiPS" guest star, the guy has amassed more than 160 acting credits on his IMDb page, spanning every corner of the performing arts and playing everything from "Power Rangers" mentors to "Power Rangers" villains and even, on more than one occasion, characters entirely unrelated to the Power Rangers.
With a miles-long list of iconic characters in his wake, it's only natural if you've lost track of the fact that Cranston had a pretty sweet occasional gig playing textbook re-gifter and dentist to the stars Dr. Tim Whatley on "Seinfeld" in the mid-'90s. It wasn't a career maker or anything — the character only appeared in five episodes across seasons six, eight, and nine — but to hear the performer tell it, the real reward was the opportunity to watch icons at work. Whether it was just a sense of awestruck appreciation or, as he remembers it, an attempt to bask in talent and "soak it up," Cranston didn't let a single opportunity to absorb the "Seinfeld" experience go to waste.
A show about nothing meant a lot to Bryan Cranston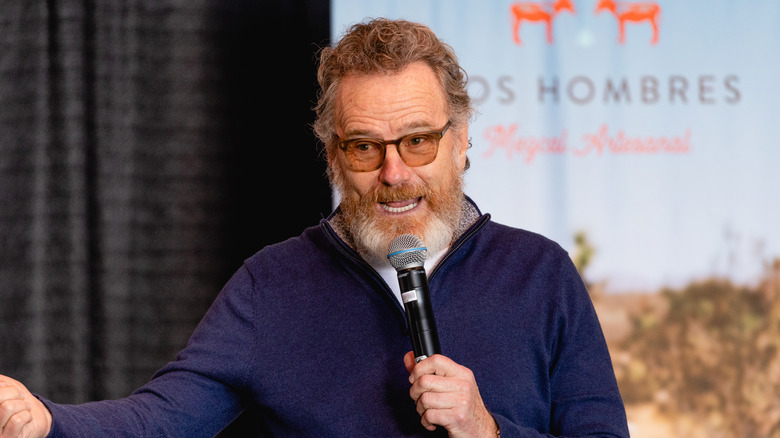 Rick Kern/Getty Images
Bryan Cranston had nothing but good things to say about his experience of trying to absorb his co-stars' talent through osmosis.
"The precision in which Jerry (Seinfeld) and Larry (David) would craft a joke or a moment, a beat, was just awe-inspiring," he recalled to GQ in a recent interview/career retrospective. "And of course Julia (Louis-Dreyfus) and Jason (Alexander) and Michael (Richards) were brilliant, brilliant comedians ... no matter who was acting in any scene at any given time, I'm watching brilliance. So even if I only had two scenes in something, I'm watching the rest of the show, all through rehearsal, all through taping nights, just to be there to soak it up."
The tactic seems to have paid off for him. In the 27 years since his last appearance on "Seinfeld," Bryan Cranston has been nominated for an Oscar, a BAFTA, and more Primetime Emmys than there were seasons of "Breaking Bad." Hopefully he's grateful that Jerry never told him to stay out of his territory.