Bryan Cranston Made Jerry Lose It During An Episode Of Seinfeld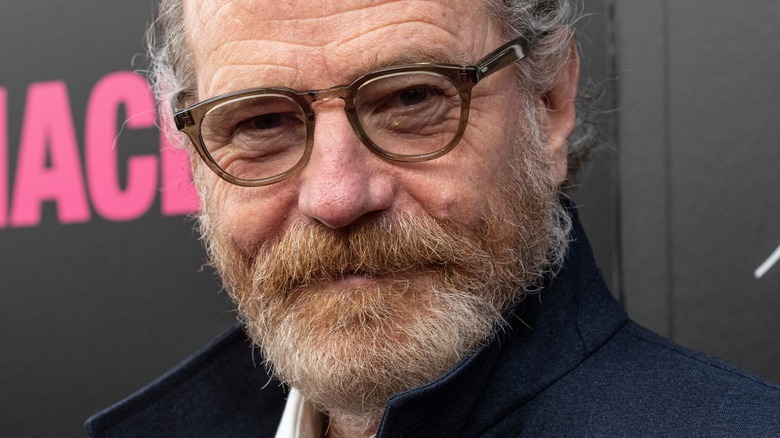 lev radin/Shutterstock
Making a seasoned comedian like Jerry Seinfeld break up with laughter is one of the greatest achievements that anyone can reach in comedy. It's one thing when his fellow "Seinfeld" starring cast members like Jason Alexander or Julia Louis-Dreyfus caused Seinfeld to lose his composure during filming, or even regular guests like Jerry Stiller or Wayne Knight. However, when an actor not already in his inner circle manages the feat, you know it's something special. And when that person goes on to play the most notorious drug lord in the Southwest, it's even more fun to reflect on.
The actor in question is, of course, Bryan Cranston — although "Seinfeld" did feature quite a few would-be "Breaking Bad" stars. Cranston appeared in "Seinfeld" as Dr. Tim Whatley before his star-making turns on "Malcolm in the Middle" and "Breaking Bad." Cranston only appeared on five episodes of the classic sitcom (via IMDb), but thanks to some very entertaining blooper footage taken from the set of the show, it's hard to guess why he wasn't invited back more often.
It happened while filming the classic Festivus episode of the show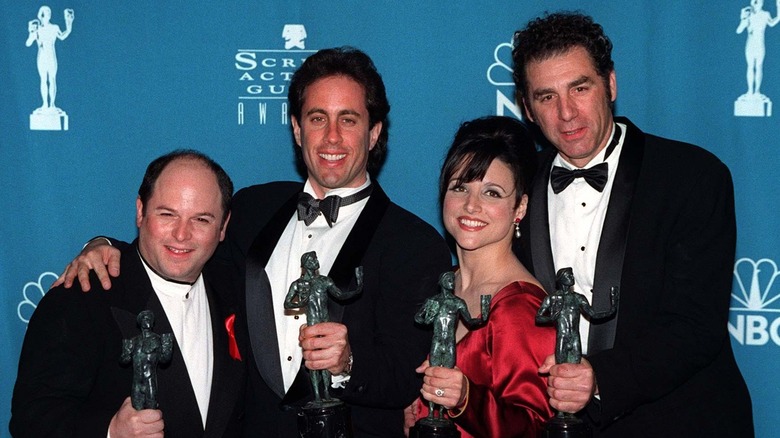 Featureflash Photo Agency/Shutterstock
If you make it an annual tradition to watch "The Strike," better known as the Festivus episode of "Seinfeld," you already know that Bryan Cranston makes another great Tim Whatley appearance. In fact, the episode ended up being the final appearance for Cranston's Dr. Whatley in the series. However, what you may not know is that it took Jerry Seinfeld several attempts to get through a scene with Cranston. We now know this thanks to a blooper video on YouTube.
The scene is simple. Whatley sees Jerry's "two-face" girlfriend Gwen (Karen Fineman) in less than ideal lighting and reacts accordingly. The amazing thing about seeing the bloopers from this scene is that Cranston never seems to do the same thing twice, and each time he manages to bust up Seinfeld.
Judging by Seinfeld's reaction to Cranston's underplayed but hilarious antics in the scene, one might wonder if we might have gotten to see Whatley in action more often if this scene hadn't taken place in the show's final season. It's a fascinating scenario to think about, especially for fans of Cranston's later acting work. Regardless, these bloopers show that no matter how much critical acclaim Cranston achieves for dramatic work in shows like "Breaking Bad" or "Your Honor," he'll always have a special gift for comedy as well.