Breaking Bad Almost Lost Bryan Cranston To Malcolm In The Middle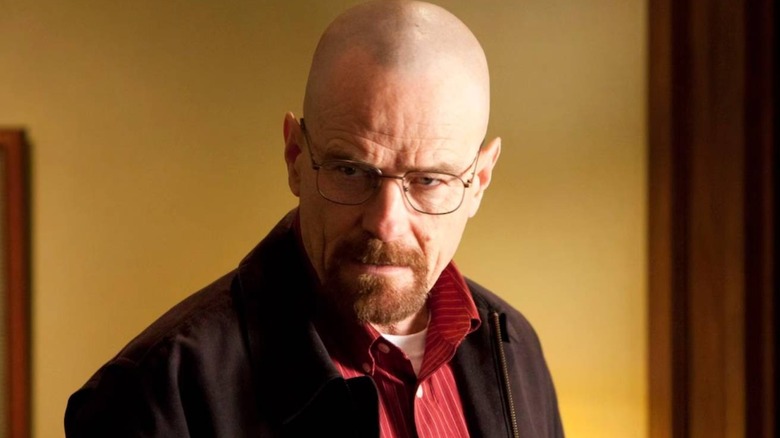 AMC
Chances are good that when people first tuned in to watch "Breaking Bad," a not-insignificant number of viewers were like, "Wait a second, is that the dad from 'Malcolm in the Middle?'" Bryan Cranston is a versatile performer, but up until that point in his career, he was mostly known for his work in comedies. Playing Hal in "Malcolm in the Middle" was certainly his biggest role prior to "Breaking Bad," but he also had credits in "Seinfeld" and "The King of Queens."
Cranston would soon prove he was a natural match for dramas, as well, when he killed it in the role of Walter White. Matthew Broderick and John Cusack were also considered for the part, but in hindsight, most will agree the role was made for Cranston. That's what makes it all the more interesting that there was a decently-sized chance that Cranston would've had to pass on the part of Walter White if "Malcolm in the Middle" got picked up for another season. 
The timing worked out perfectly for Bryan Cranston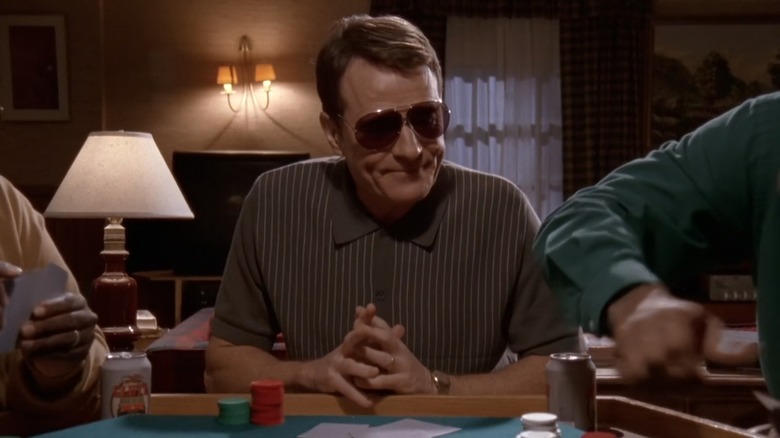 Fox
"Malcolm in the Middle" ended its run in 2006. Meanwhile, "Breaking Bad" aired its first episode in 2008 after filming for the pilot commenced on March 6, 2007. Everything was ideally situated for Bryan Cranston to walk away from "Malcolm" while setting the stage for his most iconic performance to date in "Breaking Bad." But if things worked out just a little bit differently, there's a chance someone else would've had the opportunity to make Walter their own. 
In an interview with GQ, Cranston broke down his career and offered this intriguing tidbit, "Had 'Malcolm in the Middle' been picked up for an eighth season, someone else would've played Walter White because I would not have been available. But that summer is when I first read his script, Vince's script for 'Breaking Bad.'" And as it turns out, Season 8 of "Malcolm in the Middle" could've realistically been in the cards. 
In January 2021, Cranston appeared on the "Smartless" podcast and mentioned how Fox floated the idea of keeping "Malcolm" around. Cranston mentioned, "[In 2006] Fox said, 'Keep the sets up. We might do an eighth season of 'Malcolm In The Middle.'" Ultimately, they decided against it, and the show was able to end on its own terms. But if that had come to fruition, there's no way Cranston could've split his responsibilities, and there's a good chance television history wouldn't have been made with "Breaking Bad."