Who Did Steve Howey Play In Sons Of Anarchy?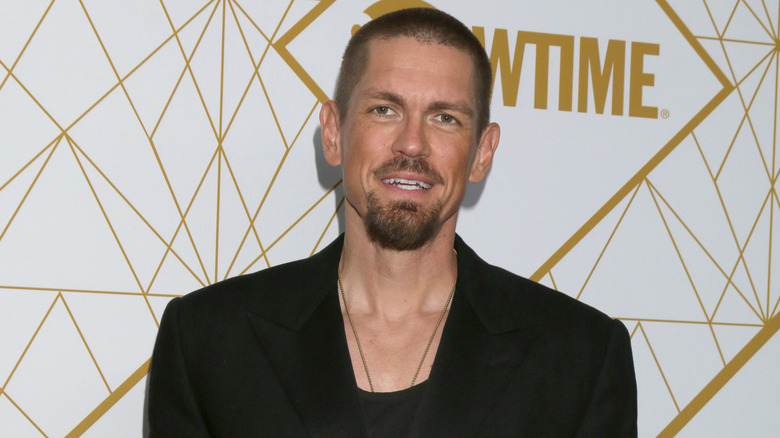 Kathy Hutchins/Shutterstock
During its seven-season run on FX, Kurt Sutter's Shakespearean biker drama "Sons of Anarchy" was one of the best-loved series on the air. Over that span, the series was renowned largely for its wildly original storytelling, and for fronting one of the strongest ensemble casts in television. While the likes of Charlie Hunnam, Katey Sagal, Ron Perlman, and Maggie Siff earned the lion's share of praise for their towering work on the show, Sutter and the "SOA" team surrounded them with a supporting cast as unique as any in television.
As it was, the series' uncanny feats of casting applied to everyone on the show, some of whom made only a couple of appearances on the show. Of that motley crew of players, few fit the bill of burly biker type quite like Steve Howey. It's almost easy to forget, but the actor indeed took a little time away from his steady gig slumming through Chicago on "Shameless" to team with the SAMCRO brothers for some shady shenanigans during the show's sixth season. Here's who Howey played on "Sons of Anarchy."
Howey played Las Vegas SAMCRO brother Hopper on Sons of Anarchy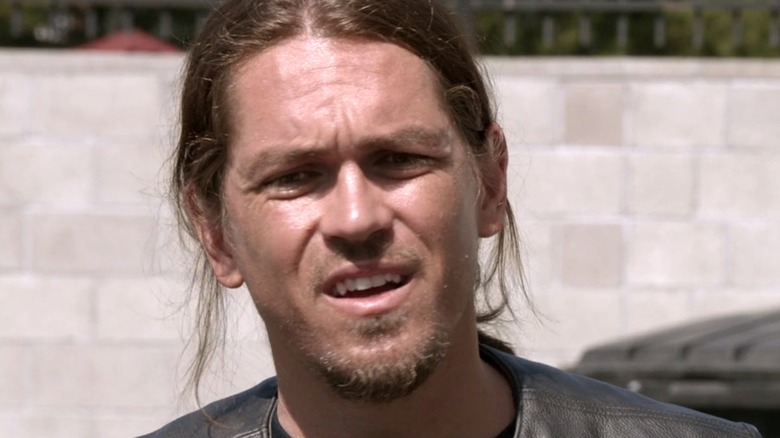 FX
Since breaking out on the hit sitcom "Reba" in the early 2000s, Steve Howey has earned raves aplenty for the disarming mix of raw physicality and boyish charm he brings to his work. Though he didn't get to showcase the full spectrum of his abilities in his brief run as Hopper on "Sons of Anarchy," Howey still brought some heat to his Season 6 arc.
If you're having trouble placing Howey's character, Hopper is a SAMCRO brother from the North Las Vegas chapter who's recruited by Robert "Bobby Elvis" Munson (Mark Boone Junior) to transfer and work alongside the Redwood crew in some of their various criminal endeavors. Hopper is only around for a handful of scenes during his three-episode arc on "SOA," ultimately parting ways with the Redwood faction after one of their jobs goes wrong.
It felt like Howey made his "Sons of Anarchy" exit just when his character was starting to get interesting. One has to wonder if the actor's "Shameless" workload limited how much time he had to devote to his "SOA" gig. Howey's also had to compete for screen time with some formidable supporting players like Donal Logue, Kim Dickens, and Walton Goggins. Whatever the case, it was no doubt a lot of fun for his fans to see him breaking bad even for a brief time on the beloved biker drama.