Whatever Happened To Amanda From Shameless?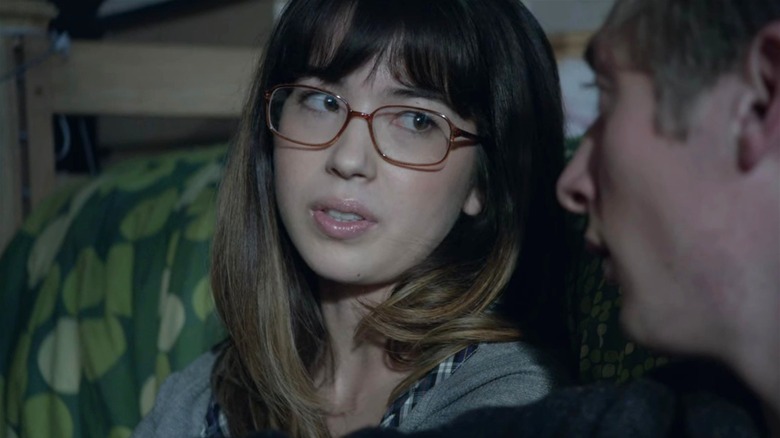 Showtime
One of the biggest mistakes Phillip "Lip" Gallagher (Jeremy Allen White) makes on Showtime's "Shameless" is dating Amanda. The two meet when Lip is taking classes at the University of Chicago. He first assumes Amanda is dating Ron (Adam Cagley), his roommate, but it turns out they're only friends with benefits.
Amanda starts pursuing Lip and they eventually start dating. However, Amanda already exhibits some possessive and controlling behavior early on, including buying Lip a phone and creating his schedule. The two also agree not to be exclusive, yet Amanda becomes jealous when Lip starts sleeping with his professor, Helene Runyon (Sasha Alexander).
After a blow-up fight where Amanda ends their relationship, she leaks a nude picture of Helene online. Amanda gets her revenge, but she receives several death threats too, resulting in her leaving the campus.
Nichole Sakura appeared in 17 episodes of "Shameless" overall. Here's what she's been doing since her arc wrapped on the hit series.
Nichole Sakura was a regular on Superstore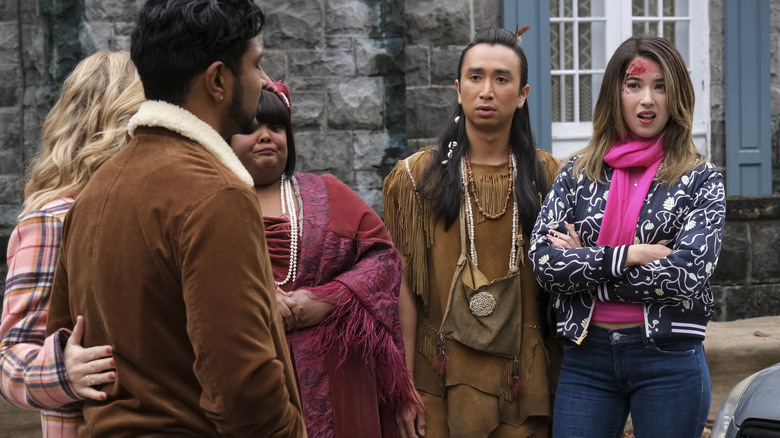 Bertrand Calmeau/CBS
After guest starring on "Shameless" from Seasons 4 through 6, Nichole Sakura joined the NBC workplace sitcom "Superstore." Originally an expecting teen mom while working at Cloud 9, the bubbly, airheaded Cheyenne appeared on almost every episode of the series over 6 seasons. Sakura later said in an interview with Black Girl Nerds "She's a hopeless romantic. I relate to her on so many levels. I love Cheyenne."
"Superstore" ended its run in 2021, and the actress has continued to work mainly in television roles. Sakura joined the cast of Hulu's "Maggie" as Louise in 2022, but the series was canceled after only one season.
Most recently, she had an extended arc on the CBS sitcom "Ghosts" playing Jessica, a ghost who died in a car accident and is now stuck in Freddie's (Mike Lane) vehicle. She only came on for a few episodes but hopes Jessica will return to the country house, telling Give Me My Remote "And hopefully they will have me back. That would be a blast."