Why Did Director Chris Columbus Leave The Harry Potter Franchise?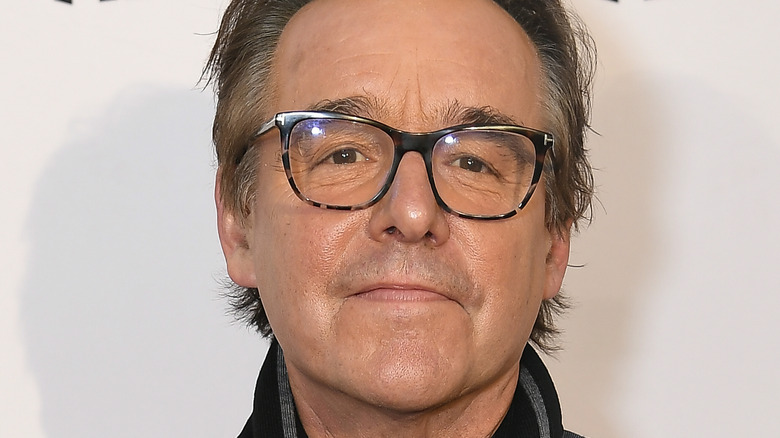 Steve Jennings/Getty Images
The "Harry Potter" franchise is easily one of the most beloved series of all time. To bring these cherished stories to life, a total of four directors took on the job of helming various films in the franchise, beginning with Chris Columbus — who directed the first two films, 2001's "Harry Potter and the Sorcerer's Stone" and 2002's "Harry Potter and the Chamber of Secrets." With Columbus stepping away from the series, Alfonso Cuarón took on the job of helming the third film while Mike Newell directed the fourth. Finally, David Yates took on the directing job for the final four films of the series (per Insider). 
As the first director to bring the story's vision to life, Columbus, who has been working as a director since 1987, played an undeniably vital role in the film series (via IMDb). In fact, the first two "Harry Potter" remain two of the director's best-known works — alongside the likes of 1990's "Home Alone" and 1993's "Mrs. Doubtfire." So why did Columbus choose to leave such a lucrative and popular franchise?
Chris Columbus was emotionally and physically exhausted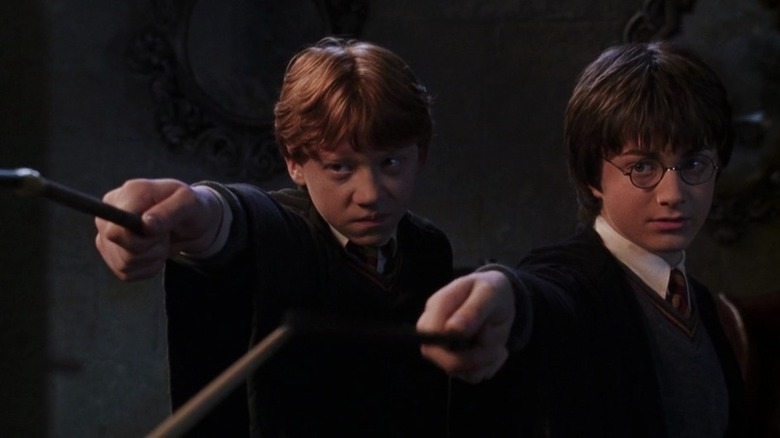 Warner Bros.
In a 2021 interview with The Hollywood Reporter to celebrate the 20th anniversary of "Harry Potter and the Sorcerer's Stone," Columbus opened up about his experience making the films — including his reasoning for stepping away after the second film.
Columbus explained that, at the start of the journey, he had every intention to direct all seven films (it had not yet been decided that "Harry Potter and the Deathly Hallows" would be split into two films). The director said, "I was naive. I thought, 'Oh, I have energy to do all seven of these movies.' But that wasn't the case."
The most grueling part, Columbus explained, was the shooting schedule: each film took 160 days to shoot, which is already on the longer side for a film, and the two movies were shot back to back. Thus, after they finished up "Chamber of Secrets," Columbus described himself as being exhausted both emotionally and physically. Columbus added, "I wasn't seeing my kids, who were young at the time, growing up. I was missing dinners with them. I thought, 'I can't do another six, seven, eight years of this. My kids will grow up and I'll never get to know them.'"
Luckily, Columbus got to stick around for the third film — although this time as a producer, which he explained allowed for much more flexibility at work and, thus, more time with his family.
Columbus wants to direct another Harry Potter film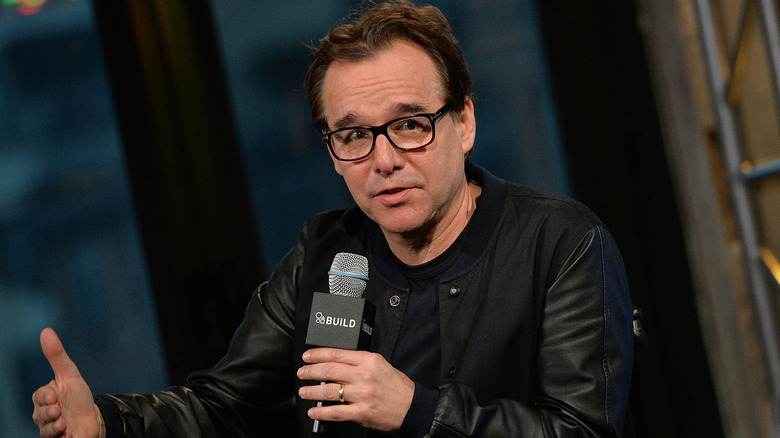 Slaven Vlasic/Getty Images
Additionally, in The Hollywood Reporter article, Columbus revealed his desire to direct another "Harry Potter" film — namely, he would like to adapt the stage play, "Harry Potter and the Cursed Child," into a film with the franchise's original cast. Columbus told THR, "A version of Cursed Child with Dan, Rupert, and Emma at the right age, it's cinematic bliss." He used "Star Wars" as an example of how impactful reuniting the "Harry Potter" cast for a "Cursed Child" film could be, citing how moving it was for fans to see Harrison Ford return for 2015's "Star Wars: Episode VII – The Force Awakens." The director also brought up the idea in an interview with Variety, declaring, "It's a small fantasy of mine."
Unfortunately, the prospect doesn't seem likely anytime soon, as Daniel Radcliffe, when asked about his willingness to come back, insisted he needs more time away from the character before he considers returning. Speaking to The New York Times, Radcliffe said, "I'm getting to a point where I feel like I made it out of "Potter" OK and I'm really happy with where I am now, and to go back would be such a massive change to my life. I'm never going to say never . . . It's not something I'm really interested in doing right now."
Radcliffe did say he would never say never, so maybe Columbus will get to fulfill his dream of making a "Cursed Child" film.