Who Played Chuck Kennedy On Blue Bloods?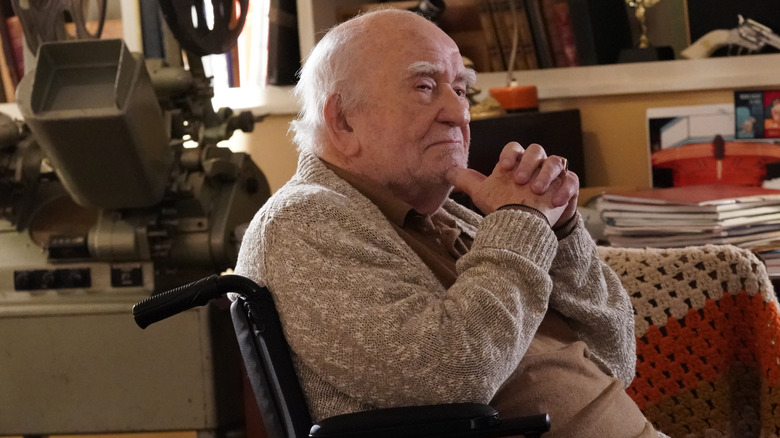 John Paul Filo/CBS
On Season 10, Episode 15 of "Blue Bloods," titled "Vested Interests," Commissioner Frank Reagan (Tom Selleck) encounters an old childhood mentor, Chuck Kennedy, aka "Mr. K." Once the local movie theater owner, Chuck gave a wayward, teenage Frank advice and helped the young man stay out of trouble. However, Frank meets him again many years later, when they're both older and Chuck is in a much less healthy place in his life.
After Chuck's house is burgled, resulting in the senior citizen being attacked, he refuses to leave his home. Frank intervenes, encouraging him to get out of the house and deal with what happened. But Chuck refuses, pushing his old friend away repeatedly. Eventually though, Frank and the other Reagan family members find a solution that will help Chuck, repaying him for helping Frank many years ago.
Here's more about the veteran character actor who played Chuck Kennedy on "Blue Bloods."
Ed Asner is a legendary character actor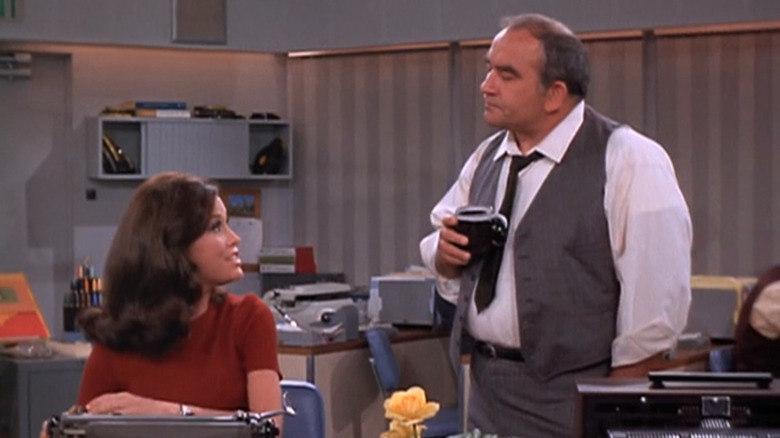 CBS
Ed Asner is still best known to many television fans as Lou Grant, the grumpy but loveable TV news director on "The Mary Tyler Moore Show." He'd play the iconic character for 7 seasons before getting his own spin-off series, "Lou Grant," which aired for five more years. But Asner had an incredibly active film and television career, earning a whopping 418 screen credits in his lifetime, and a total of 7 Emmy awards.
His feature films over the years included "JFK," "El Dorado," and the role of Santa Claus in "Elf." He often guest starred as well on shows as varied as "Grace and Frankie," "The Good Wife," "Cobra Kai," and "Modern Family."
Asner was also a prolific voice actor, with his energetic, cranky performance as Carl Fredericksen in "Up" endearing him to a whole generation of children who'd never heard of Lou Grant. He continued to perform, whether on stage or on screen, until his death in 2021 at the age of 91. As he said in one of his last interviews with TV Insider "I take energy from working."