Ghostbusters: Afterlife Had A Wildly Different Working Title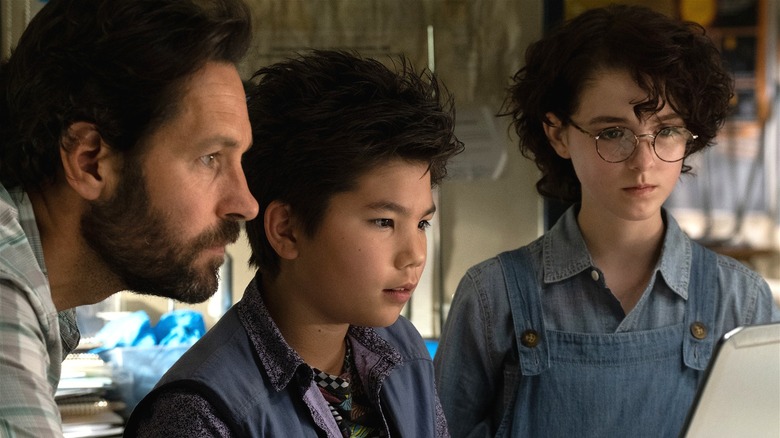 Sony Pictures
"Ghostbusters: Afterlife" took on the monumental challenge of creating another successful "Ghostbusters" film. Not only had the creators seen one attempt, "Ghostbusters: Answer the Call," fail to rejuvenate the franchise, but they also needed to appease long-term fans of the '80s classic while bringing in new ones. "Afterlife" needed to connect to the original respectfully without completely relying on it.
During an interview with FOX4 News Kansas City in November 2021, the director Jason Reitman talked about his history with "Ghostbusters" and how challenging it was to write his own "Ghostbusters" film. "When the first film came out in 1984, it was a cultural icon. People forget it was #1 for seven weeks in a row. The only film that could knock it off the #1 spot was 'Purple Rain' after seven weeks and it still stayed in the top three all through, like, Christmas," Reitman elaborated on how groundbreaking the original film was.
"Obviously, this was something that's been intimidating me my whole life," Reitman admitted. "My whole life, people have asked, you know, 'Are you going to make a Ghostbusters movie?' and I think I made the mistake of originally thinking 'Oh, they want to see my Ghostbusters movie.' That's not true, they wanted to see a 'Ghostbusters' movie."
Keeping all these factors in mind, Reitman and co-writer Gil Kenan went through a long creative process of figuring out how to create "Afterlife" and present it in a way that everyone would love.
Afterlife flew under the radar for most of pre-production thanks to its original title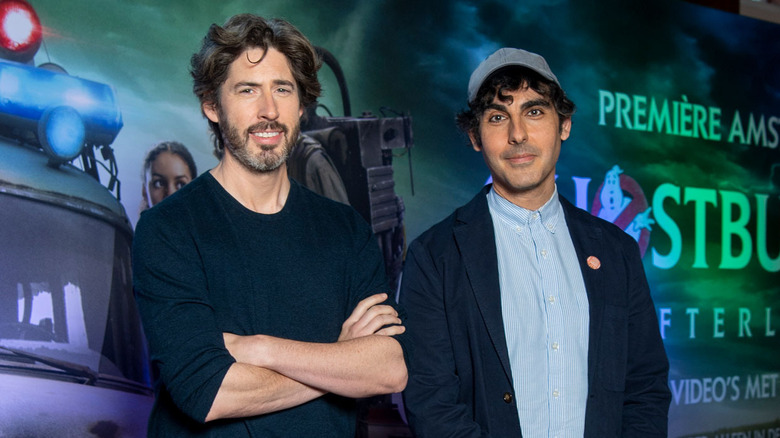 Bart van der Putten/Sony Pictures
In December 2021, Collider sat down with "Ghostbusters: Afterlife" co-writer Gil Kenan to talk about the challenges he and director Jason Reitman faced when trying to bring this new addition to life.
Kenan was asked what they would have liked to name the movie had they not gone with "Afterlife". He said, "I loved our working title, which was sort of one we came up with, just for it to be under the radar. Because we wrote this totally in secret for a year." Not only did their original title take a different approach, but it also helped them keep the public eye off their project while getting it off the ground. This gave them a lot of breathing room to get things right without the public breathing down their necks.
"Even in pre-production, there were remarkably few stories about this coming together, because we were able to call it 'Rust City' for almost two years, well into the editing of the film actually," Kenan explained, confirming that "Rust City" was the original name of the film.
"Rust City" doesn't fit Hollywood's insistence in putting the name of the franchise in the title, but his explanation for why they used it as a working title makes so much sense. "So I loved 'Rust City,'" Kenan continued. "It's not the most commercial title, but it was a way to declare boldly, this is not your grandfather's New York City, glitz and glamor 'Ghostbusters' film. This is one that takes the idea, deconstructs it a bit, and puts it back together."