The Witcher Fans Name Dijkstra As Their Favorite Character From Season 2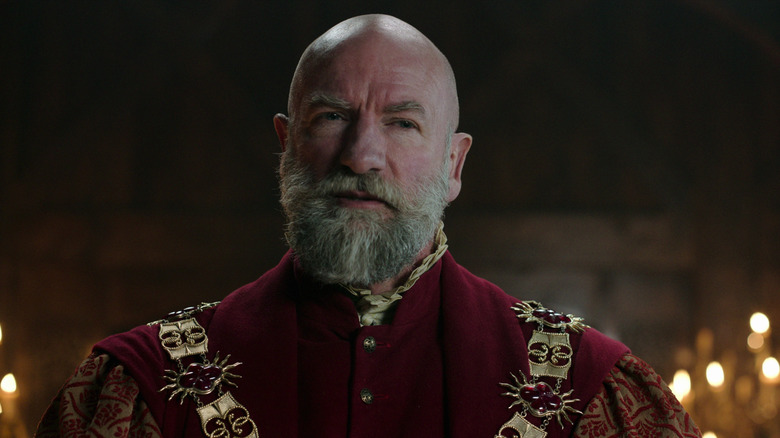 Netflix
Netflix hit an absolute gold mine with "The Witcher," bringing an action-packed fantasy series to the streaming giant. The show's first season takes an interesting path, telling its stories through a nonlinear, sometimes confusing timeline that allows many characters to get the screen time they deserve. Season 1 introduced audiences to Geralt of Rivia (Henry Cavill), showing his journey from a nomadic monster hunter to a father figure for Ciri (Freya Allan). Along the way, he meets Jaskier (Joey Batey), Yennefer (Anya Chalotra), and many others as Netflix builds the vast universe of "The Witcher" on the platform.
Given that "The Witcher" is adapting Andrzej Sapkowski's legendary novels, there are plenty of characters for Netflix to bring to live-action. Season 2 continued the trend, with Geralt introducing Ciri to his Witcher "family" when the two arrive in Kaer Morhen, including Vesemir (Kim Bodnia), Lambert (Paul Bullion), and Coen (Yasen Atour). Season 2 also introduces audiences to the political world of the nobility that fans of the video games are more than familiar with, as Dijkstra (Graham McTavish) makes his series debut.
With the number of new characters introduced in Season 2, Netflix keeps "The Witcher" feeling fresh, with many fan-favorite characters coming to live-action. Even with all the characters introduced in Season 2, "The Witcher" fans made it clear that there's only one spot in their hearts, and Dijkstra's got it all to himself.
According to fans, Dijkstra is the man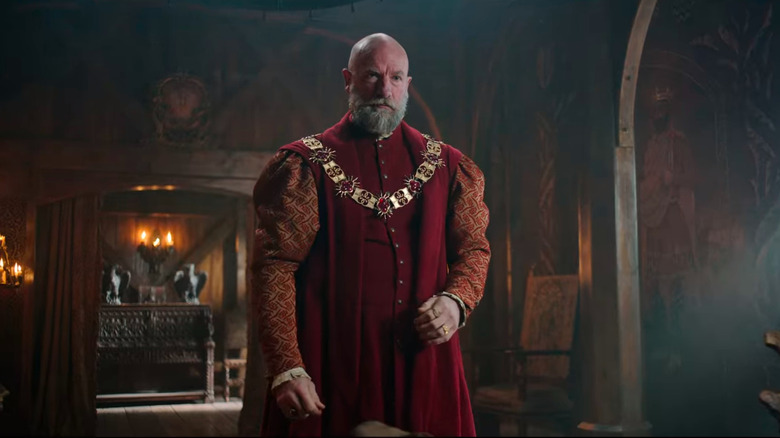 Netflix
Fans of "The Witcher" took to Reddit to decide who their favorite new character was from Season 2, and the results weren't very close. Dijkstra took home the first-place title, receiving 105 votes, while Vesemir and Rience rounded out second and third place. u/qrgana summed up the fan sentiment, saying, "Reince is great, but Dijkstra had a fantastic entry scene and is fabulously creepy while seemingly ordinary, just perfect." The user makes a great point, as Dijkstra's introduction scene is pretty legendary, as the spymaster immediately kills two advisers attempting to murder Redanian King Vizimir.
In another Reddit post, users gathered to praise Graham McTavish's performance as Dijkstra, with u/Flame0fthewest saying his casting was perfect. Many users, like u/mykeymoonshine and u/Tima1D, loved Dijkstra in Season 2, wishing that McTavish got more screen time, with the former saying, "He does give us one of the best performances. I wish they had done more with his character."
In an interview with the New York Post, McTavish commented on playing Dijkstra for "The Witcher," saying, "I'm having a wonderful time. It is really a lovely cast. There's a lot of laughter on that set, and Henry Cavill is a lovely guy to work with. It's great; Sigismund Dijkstra is a cunning, manipulative individual. He has an agenda, he will not be deflected from it [and] we can expect a little more of that from him." While Cavill is no longer a part of "The Witcher," McTavish is here to stay, meaning fans can look forward to more Dijkstra in the future.