Outer Banks Star Chase Stokes Blew His Chance To Land A Major Stranger Things Role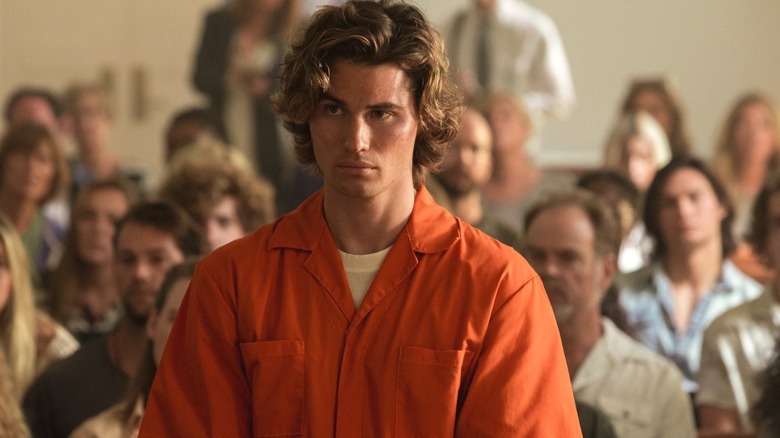 Jackson Lee Davis/Netflix
Unlike many other shows within the genre, Netflix's "Outer Banks" is truly a different teen drama experience. Set in a coastal North Carolina town full of social division, "Outer Banks" primarily focuses on a group of teenagers hunting for lost treasure. There's still plenty of expected drama among the town's teens as love is explored, and friendships are tested, but there's also an added flair of mystery and adventure that makes the "Outer Banks" feel like such a fresh and entertaining show. Central to the show's premise is the main character, John B., who is played by Chase Stokes.
John B. is a member of the Pogues, aka the working-class teens of his hometown, whose missing father somehow has a lost treasure connected to him. With "Outer Banks" receiving a lot of views on Netflix, Stokes' John B. character has arguably served as a breakthrough role for the actor. Yet before Stokes was hunting for treasure along with the rest of the Pogues, the actor was aiming for something more supernatural. While speaking with Access Hollywood, Stokes talked about his efforts to star on Netflix's "Stranger Things" and what went wrong to prevent him from landing on the hit thriller.
Chase Stokes auditioned for the role of Steve Harrington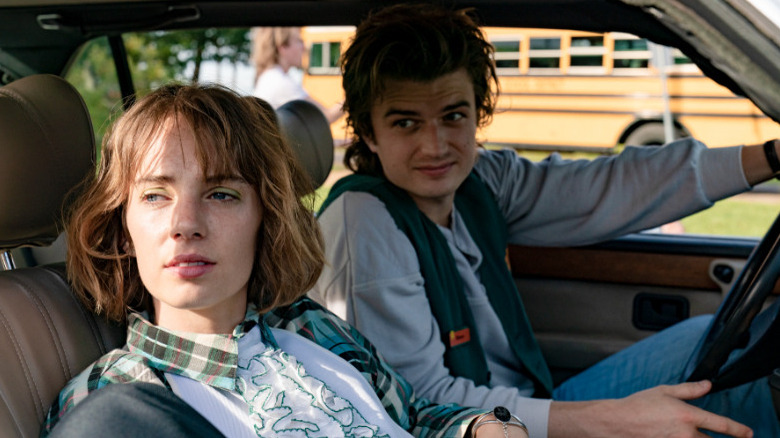 Steve Diet/Netflix
Before starring on "Outer Banks," Chase Stokes got his Netflix start on the first season of "Stranger Things." In the episode "Chapter Six: The Monster," he briefly appears as Reed, a troublesome classmate at Hawkins High School. Yet, while talking to Access Hollywood during the Pougelandia event, Stokes revealed that he actually auditioned for the part of Steve Harrington. Fans of "Stranger Things" should be familiar with just how big of a role that would have been for Stokes, as the character famously played by Joe Keery plays in some of the series' most key moments, and now impossible to imagine not a part of the cast.
Stokes admitted in the interview that he missed out on the part of Steve because he messed up his audition. "I forgot all the lines and absolutely effed up the audition," Stokes told Access Hollywood. "I drove eight hours from Atlanta back to Orlando, regretting every moment of my life on that." That must have been a crushing blow for Stokes at the time, but everything did work out for him in the end. Further in the interview, Stokes had nothing but praise for Keery. And he also added that thanks to his blink-and-you-might-miss-it appearance on "Stranger Things," he ultimately got to star on "Outer Banks." Stokes said in the interview that some of the same producers worked on both shows. 
Stokes will get plenty of screen time soon, as Season 3 of "Outer Banks" airs on Netflix on February 23, 2023. In addition, Season 4 of the teen series has already been renewed.