Netflix Is Releasing A Glass Onion Director's Commentary Track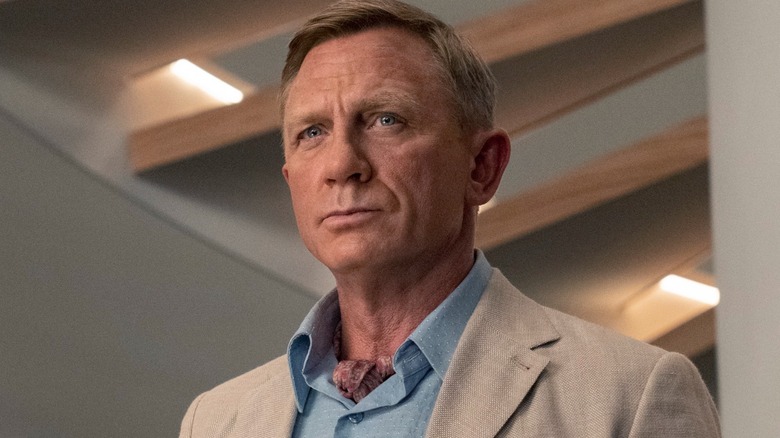 Netflix
Director Rian Johnson struck gold in 2019 with the release of "Knives Out": a thrilling whodunnit with a star-studded cast that swiftly became one of the standout movies of the year. Even though murder mysteries had largely fallen out of fashion in Hollywood, the film proved a critical and financial hit and then some. Therefore, plans were put in place for a sequel, which ultimately became known as "Glass Onion: A Knives Out Mystery." Once again, Johnson put together a strong feature of this style, as evidenced by the overwhelmingly strong response to it.
As a Netflix production, "Glass Onion" didn't spend much time in theaters. In fact, in the wake of its worldwide premiere, it only spent around a week at the movies before becoming a streaming exclusive. Given how much people adore the budding "Knives Out" franchise and this sequel on its own, it seems a foolish move in hindsight to have not allowed the movie a proper chance to thrive on the silver screen. Nevertheless, Netflix is aware of the interest from fans in these films, hence why a third "Knives Out" installment is on the way. Although, that's not all.
With the wait for a third "Knives Out" mystery officially underway, Netflix is offering fans a little something to make the wait a bit more bearable: a "Glass Onion" director's commentary.
You'll get to watch Glass Onion with Rian Johnson's insights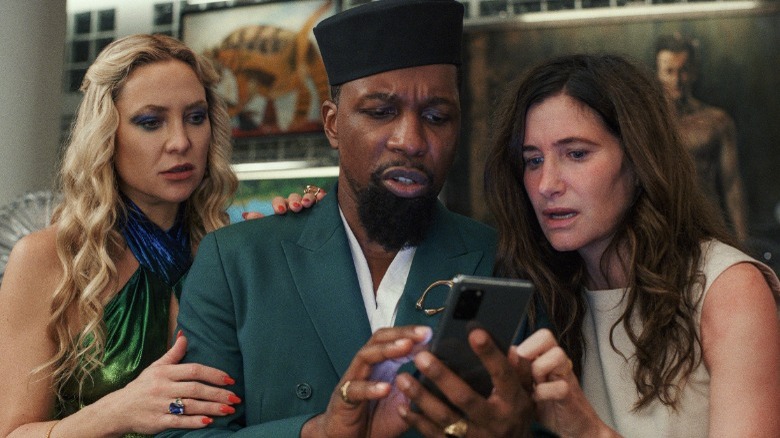 Netflix
As revealed on February 22, 2023, a director's commentary track for "Glass Onion: A Knives Out Mystery" is on its way to Netflix. The news broke via Twitter, where the official account for the movie revealed that the commentary will become available the following day at 10 a.m PT. What this means is that as of the morning of February 23, you'll be able to watch "Glass Onion" with director Rian Johnson tossing out his insights as the story unfolds. He previously put something like this together for the first "Knives Out" mystery (via Collider).
In the modern era, director's commentaries are far from common. They were much more abundant during the height of DVD releases, where they made it onto discs as bonus features. Netflix has dabbled before, among one of its more recent efforts coming in 2014 for the release of "House of Cards" Season 1. The streaming giant later revisited the idea with the short-lived podcast "Watching With..." – an idea that essentially required you to queue up the movie separately. "I Am Mother" director Grant Sputore has since attempted to revise this concept with "The Commentary Cast."
Given how chock-full of small details and fascinating creative choices Rian Johnson's mysteries tend to be, surely his "Glass Onion" commentary track will be a pretty educational listen.