Evan Peters Almost Played Ethan On The White Lotus Season 2 (But We're Glad Will Sharpe Got The Role)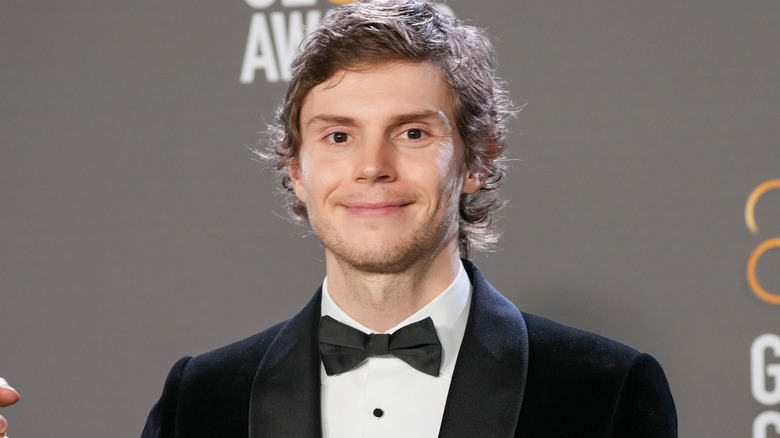 Kevin Mazur/Getty Images
"The White Lotus" has become must-watch television and an integral component of HBO's programming. The anthology series follows the guests and employees of the White Lotus resort chain and how their various dysfunctions result in chaos for all involved. With its dark brand of comedy and instantly memeable moments, it's easy to see why the show has become such a hit. It also doesn't hurt that each season of the show so far has had absolutely stacked casts. 
Season 2 offered ample heavy hitters in the world of comedy, including Jennifer Coolidge, Aubrey Plaza, and F. Murray Abraham. But it also introduced some rising stars whom general audiences will want to keep an eye on. This includes relative newcomer Will Sharpe, who was probably best known for the BBC series "Giri/Haji" before this, playing Ethan Spiller, husband to Harper Spiller (Plaza). He gets numerous chances to shine throughout the season, and he should thank his lucky stars the role didn't go to the original choice — Evan Peters.
Will Sharpe impressed executive producer David Bernad with his work on Giri/Haji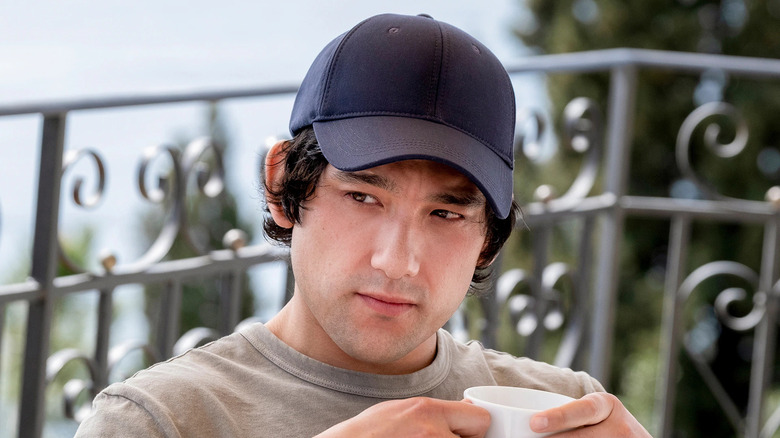 HBO
Evan Peters is a hot commodity. He's starred in mainstream affair, like several of the "X-Men" movies as Quicksilver, and recently won a Golden Globe for his work on "Dahmer — Monster: The Jeffrey Dahmer Story." As such, it would make sense that the team behind "The White Lotus" would want to bring him aboard the Sicilian adventure for Season 2. Executive producer David Bernad spoke with Deadline about the potential casting and why it just didn't work out. Bernad stated, "That part was the last part we cast in the season, and originally it was supposed to be Evan Peters, but for whatever reason – scheduling or timing – it didn't work out."
They naturally needed someone who wouldn't have a problem going toe-to-toe with the incomparable Aubrey Plaza in various scenes together. It was at this point Bernad found precisely who he was looking for: "We were in Rome auditioning Italian actors, and I was jetlagged Googling at 4am and I came across Will Sharpe in Giri/Haji, which is a brilliant show in the UK. I'd never seen him before and he was just incredibly talented. I looked at his other work and realized he was kind of a chameleon."
Will Sharpe was definitely phenomenal in the role, and it was great to see such a high-profile part go to someone who could really benefit from it. Peters will be just fine without the "White Lotus" boost, but hopefully, we'll get to see Sharpe plenty more in the years to come. And who knows what kind of great actors will enter the forefront when "The White Lotus" returns for Season 3.