Whatever Happened To Jackson From Gilmore Girls?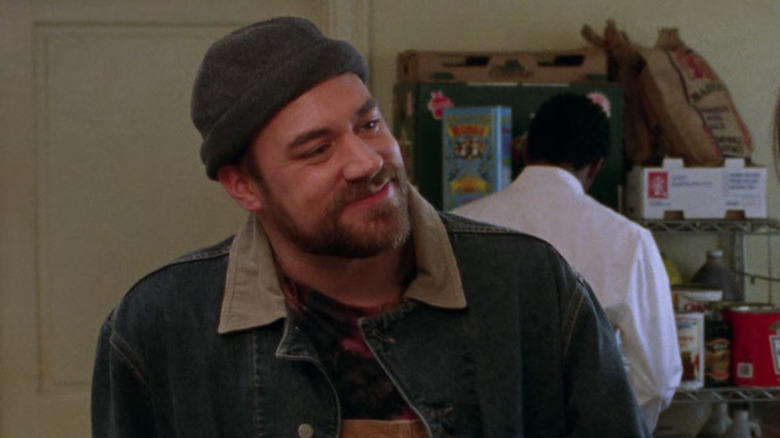 Netflix
Over the course of its seven-season run from 2000 to 2007, "Gilmore Girls" invested plenty of time in Rory and Lorelei's respective romantic relationships, sparking endless fan debates over the merits of Jess vs. Dean, or Christopher vs. Luke. Next to those comparatively dramatic dalliances, the courtship between Sookie and Jackson was a pleasant reprieve.
That's not to say that the couple didn't have their problems. The pair's early spats were mostly rooted in vegetables, as Sookie was the chef at the Independence Inn and Jackson was the produce supplier, and the two could frequently be seen sparring over peaches and mustard greens. But those meet-cute arguments gave way to real debates about marriage and children. Indeed, the season 5 episode about Jackson's would-be vasectomy is one of the most questionable "Gilmore Girls" plotlines.
As Sookie's beau, Jackson Douglas appeared in 57 episodes of "Gilmore Girls." Here's what the actor has been up to since.
Douglas directed and produced projects before returning to Stars Hollow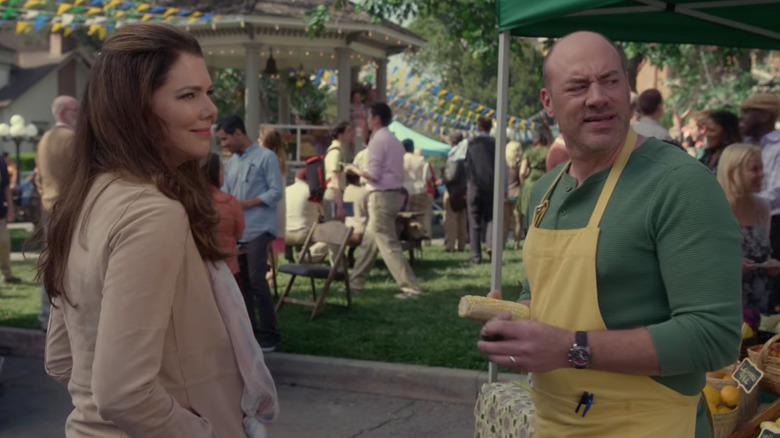 Netflix
In the years since "Gilmore Girls" ended in 2007, Jackson Douglas has kept a low profile, even moving his family overseas to Spain. Still, the former Stars Hollow denizen has racked up some credits in front of, and behind the camera. He maintained a relationship with "Gilmore Girls" creator Amy Sherman-Palladino, directing two episodes of her series "Bunheads." 
Douglas also had a number of creative collaborations with his then-wife, Alex Borstein (who, it should be mentioned, was originally cast as Sookie and played her in the "Gilmore Girls" pilot). Douglas directed Borstein in the 2010 film "For Christ's Sake" and voiced a number of characters in "Family Guy," in which she plays Lois. Douglas' other credits include a small role in the 2012 movie "The Guilt Trip" and producing the reality series "Deal with It."
In 2016, Douglas was one of many former cast members to return to Stars Hollow for "Gilmore Girls: A Year in the Life." In the episode "Spring," we see Jackson manning the vegetable stand at the Stars Hollow International Spring Foods Festival.