Is Natacha Karam Really Leaving 9-1-1: Lone Star?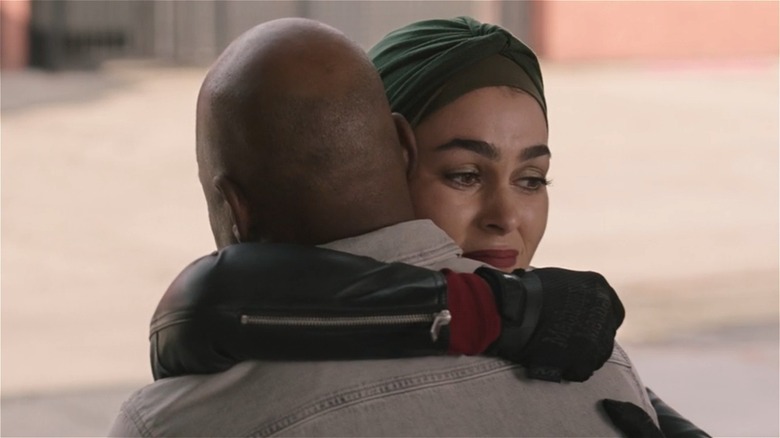 Fox
One might not expect it, but being a firefighter in Austin with the right technological savvy, can lead to Instagram fame — just ask Marjan Marwani (Natacha Karam) from the popular "9-1-1: Lone Star." As one of the most famous members of Company 126 in Austin, Marjan is a firefighter who has no qualms with rushing head-first into danger, and her magnetic personality tends to earn her plenty of friends, although her outspoken nature tends to get her into some trouble from time to time. This quality is probably most apparent in the most recent episode, which is certainly causing quite a few audience members to wonder if Marjan is gone for good.
This is because of the events that started with the season premiere, which kicks off with one rescue that has come back to haunt Marjan in Episode 5 of Season 4, titled "Human Resources." In the Season 4 premiere, Marjan is doing what she does best and saving lives, but while liberating a woman, Marjan calls in for backup and tells them that the woman is "crazy." Unfortunately, Marjan's statement causes this woman to seek financial restitution and a public apology from Marjan, though she instead resigns from her position at the firehouse. So, does this mean that the popular Marjan will no longer be on "9-1-1: Lone Star?"
Marjan is leaving the fire company, but her story will continue in 9-1-1: Lone Star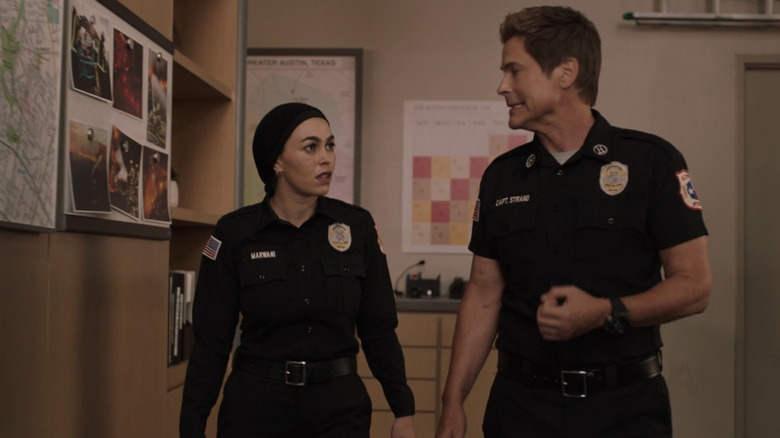 Fox
In an interview with Entertainment Weekly, Natacha Karam explained just how sad the cast was filming the fateful scene that involved her character's resignation. Karam said that the entire scene weighed heavy on the actors' collective hearts, and the entire cast wondered when they might work together again. She added that the entire scene was just incredibly heartbreaking, but she did leave the door open and said that audiences haven't seen the last of Marjan.
Speaking with Hello Magazine, Karam elaborated on what the future has in store for her character and "9-1-1: Lone Star" by saying, "But Marjan has resigned and she's not coming back immediately — I can tell you that for free! Yet the story isn't Marjan leaves and then comes back, it's actually Marjan leaves and then the audience goes with her through the season and follows her journey elsewhere. She's not going to be in Austin for quite some time." She explained that most viewers of procedural television are used to seeing plots resolved quickly, but this one won't be. Karam then said that audiences will see her character do some serious soul-searching in order to realize if she wants to remain a firefighter or not. This means Karam is not leaving "9-1-1: Lone Star," but her character will be going on a different kind of journey that will see her removed from her current co-workers and friends.