Why Seinfeld's Julia Louis-Dreyfus Didn't Want To Just Be 'The Girl' On The Show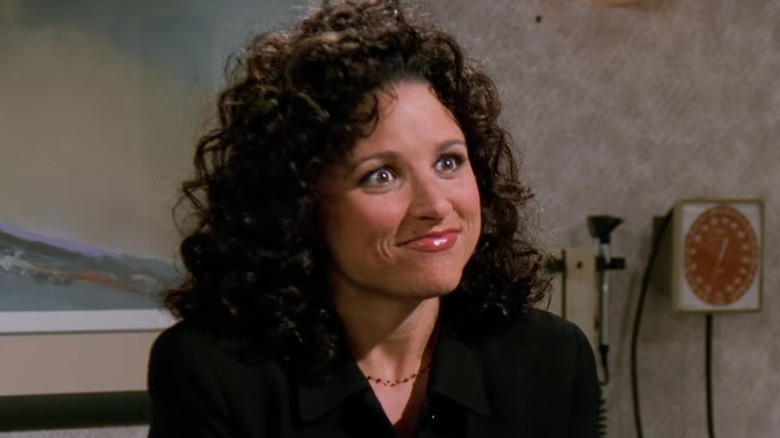 NBC
"Seinfeld" has been off the air for over 20 years, but the show's legacy remains strong. The series made stars Jerry Seinfeld, Jason Alexander, Michael Richards, and Julia Louis-Dreyfus household names, although the latter has arguably had the most prominent career post-"Seinfeld."
After her Emmy-winning performance as Elaine, Louis-Dreyfus continued to make waves in the TV industry. Her most notable role, Selina Meyer on "Veep," earned her even more awards, and in what today's audiences may see as a stamp of success, Louis-Dreyfus went on to join the Marvel Cinematic Universe as Valentina Allegra de Fontaine. However, acting alongside superheroes doesn't come close to the cultural impact "Seinfeld" had.
How "Seinfeld" utilized Elaine says a lot about the show's legacy. Since she was the only female of the main group, the writers would have had an easy time writing her off in a stereotypical fashion as the token "girl" of the main cast. But "Seinfeld" set itself apart in the way it handled the character of Elaine. In fact, that's precisely what Louis-Dreyfus wanted for the character, which continued to challenge her creatively throughout the show's nine-season run.
Julia Louis-Dreyfus wanted Elaine to be 'one of the guys'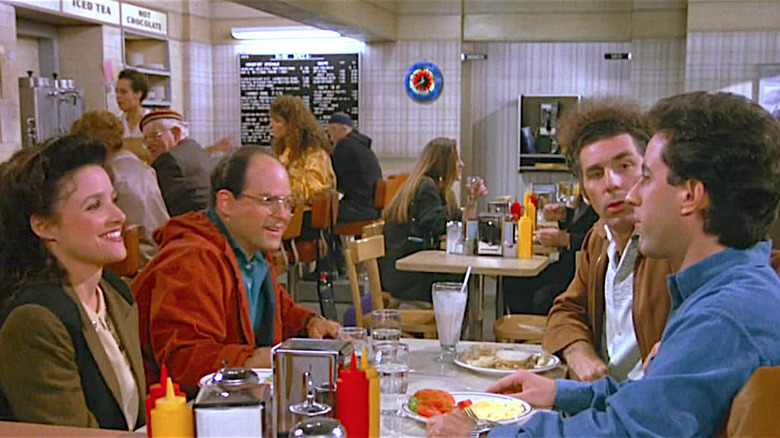 NBC
In an interview with Vanity Fair, Hollywood icon Julia Louis-Dreyfus broke down many of her iconic roles. When the conversation inevitably shifted to "Seinfeld," the actor gave a bit of insight into what she wanted from the character going into the sitcom. "I had lots of thoughts about Elaine. She was one of four characters, and it was very important to me that she was not just 'the girl,' and she wasn't written as the girl. So I sort of took that and ran with it. She was, I don't know, this is probably not quite right to say, but she was one of the guys, except she was a girl," Louis-Dreyfus declared.
During a 2012 interview with Katie Couric, Louis-Dreyfus spoke about her time on the legendary sitcom, saying it was a joyous gift to be a part of something so iconic. Louis-Dreyfus reflected on not being a part of the original "Seinfeld" pilot, but when tests audiences found it too male-centric, NBC began the search for the perfect female counterpart for the crew. "[Seinfeld] was really unusual," Dreyfus said of the show. "It was unlike anything on television at the time, and I was immediately intrigued by the writing of it."