Chicago Fire's Yuriy Sardarov Was Told Not To Meet His Idols (But Eamonn Walker Proved That Wrong)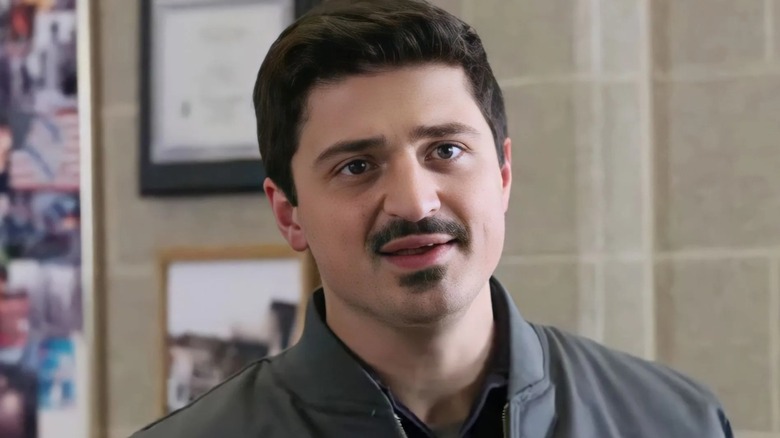 NBC
Derek Haas and Michael Brandt's "Chicago Fire" has been on television for over a decade now, and in that time, it has offered viewers quite a lot. Next to its jaw-dropping moments and emotional storylines, the series has provided audiences with a strong cast of characters. From Christopher Herrmann (David Eigenberg) to Kelly Severide (Taylor Kinney), the program is jam-packed with viewer favorites who've all contributed to its ongoing success. However, few can compare to the unforgettable Brian "Otis" Zvonecek, as portrayed by Yuriy Sardarov throughout much of the show's run.
Introduced in Season 1, Otis would become a standout among the many "Chicago Fire" regulars. He climbs through the ranks, finds love, and builds friendships with his fellow firefighters — specifically Joe Cruz (Joe Miñoso) — but his story would meet a premature end. During the Season 7 finale, titled "I'm Not Leaving You," he's seriously wounded during a fire at a mattress factory. Sadly, he's unable to recover from his injuries and is revealed to have died in Season 8's premiere, "Sacred Ground." His loss would devastate Cruz and the rest of Firehouse 51 and prove the hardest-hitting death for fans in "Chicago Fire" history.
Even though Otis' time on "Chicago Fire" is long over, Yuriy Sardarov carries with him fond memories of working on the drama. He specifically remembers being told not to meet his idols, only for Wallace Boden actor Eamonn Walker to prove that notion incorrect.
Working with Walker meant a lot to Sardarov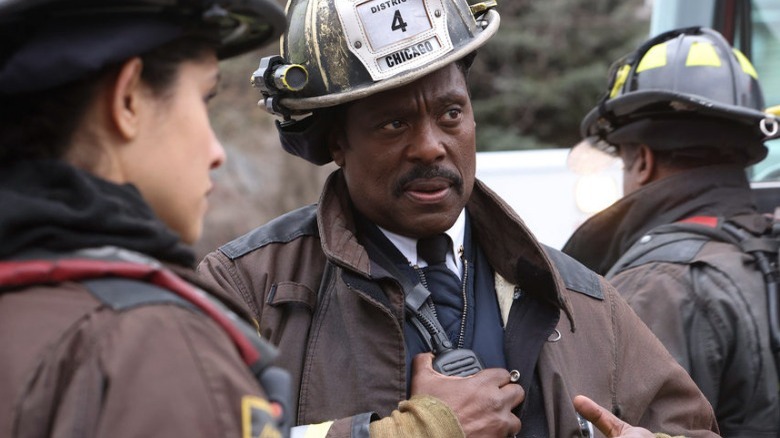 Adrian S. Burrows Sr./NBC
During a conversation with Tell-Tale TV, Yuriy Sardarov revealed what it was like working with one of his idols, Eamonn Walker, on "Chicago Fire." "I was such an enormous fan of Eamonn Walker coming in...a lot of times you hear, 'don't meet your idols because they'll let you down,' but Eamonn has always been such a constant professional and gentleman and father figure," he said. Sardarov adds that he learned a lot from Walker as well as David Eigenberg and Christian Stolte throughout his tenure as Otis, regarding all three of them as father figures.
In a profession full of inflated egos and petty feuds, it's good to hear that Sardarov had such a great rapport with his fellow "Chicago Fire" stars. As it turns out, Walker himself has attested to the close bond that the show's cast has come to share. "We care about each other, and we care about the job still because of the love of the people that are here and the family that we have. So, that's never going to go away. I know that now," he said while speaking with TVMeg.com about the tight-knit nature of the "Chicago Fire" cast.
Yuriy Sardarov's time on "Chicago Fire" is long over, but no matter what, he'll always be a big part of its small screen legacy. It's just too bad he didn't get to work with Eamonn Walker, someone he greatly admires and respects, just a bit longer.