Kevin Costner's Attorney Is Calling BS On Those Yellowstone Drama Rumors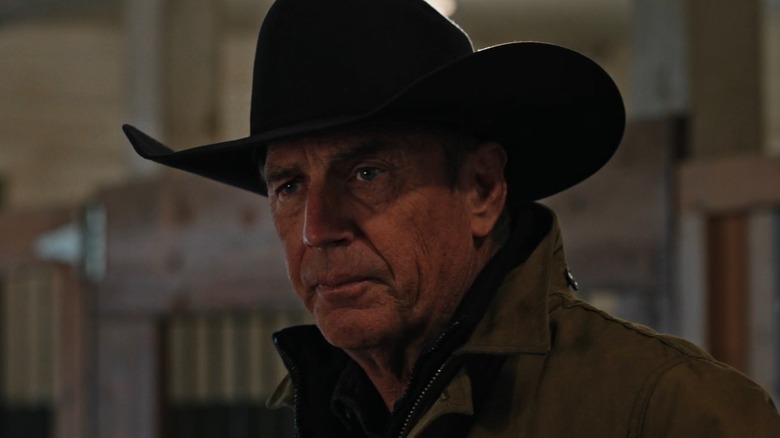 Paramount Network
The following article contains spoilers for the first half of "Yellowstone" Season 5.
What will a 6th season of "Yellowstone" look like, if it occurs at all? It's apparent that, per Deadline, the series' John Dutton (Kevin Costner)-centered years are set to come to an end. This would end the main thrust of the show but result in a new spin-off series. That's not good news if you're John, since the majority of the first half of Season 5 has centered itself around his adopted son, Jamie (Wes Bentley), being tempted into committing the ultimate filial sin by getting rid of his father permanently to clear the way for his run for governor of Montana. His adopted sister, Beth (Kelly Reilly), has her own grudge against Jamie, but her desire to murder him only seems to be mounting.
Deadline reported in February that the show was looking for a way to keep moving forward without everyone's favorite taciturn rancher, with Oscar winner Matthew McConaughey being considered for the show's new male lead to head up said spin-off. There's no word as to whether this would involve a time jump either backward or forward in the show's continuity; for all we know, McConaughey might be playing a grown-up kid of Kayce Dutton (Luke Grimes) and his wife, Monica (Kelsey Asbille). But something else from Deadline's report has Kevin Costner's attorney crying foul.
Costner's attorney calls Deadline's one-week shooting claim an absolute lie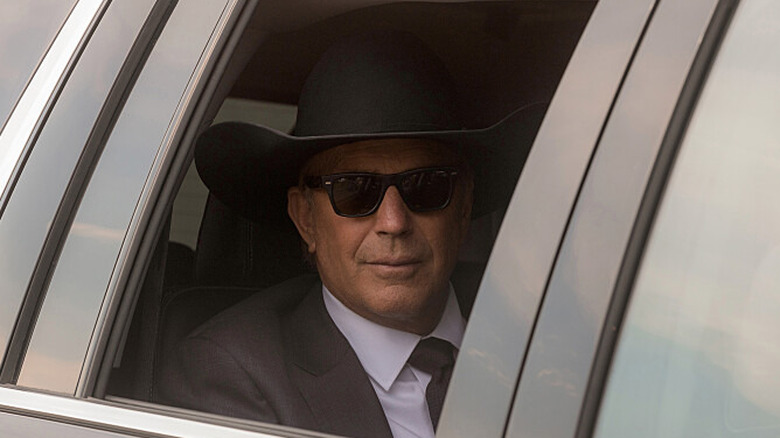 Paramount Network
In Deadline's article, they put down Kevin Costner's potential departure from "Yellowstone" to scheduling issues. They claimed that he only wanted to shoot for 50 days in the first half of Season 5 — and a week in the back half of the season.
Costner's attorney claims that this request is untrue. "The idea that Kevin was only willing to work one week on the second half of Season 5 of Yellowstone is an absolute lie," said Marty Singer to Puck News in a statement given for their February 2023 article, which takes a deep dive into why things between Paramount Network and the actor have allegedly become strained. "It's ridiculous — and anyone suggesting it shouldn't be believed for one second. As everyone who knows anything about Kevin is well aware, he is incredibly passionate about the show and has always gone way above and beyond to ensure its success."
Paramount Network responded to Deadline's article with a statement declaring that they had no news about what was going down. "Kevin Costner is a big part of Yellowstone and we hope that's the case for a long time to come," they said in a statement, adding that they'd also love to work with McConaughey.
While Deadline previously reported that scheduling has had a huge hand in Costner"s possible exit, he's definitely making time for a new endeavor. He's currently working on and planning to direct and star in "Horizon," a four-part film series set in the American West that will span 15 years and contain 170 characters. The project is reportedly in a partially completed state. Life beyond the Dutton Ranch does indeed go on.