Here's How You Can Watch Plane At Home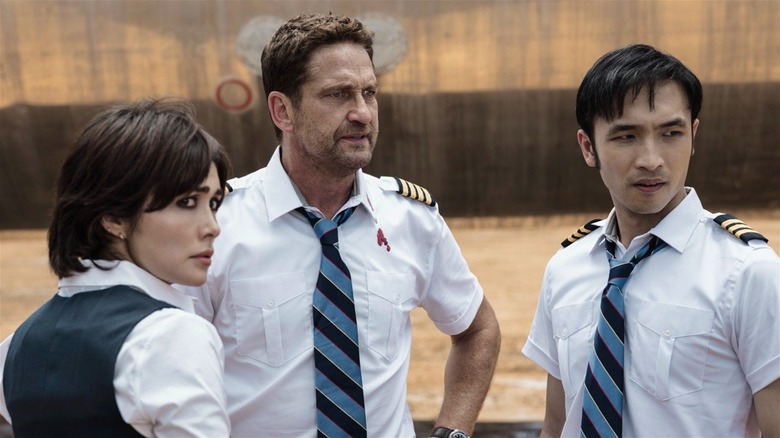 Lionsgate
"Plane" is, as of press time, still playing in theaters, but soon those who want to bring all of that big-screen action into their own homes will get the chance to do so.
The movie centers itself around Brodie Torrance (Gerard Butler), who has moved from flying as part of the RAF to piloting commercial jets. A routine Singapore to Tokyo trip is interrupted by a weather-related crash-landing on Jolo Island in the Philippines. Brodie is thus tasked with rescuing his passengers from Datu Junma (Evan Dane Taylor), a rebel leader looking to hold the survivors for a ransom. Brodie is then forced to rely on his training — and Louis Gaspare (Mike Colter), who was in the process of being extradited to Canada on murder charges — to save the day. Also assisting is mercenary and ex-Special Forces officer Scarsdale (Tony Goldwyn), who has been hired by the airline Brodie had been flying for to get everyone out of Jolo. Now it's a race against time to see if any of these three men will be able to rescue the innocents before it's too late.
If you want to know what happens next and don't want to head out to your local theater, here's when you'll be able to see "Plane" through home media.
Plane will hit Blu-ray and digital this spring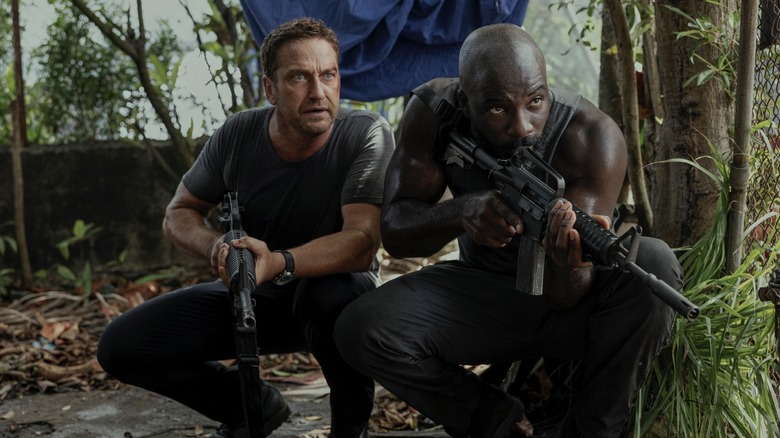 Lionsgate
According to Collider, "Plane" will be available in 4K Ultra HD, standard DVD, and in a Blu-ray combo pack on March 28. The Blu-ray pack is expected to include a digital download code as well as a standard DVD release. It will be available for purchase through streaming platforms like Vudu and Google Play on the same day. On March 28 you'll also be able to stream the film through various rental methods, including On-Demand platforms like Fandango or YouTube Movies.
Excitingly, Collider also reports that each physical release of "Plane" will come complete with featurettes. "This is Your Captain," "Plane Clothes," and "Brace for Turbulence" will take a closer look at life behind the scenes in the film, though there's no word as to what they will be about or how long they will be. In any event, fans of the film will soon get to enjoy it in the comfort of their home — and before its sequel, "Ship," hits theatres.