Seven Veils - What We Know So Far About The Upcoming Amanda Seyfried Movie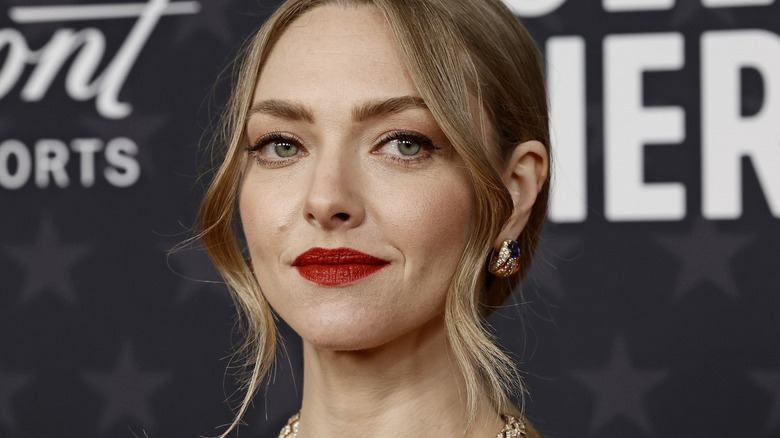 Frazer Harrison/Getty
The world of theater direction has metaphorically taken center stage in the auteur-driven cinema of the past decade. Whether it be Michael Keaton making a play for critical respectability in "Birdman," Adam Driver focusing on his craft to maintain some semblance of control over his life in "Marriage Story," Hidetoshi Nishijima working out his grief through art in "Drive My Car," or Shahab Hosseini finding the lines between fiction and reality blurred in "The Salesman," arthouse films from all over the world have taken a great interest in the ins and outs of putting on a show as of late. The same can be said of orchestras and its ringmasters, as seen in movies like "Youth," TV shows like "Mozart in the Jungle," and, of course, 2022's "Tár" — which became especially notable out of all the aforementioned films for focusing on a woman conductor.
And yet, the one realm of haute culture where theater and classical music meet has been comparatively underrepresented in recent major films: The opera. Even though it's a medium entirely predicated on aesthetic grandeur, sensory intensity, and deep emotional release — perfect fodder for cinematic exploration, one would imagine — you'd arguably have to go back to 1999's "Topsy-Turvy" to find the most recent film from an A-list director to be set in the wings of an opera house. As it turns out, one acclaimed Canadian filmmaker is teaming up with Amanda Seyfried to change that soon. Here's everything we know so far about "Seven Veils."
When will Seven Veils be released?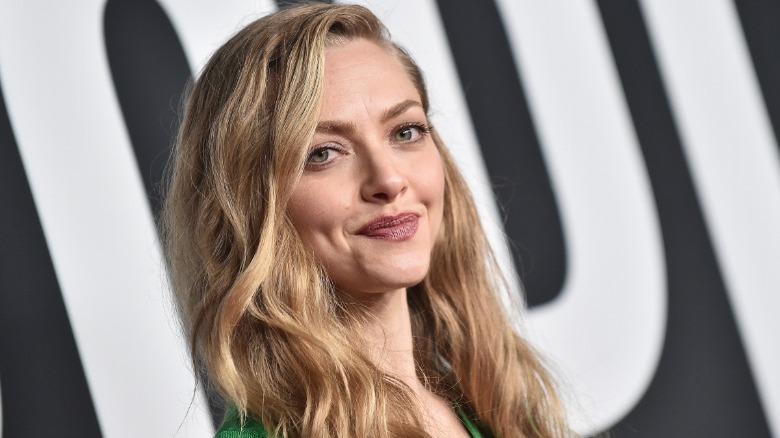 DFree/Shutterstock
There is no release date yet for "Seven Veils." It has just been announced that the film will begin shooting in Toronto this February and that American production company XYZ Films will be shopping out its world rights at the European Film Market, the 2023 edition of which will be taking place between February 15 and 22.
Given that production is already on the cusp of starting, hoping the film should be ready soon is not unreasonable. Looking at the recent track record of director Atom Egoyan, his most recent film, the David Thewlis-starring "Guest of Honour," began shooting in Toronto in November 2018 and had its world premiere ten months later at the 2019 Venice Film Festival. Before that, the Christopher Plummer vehicle "Remember" had a somewhat longer time window between the beginning of principal photography in July 2014 and its world premiere in Venice in 2015.
It's very likely that "Seven Veils" will go the way of all Egoyan's 21st-century films and premiere at a film festival. However, with production beginning in February, it's unlikely to debut during the fall season like most of the director's recent releases. A more likely home for the film would be a festival in the first half of next year; Cannes has frequently welcomed Egoyan's work in the past, so don't be surprised to find it among Croisette's 2024 schedule—all speculation on our end, of course.
What is the plot of Seven Veils?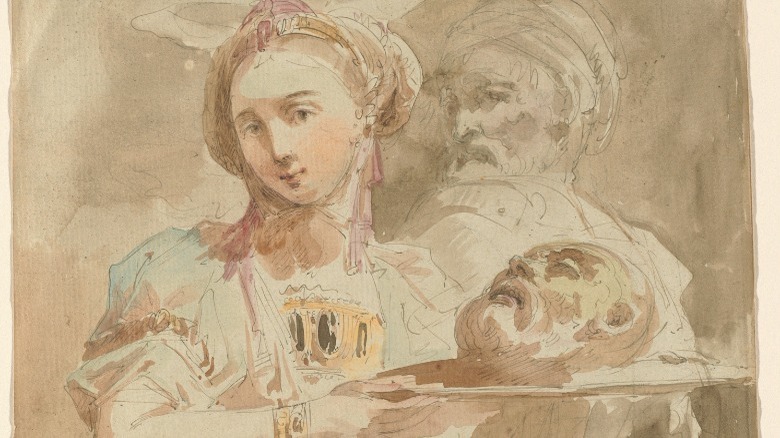 Heritage Images/Getty
If the recent wave of films about theater directors has primarily revolved around the figure of the male creative, "Seven Veils" will be shaking things up by assuming a female perspective. The film will tackle the character of Jeanine, a director entrusted with putting together a revival of the Richard Strauss one-act opera "Salome," which was her mentor's most celebrated production. Per the official synopsis: "Haunted by dark and disturbing memories from her past, Jeanine allows her repressed trauma to color the present as she re-enters the opera world after so many years away."
Atom Egoyan, an opera director himself, has indicated that the themes of "Salome" may factor into the film. Based on the eponymous Oscar Wilde play, Strauss' "Salome" dramatizes the Biblical story of John the Baptist (here named Jochanaan), who becomes an object of fascination for Princess Salome, stepdaughter of King Herod Antipas, leading to tragic consequences. The opera's most famous passage is the hypnotic and erotically charged Dance of the Seven Veils, which Salome performs at the behest of King Herod before demanding Jochanaan's head on a silver platter. Wilde's play and Strauss' opera are canonical texts on subjects such as lust, performance, voyeurism, the male gaze, and power dynamics between men and women, with the Dance as the centerpiece in which all those themes come to a head. Given its female focus, foreboding synopsis, and title, "Seven Veils" looks set to be a fascinating intertextual exploration.
Who is starring in Seven Veils?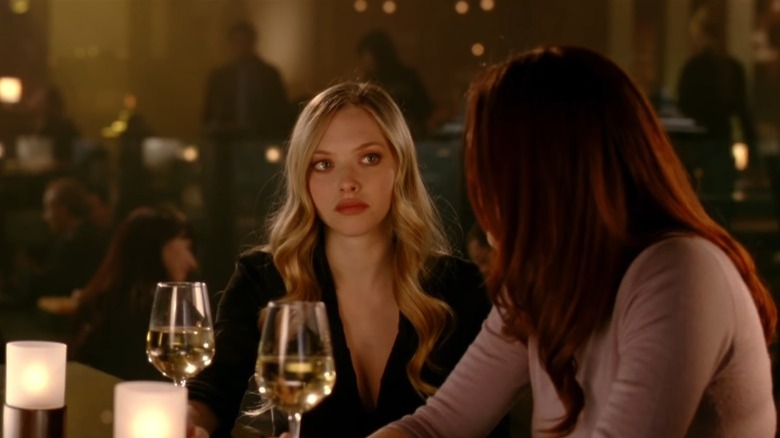 Sony Pictures Classics/E1 Distribution
Although "Seven Veils" will begin shooting very soon, the only actor who has been announced as part of the cast so far is Amanda Seyfried herself. The film will be reuniting her with Atom Egoyan following the 2009 erotic thriller "Chloe," which told the story of a gynecologist and family woman (Julianne Moore) who hires the eponymous call girl (Seyfried) to test her husband's (Liam Neeson) fidelity only to fall into a strange obsession with Chloe herself.
"Chloe" was a turning point in Amanda Seyfried's career in that it was her first leading role in a drama film from a prestigious auteur, after an early period marked by comedies and popcorn films such as "Mean Girls" and "Mamma Mia!." In light of that, it's rather providential that she should be reuniting with Egoyan 14 years later, having since become one of her generation's most acclaimed and sought-after dramatic actors.
In addition to her continuing appearances in popular films like "Dear John," "Letters to Juliet," and, of course, "Mamma Mia! Here We Go Again," Seyfried's post-"Chloe" years have included bright supporting turns in arthouse indies like Noah Baumbach's "While We're Young" and Paul Schrader's "First Reformed." 2020 saw her snag an Oscar nomination for best supporting actress for her scene-stealing performance as Marion Davies in David Fincher's "Mank." And, just last year, she won a Primetime Emmy for playing Elizabeth Holmes in "The Dropout."
Who is directing Seven Veils?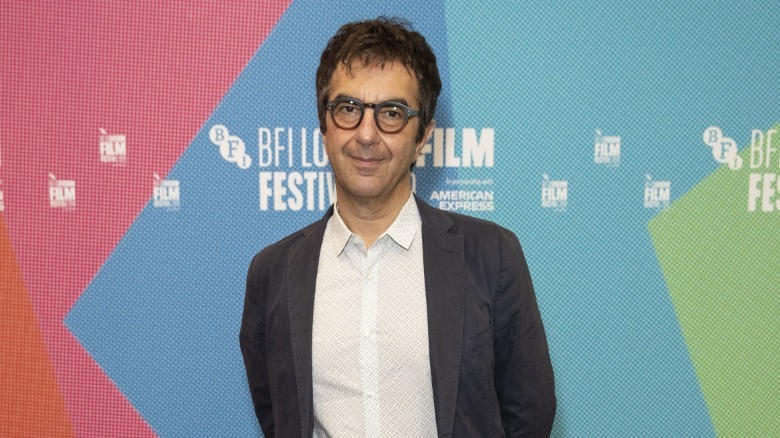 John Phillips/Getty
"Seven Veils" will be directed by Atom Egoyan. The Canadian filmmaker debuted in 1984 with "Next of Kin" and became one of the leading figures in the Toronto New Wave of the late 20th century.
A singular, highly idiosyncratic director, Egoyan became known for his dense and convention-breaking portrayals of the human condition as seen through the prism of loneliness, alienation, desire, and grief. His most celebrated films, including certified 1990s indie classics "Exotica" and "The Sweet Hereafter," have earned raves worldwide and inspired cult followings thanks to their shockingly candid and incomparably potent renditions of emotions and ideas seldom seen in other films. Many of Egoyan's films have toed the line between drama and thriller, drawing on the taboos, unspoken yearnings, and deep-seated anxieties of the modern world to stir feelings of unease that linger long past the closing credits.
As for "Seven Veils," it seems like a particularly eventful and personal project for Egoyan, both for its themes and the auspicious director-star reunion it will be entailing. "I first produced 'Salome' for the Canadian Opera Company almost thirty years ago and have been haunted by its themes," the director said per Deadline. "This is a project I've been dreaming about for years, and it's such a thrill to be reunited with Amanda after the amazing experience we had together making 'Chloe.'"